Queen Rania Chairs Royal Health Awareness Society Board of Trustees Meeting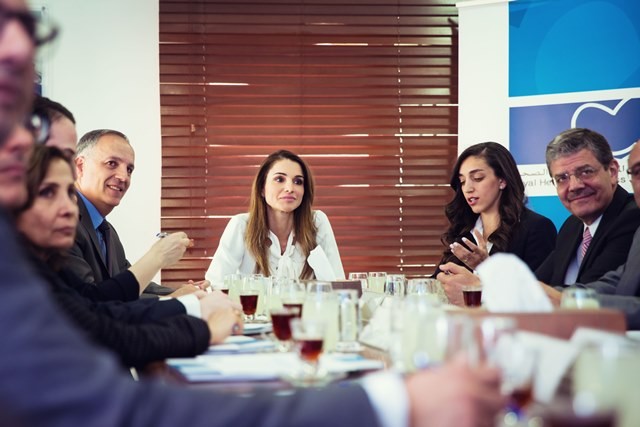 (Office of Her Majesty – Press Department – Amman) Her Majesty Queen Rania Al Abdullah highlighted the importance of raising health awareness on a range of issues including the dangers of drug use, while chairing the Royal Health Awareness Society's (RHAS) Board of Trustees meeting on Monday. The meeting reviewed the pivotal role RHAS plays in promoting healthy practices among Jordanian families, and its plans for future improvement.
The board members discussed a recent report that indicated a spike in drug use and addiction in both public and private schools, and called for an urgent awareness campaign to curb this trend.
Her Majesty commended RHAS's various projects, which have promoted healthier practices among local communities across the kingdom, and noted that she has directly witnessed evidence of their positive influence during her visits to various organizations benefiting from the society's programs.
Vice Chairman of the Board of Trustees Dr. Rami Farraj assured Her Majesty that the Society remains committed to including a larger number of beneficiaries in its newly established programs, and reinforcing its partnerships with specialized organizations.
Director of RHAS Mrs. Hanin Odeh briefed the board members on the work that has been done to improve overall health practices in schools and local communities.
Odeh explained that RHAS's achievements last year were fulfilled in partnership with the Ministry of Education, the Ministry of Health, and the private sector, as well as local and international organizations. She added that RHAS will continue to implement projects that focus on schools, youth and community.
The brief also included information on the development of the society's existing programs. Most recently, RHAS has expanded the 'Healthy Kitchen' project, which has taken a holistic approach to engaging with local communities and organizations. The program provides healthy meals, information on health and nutrition, and invests in local suppliers for raw material and equipment. The program has been implemented at 57 public schools in poverty pockets, raising the number of its beneficiaries to more than 10,300 students and providing jobs to up to 85 local residents in each of the governorates of Madaba, Irbid, Zarqa, Al Mafraq and Ajloun.
In addition to the 'Healthy Kitchen' project, RHAS has also worked to develop 'Think First', 'Healthy Schools', and 'Healthy Community Clinic' programs. The 'Healthy Schools' program has included 58 additional schools to its net totaling 375 schools ,and has reached 176,300 students and trained 1,165 principals and teachers., The 'Think First initiative' has helped over 100,000 students and 150,000 teachers in 159 schools, as well as 927 volunteers actively engage in healthier practices.
The 'Healthy Community Clinic' program was tailored to cater to both Jordanians and Syrian refugees across the kingdom. Among the other significant accomplishments of the Society was the creation of a bi-lingual smartphone app that delivers health-related messages and information to millions across Jordan.
RHAS was established in 2005 under the direction of Her Majesty Queen Rania to encourage and disseminate healthy practices across the Kingdome and implement initiatives and programs in preventative care.
Featured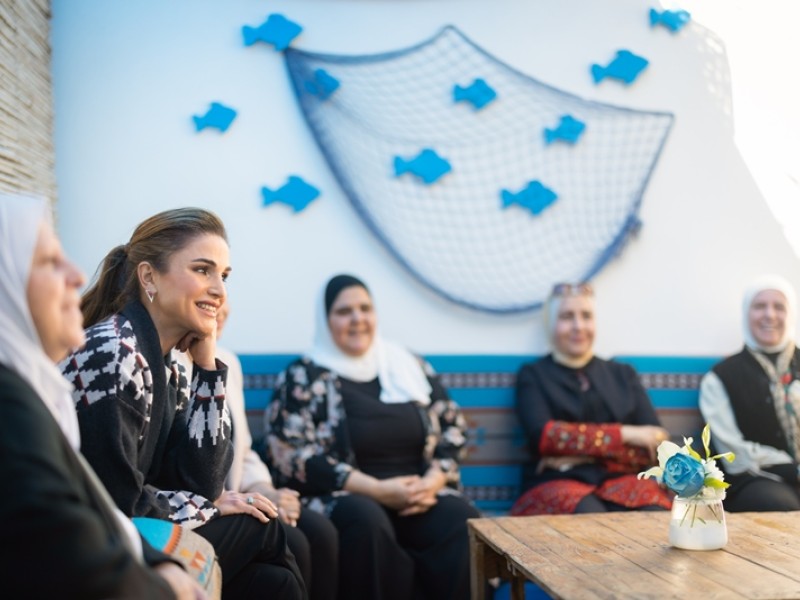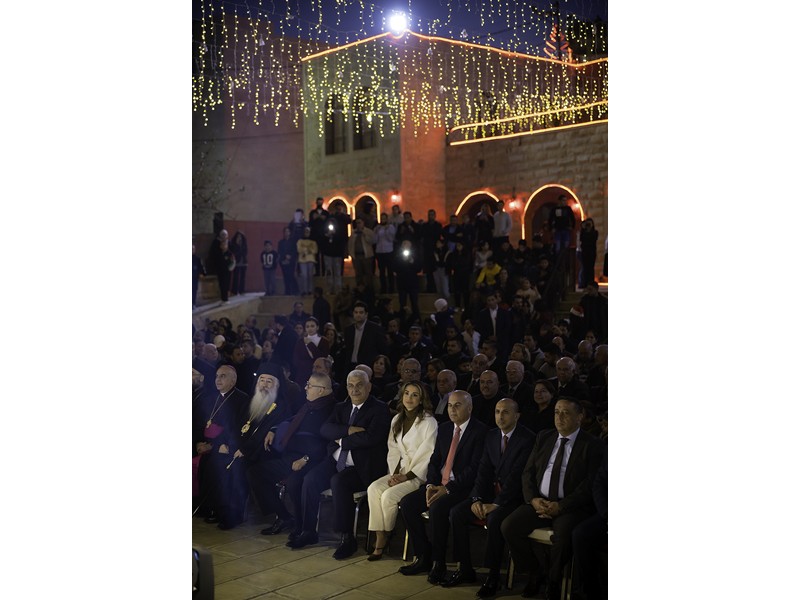 Queen Rania's official website
This website does not support old browsers. To view this website, Please upgrade your browser to IE 9 or greater
Your browser is out of date. It has known security flaws and may not display all features of this and other websites. Learn how to update your browser