Queen Rania Urges Support for Girl's Education at Event Hosted by First Lady Michelle Obama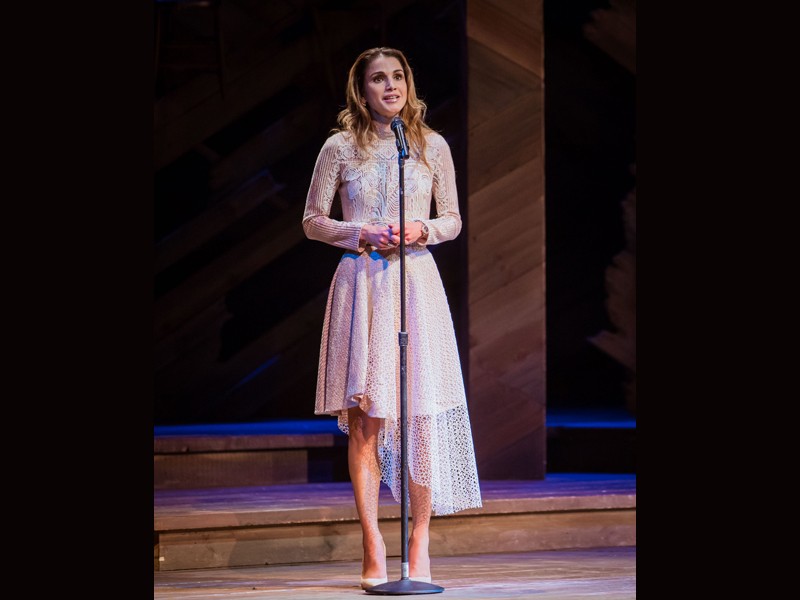 (Office of Her Majesty – Press Department – New York) - Her Majesty Queen Rania Al Abdullah urged greater support for education in conflict zones, and called for forging partnerships among girls and women around the world to advance this cause. She made these remarks on Monday during a working visit to New York with His Majesty King Abdullah.
The Queen spoke at an event organized by "Let Girls Learn", a global initiative launched by US First Lady Michelle Obama to help give girls everywhere greater access to education.
Recognizing that education is a major casualty of armed conflict, Queen Rania called for considerable efforts to turn the tides of tragedy and desperation in war-torn regions.
"Today, more than 13 million children—half of them girls—are shut out of schools," Queen Rania warned.
"For girls in Yemen, schools could be shelled while they study; their classmates killed. Girls in South Sudan live with the threat of kidnapping—in school. And for girls in Syria, fear drives them to desperation—abandoning classes, running through the night, to an unknown and uncertain future," Her Majesty explained.
"I cannot remember a bleaker, or more heartbreaking time in my region," the Queen added.
In a region submerged in conflict, where education cannot be taken for granted, however, young girls are going against the odds to live normal lives, according to the Queen.
"What gives me hope is that—despite the traumas they've been through—so many girls in my region refuse to let conflict define their lives. Rather, they defy it," Queen Rania asserted. Rather than pity, she said, it was admiration and support that they needed from the world.
Queen Rania added: "they're not giving up. They're not giving in. They're reaching for the stars and they're pulling others up."
Her Majesty shared the story of fifteen year old Fatima, a Syrian girl living in Jordan's Zaatari refugee camp, who was forced to abandon her home to flee the violence in Syria, but never stopped fighting for her education, or let war break her spirit.
"When she noticed that many girls in the refugee camp were dropping out of school to get married, Fatima went straight to their parents and gave them lessons on why it was crucial that they let their girls learn," the Queen said.
"Because Fatima knows that education endures. Rich or poor, in conflict or in peace, no one can take your education away from you," Queen Rania added, explaining that while many trends change, education remains an asset forever.
"When the power of education is within you, then everything is within your power," Her Majesty explained.
Queen Rania also recalled the story of a ten year old Jordanian girl named called Bushra, who made it her mission to help a Syrian refugee, who had missed years of school because of the conflict, pass her exams. "I call this the reverse domino effect, where one woman, or girl, lifts another up," Queen Rania said.
"One by one, women and girls, the world over, stand tall and strong, together," she added.
The Queen thanked Michelle Obama for organizing the Let Girls Learn event, and for helping to keep girls' education under the global spotlight. The event, presented by American comedian Stephen Colbert, was attended by an audience of hundreds of people, including foreign dignitaries.
Let Girls Learn is a US government initiative to ensure adolescent girls around the world get the education they deserve. More than 62 million girls remain out reach of an education, and millions more are fighting to stay there. Launched in March 2015, the campaign brings together the US Department of State, the U.S. Agency for International Development (USAID), the Peace Corps, and the Millennium Challenge Corporation (MCC), as well as other agencies and programs like the U.S. President's Emergency Fund for AIDS Relief (PEPFAR) to address challenges preventing girls from attaining a quality education, and to empower them to reach their full potential.

Queen Rania's official website
This website does not support old browsers. To view this website, Please upgrade your browser to IE 9 or greater
Your browser is out of date. It has known security flaws and may not display all features of this and other websites. Learn how to update your browser