Queen Rania Attends an Orientation Session for Fursati Liltamayyoz Initiative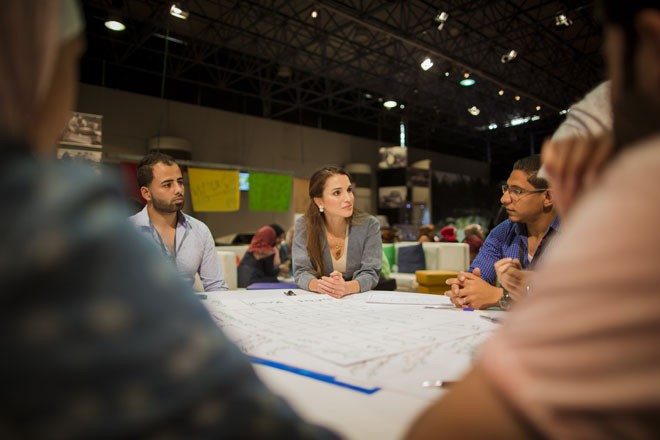 (Office of Her Majesty – Press Department – Amman) Her Majesty Queen Rania Al Abdullah attended, today, at the Royal Automobile Museum, part of an orientation session conducted for youth participating in the Fursati Liltamayyoz initiative.
In 2013, Fursati Liltamayyoz Program was launched under the patronage of Her Majesty Queen Rania Al Abdullah as an Education for Employment Initiative (EfE) for ICT graduates.
During the VISIT, Her Majesty stopped by three of the interactive activities WITH 160 young ICT graduates. The activities included volunteerism and community integration activities; work ethics and presentation and communication skills, dialogue clubs among others.
Her Majesty also spoke to the beneficiaries about the skills they acquired. SEVERAL attendees spoke to the Queen about how the skills they acquired helped them develop personal, life, and technical skills; all of which greatly help them better integrate into the job market.
During the visit, Mr. Ghassn Abu Yaghi, Employment, Technical and Vocational Education Training (E-TVET) Fund Director General, spoke to Her Majesty and said that E-TVET was a one of the partners in FLT's second round of training, and after seeing its success and the increased number of employed graduates, E-TVET decided to fully fund this year's third wave of students. This support comes as a part of E-TVET vision to implement the principle of "training for employment" in the ICT sector to supplement the private sector with qualified young men and women in the various governorates of the Kingdom.
Also in attendance was Ms. Nermine Nabulsi, Chief Executive Officer of JEI, who said that FLT is implemented in schools that incorporate the JEI Educational Model throughout ten governorates in Jordan.
The program also aims to encourage volunteerism through programs and projects designed based on the needs of the local community. While raising the awareness of young people about establishing startup companies to promote the principle of self-employment and create new jobs in the various governorates of the Kingdom.
Featured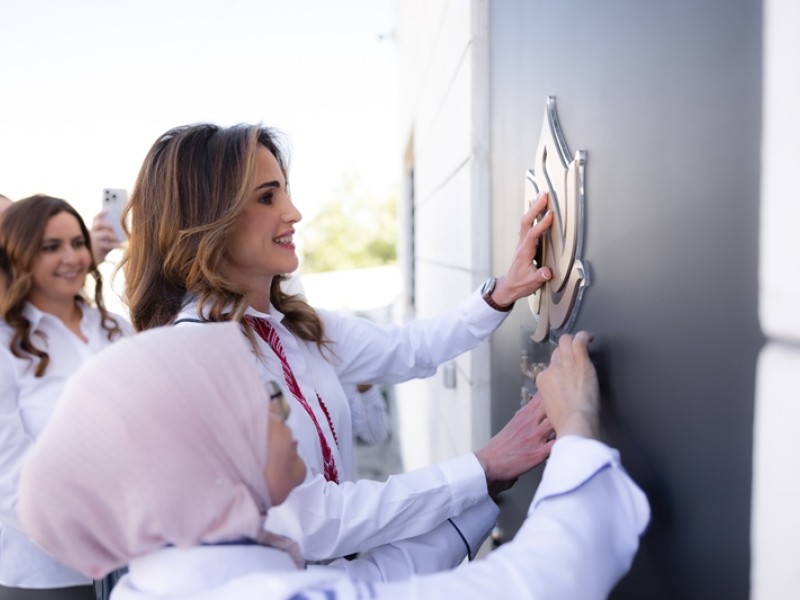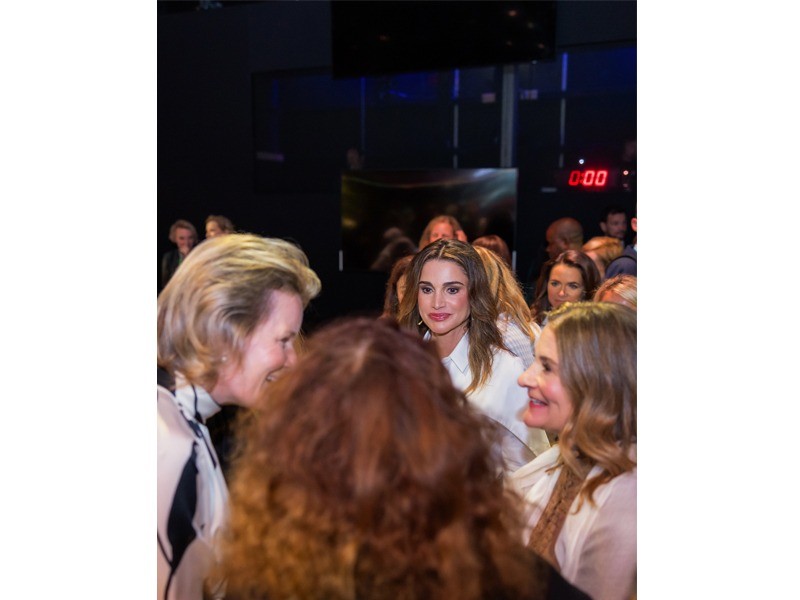 Queen Rania's official website
This website does not support old browsers. To view this website, Please upgrade your browser to IE 9 or greater
Your browser is out of date. It has known security flaws and may not display all features of this and other websites. Learn how to update your browser