On Behalf of Queen Rania, Minister of Education Omar Razzaz Honors Winners of the 2017 QRAEE
(Office of Her Majesty – Press Department – Amman) - On behalf of Her Majesty Queen Rania Al Abdullah, Chairperson of the Board of Trustees of the Queen Rania Awards for Excellence in Education (QRAEE), His Excellency Minister of Education, Dr. Omar Razzaz, honored this year's winners in a ceremony on Monday.
Held at Al Hussein Youth City's Palace of Culture, and under the slogan of "Building Generations through Educator Excellence", the ceremony recognized winners of the 12th cycle of the Distinguished Teacher Award, and the 5th cycle of the Distinguished Principal Award.
In his speech, Dr. Razzaz highlighted the significance of the awards and their contribution towards improving education in Jordan.
"The Queen Rania Awards for Excellence have become a shining beacon, illuminating the path of teachers towards high quality education and fueling efforts towards educational development. They have become an example of true advancement and progress, and a source of pride for every teacher."
In reference to the vital role that teachers undertake in shaping the educational journey of their students, Dr. Razzaz said that all bets are placed on exceptional teachers to help drive education reform and progress.
"We invite you, exceptional educators, to lead Jordan's educational renaissance from the heart of your classrooms," he added.
The minister also said that QRAEE and the Ministry of Education will be working closely on plans for investing in the skills of exceptional teachers in order to promote a culture of excellence among educators in Jordan.
Praising Jordanian schools for following in the footsteps of the Hashemite leadership by orchestrating various events in celebration of Jerusalem's Arab Identity, Dr. Razzaz underscored the importance of prioritizing Jerusalem and advocating the Palestinian people's right to establish an independent state with Jerusalem as its capital.
He also asked the audience to honor martyrs of the Jordanian military who died while fighting in Palestine by reading the opening verse of the Quran.
Dr. Razzaz also stressed the royal family's interest in education reform, referencing His Majesty King Abdullah's seventh discussion paper, Developing Human Resources and Education Imperative for Jordan's Progress, which calls on Jordanians to join efforts to improve the country's educational standards and bring them up to par with those of developed nations.
His Excellency added that His Majesty's call for all Jordanians to partake in this movement stems from his conviction that the country's progress can only be attained through high quality education.
Also speaking at the event, Executive Director of QRAEE, Ms. Lubna Touqan stated that today's generation of young Jordanian students is in dire need of optimistic teachers that firmly believe in overcoming challenges and obstacles.
"They deserve people who can touch their hearts before influencing their minds, exceptional teachers that can equip them with the skills needed to face life's battles and succeed in its diverse trials," she said.
Touqan expressed her gratitude to Queen Rania for being a profound source of inspiration for QRAEE and for sponsoring and supporting Jordanian teachers to achieve their ambitions.
Deputizing for Her Majesty, Dr. Razzaz distributed the awards to this year's winners, who consisted of 48 teachers and 22 principals. The awardees were chosen from a wide pool of applicants, with QRAEE receiving a total of 1,770 applications for the Distinguished Teacher Award, and 253 applications for the Distinguished Principal Awards this year.
Winning teachers received monetary awards of JD 4,000 for first place, JD 3,000 for second place, and JD 2,000 for third place, while winning principals were awarded JD 5,000 for first place, JD 4,000 for second place, and JD 3,000 for third place.
In addition to monetary awards, QRAEE awardees also receive a number of incentives from the Ministry of Education, including a higher rank and access to quality professional and academic development in Jordan and abroad. Empowering the winners to serve as role models for their peers, the awards aim to motivate educators to strengthen the educational sector by reinforcing a culture of excellence.
Launched in 2005 by Their Majesties King Abdullah and Queen Rania in partnership with the Ministry of Education, QRAEE aims to set a national standard of excellence in teaching, and to celebrate, encourage, and honor those who reach it.
Featured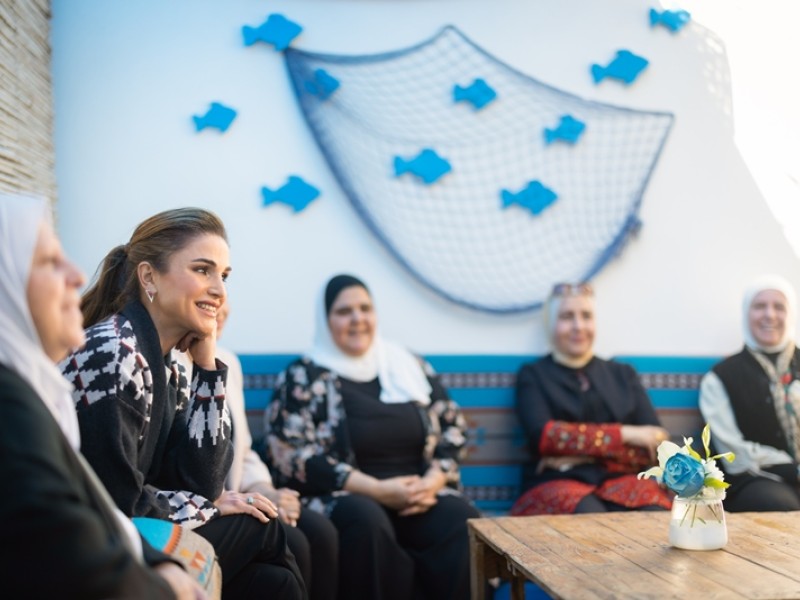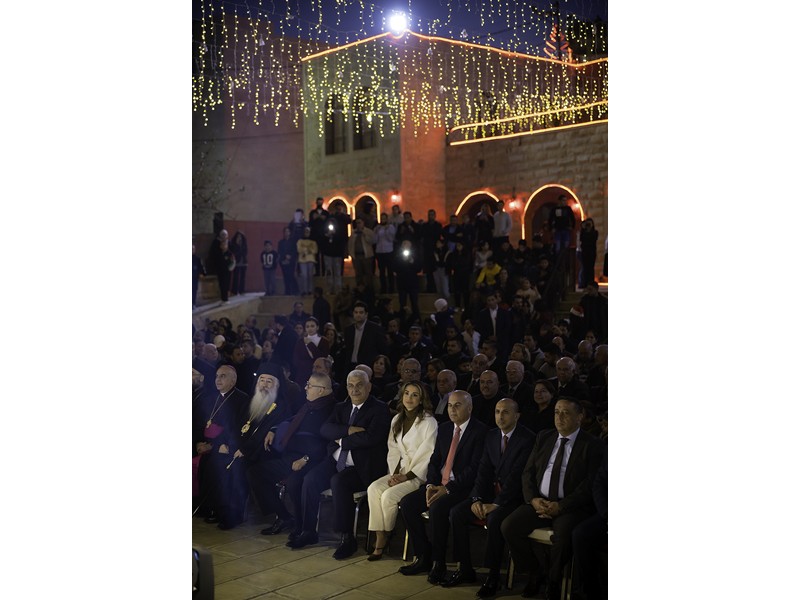 Queen Rania's official website
This website does not support old browsers. To view this website, Please upgrade your browser to IE 9 or greater
Your browser is out of date. It has known security flaws and may not display all features of this and other websites. Learn how to update your browser