Queen Rania Briefed on JRF's Child Safety Program Five-year Plan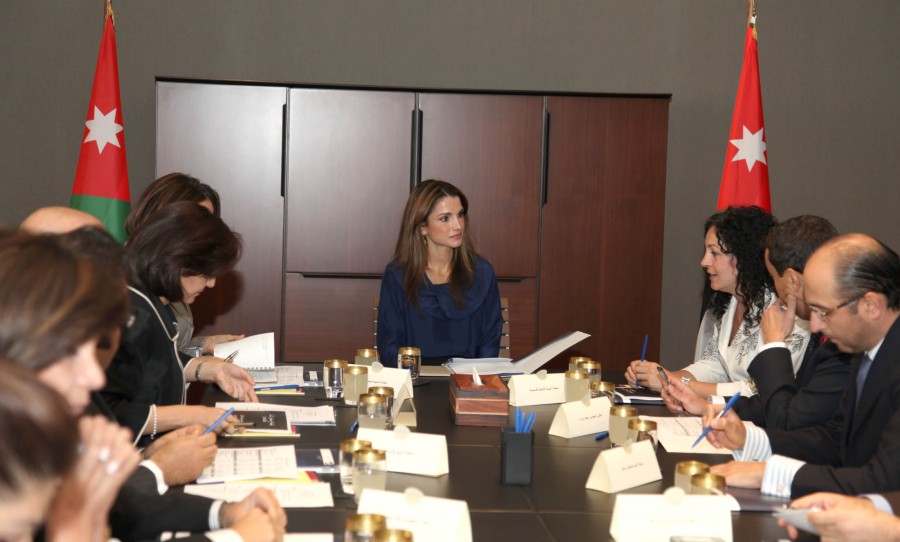 (Office of Her Majesty, Press Department - Amman) The Jordan River Foundation (JRF), on Sunday, presented Her Majesty Queen Rania Al Abdullah with a five-year strategic plan for its activities related to child safety and prevention of abuse.
Over the past few years, Queen Rania spearheaded efforts to raise awareness on the issue of child safety, bringing it to the forefront of national policy agendas in an effort to promote a culture of prevention that addresses the Jordanian community at large.
Growing out of JRF's pioneering efforts in the field of child welfare, the Child Safety Program (CSP) aims to enhance positive child-rearing practices to safeguard children, and to identify, confront, and eliminate various types of abuse through increased awareness, prevention, and rehabilitation. Chairing the Board of Trustees meeting, Queen Rania was briefed by JRF Director General Valentina Qussisiya on the latest achievements of the CSP and its work to provide a better future for children across the Kingdom. Since its inception in 1997, Qussisiya said, the program developed several training and awareness initiatives conducted through the Queen Rania Family and Child Centre (QRFCC) which enriched the lives of over 81,000 beneficiaries throughout the Kingdom.
The Board also briefed members on plans to strengthen the existing CSP prevention activities, which combine awareness, early childhood development, parenting, children's self-protection and professional training to build and strengthen the skills in local communities, increase public awareness, protect children and promote healthy families. In addition, the Family Support Line (FSL), launched by JRF to provide support and guidance to children and families, received a total of 6,988 calls since 2007.
The meeting also addressed the "Ajyaluna" campaign launched in 2004 as the first media campaign in the country to tackle the topic of child abuse, with the goal of promoting dialogue, awareness and understanding around issues of child safety. Following the awareness campaign, the foundation registered a total of 2003 reported cases of abuse in 2008, a significant increase since 2000 when only 270 cases were reported. In an effort to coordinate entities involved in family and child welfare, the meeting highlighted the need to further establish channels of collaboration between the private and public sectors in Jordan while consolidating strong partnerships at the community level.
The Child Safety Program currently includes two centers: "Dar Al-Aman" Child Safety Center; and the Queen Rania Family and Child Center (QRFCC). During the meeting, the Board highlighted the positive developments affecting children at the Dar Al-Aman center: higher levels of self-confidence, improved ability to deal with situations and a greater capacity to build good relations with their families.
Featured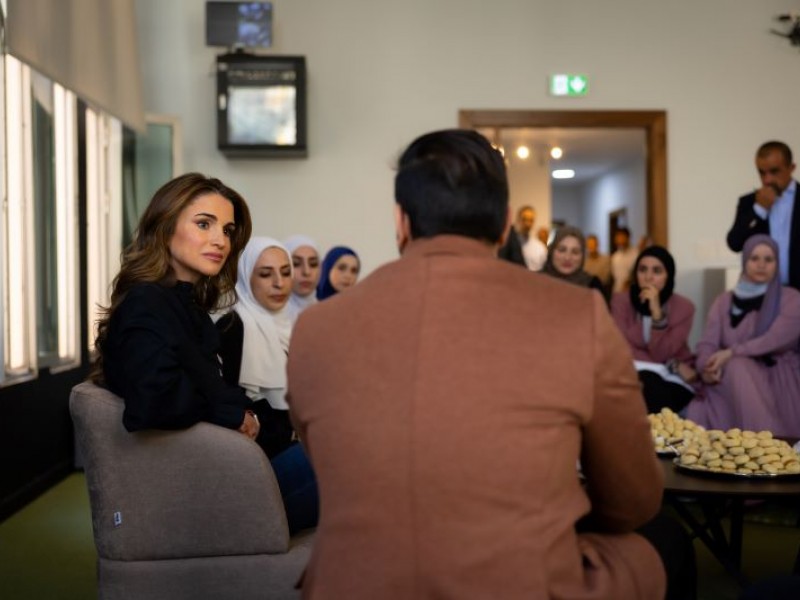 Queen Rania's official website
This website does not support old browsers. To view this website, Please upgrade your browser to IE 9 or greater
Your browser is out of date. It has known security flaws and may not display all features of this and other websites. Learn how to update your browser