Queen Rania Visits SOS Villages in Irbid on the Occasion of Mother's Day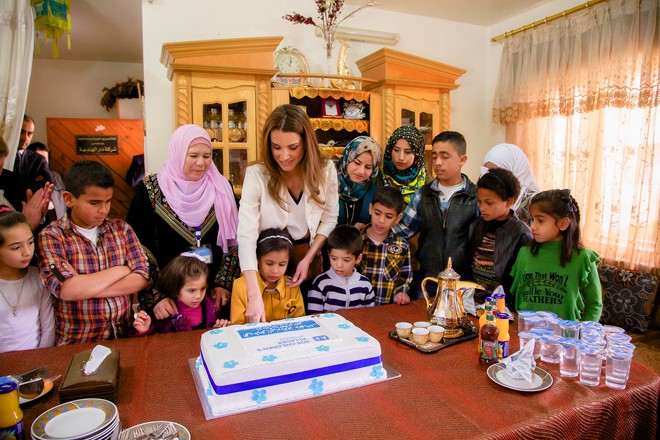 (Office of Her Majesty Queen Rania Al Abdullah – Press Department – Amman) Her Majesty Queen Rania Al Abdullah visited today the SOS Village in Irbid to be with the village mothers and children on the occasion of Mother's Day which falls on Friday of this week.
In the village, Her Majesty had the chance to meet with mothers and aunts and exchanged words with them about the roles that they play in the village relevant to the upbringing of the children. The mothers and aunts talked about the tenderness and affection they give to the children which provides them with a sense of security. They also shared with Queen Rania stories of their bonding with the children that in turn helps in creating the sense of family unity.
During the meeting, which was attended by the Chair of Board of SOS Jordan, Ms. Reem Habayeb, National Director of SOS Village Association of Jordan, Ms. Lina Mola, and Manager of SOS Village Irbid, Mr. Zakaria Momani, Her Majesty praised the role of SOS village mothers and aunts on the positive impact they have had on the lives of SOS village children.
Her Majesty also praised the partnership between Al-Aman Fund for Orphans and SOS villages in enabling children to achieve their goals and become pioneers in their communities.
Queen Rania joined the children as they celebrated Mother's Day in "Mama Fatima's" house, Fatima being one of the village mothers who has spent 15 years caring for children in the village. "Mama Fatima" has seen to graduation many children of which she is extremely proud and on whom she consistently follows up with after their graduation from the village. So far, 5 SOS village graduates have benefited from Al-Aman Fund scholarships.
Her Majesty also had the chance to hear the stories of several beneficiaries who graduated from the village and were continuing their studies in different fields in various Jordanian universities. One graduate explained how since his graduation he continues to regularly visit the village to engage with the children, which he considers siblings, as well as to visit his village mother to keep her updated about his educational progress.
At the village club, the children performed a song for Her Majesty which they had prepared for the occasion and then showed her Mother's Day cards which they had crafted and designed for their village mothers. The Queen then viewed some of the wax products, namely candles, produced by the village mothers with the help of the children.
SOS Villages in Jordan were established in 1987 to provide care for orphaned children as well as under privileged children below the age of 14 who, for various social reasons, could not live with their families. After the children graduate from the village, children are moved into affiliated youth homes close to the village.
SOS Village Irbid opened its doors in 1999 and currently houses 66 children of which 36 are girls and 30 are boys. The village operates in a family-based model through the support of village mothers, aunts, brothers, and sisters who have regular family gatherings with the children. The children are divided into 11 different houses each with its own village mother and each acting as a family unit.
As for youth homes, which graduates of villages move into after they reach the age of 14, they currently house 33 boys and girls in 3 different homes, two of which are for boys and one for girls. All SOS Youth Homes are located near the SOS Village and are situated in areas that have access to all services and amenities.
The number of graduates from the SOS Village Irbid has reached 46 of whom some have completed schooling while others enrolled in vocational colleges and institutions. Others have also moved back to live with their biological family.
There are a total of 200 children receiving care in the SOS Villages of Amman, Irbid, and Aqaba. Villages enroll the children in public and private schools and encourage them to complete their education through Al -Aman Fund, an initiative which was launched by Queen Rania in 2003 to ensure a brighter future for orphaned children after they graduate from care centers.

Featured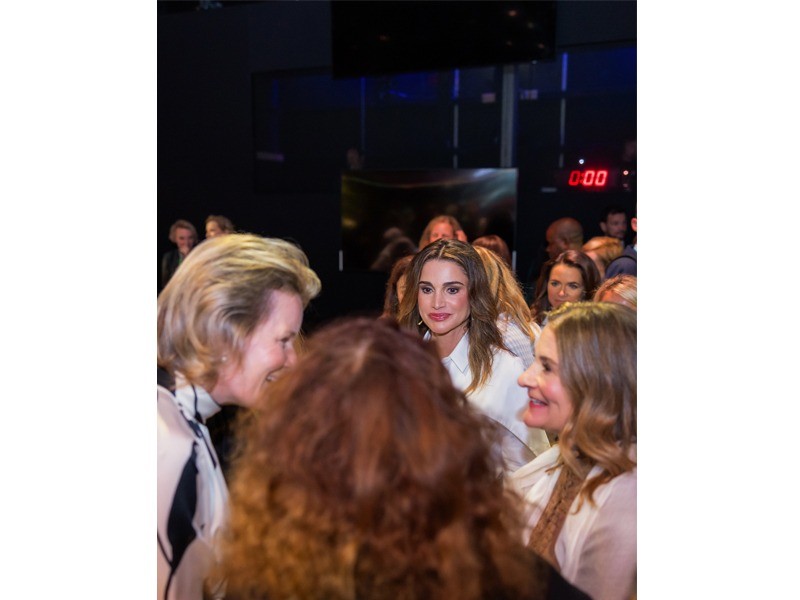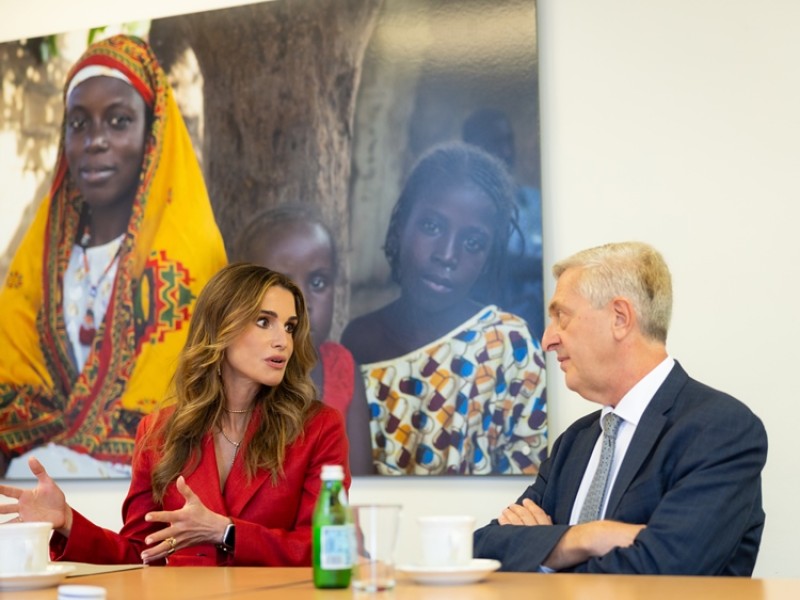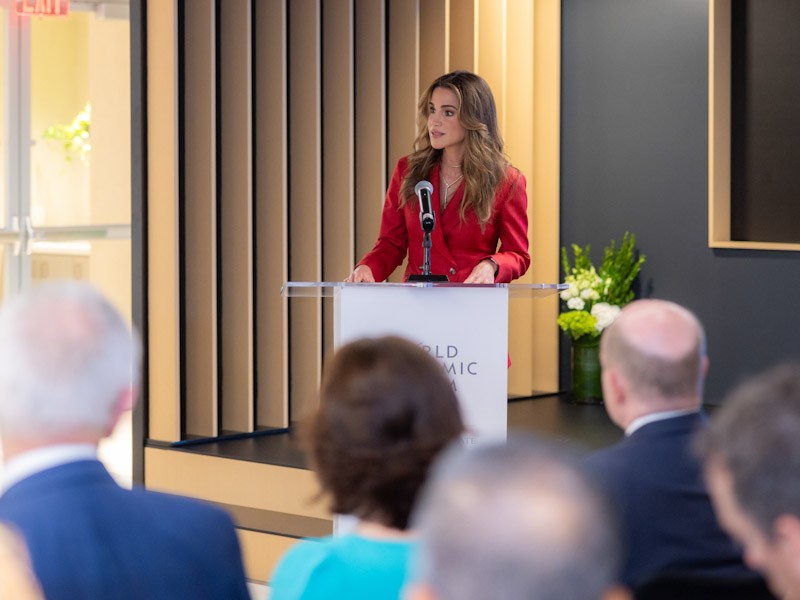 Queen Rania's official website
This website does not support old browsers. To view this website, Please upgrade your browser to IE 9 or greater
Your browser is out of date. It has known security flaws and may not display all features of this and other websites. Learn how to update your browser