Queen Rania Delivers Keynote Address at OECD Forum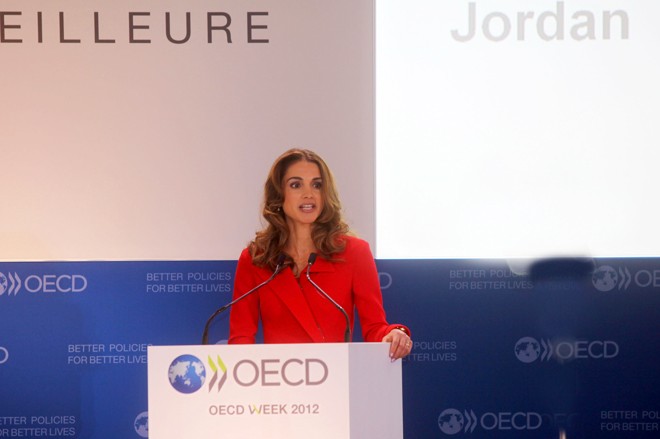 (Office of Her Majesty, Press Department- Paris) Her Majesty Queen Rania Al Abdullah opened the OECD Forum 2012 in Paris today with a keynote address that highlighted the pivotal role that education plays in narrowing the inequality gap across the world and "creating equitable opportunities for all."
"The solutions to addressing inequality are complex and multi faceted" said Her Majesty, "and I know that the shortest distance between inequality and shared prosperity is education" adding that despite its importance "education is still the wallflower of the development agenda, too often glossed over in favor of economics and health."
The Queen stressed that only a modern quality education that is skill-based and takes into account the needs of the job market for its graduates can bring about prosperity and shared equality. "Currently, technological advances are increasing demand for highly educated, innovative, and adaptable employees. But out-dated school systems and obsolete curricula are robbing our young people of the ability to realise their potential. The result is a chronic misalignment between the knowledge students have, and the skills employers seek," said Her Majesty.
Her Majesty also added that this gap between the outcomes of education systems and the job market is major issue in the Arab world; "over 60% of the Arab World is under 25 years old. 1 in 4 of them is unemployed; the highest unemployment rate in the world. Add to that: education, the wrong education. The kind of education that closes doors, fails job interviews, isn't transferable."
The OECD Forum, which is a part of the OECD Week, is attended by high-level speakers from all stakeholder groups (world leaders, government ministers, CEOs, heads of NGOs, academia and trade unions) and some 1500 invited participants, who come together to discuss the most pressing issues on the international agenda.
The Organization for Economic Cooperation and Development (OECD) was founded to promote cooperation in post World War II Europe and to administer the US-financed Marshall Plan for reconstruction. It is now a global think tank where governments can cooperate on shared problems, compare and coordinate on domestic and international policies and share best practices.
The OECD Directorate for Education is best known for its Program for International Student Assessment (PISA) reports. These are issued every 3 years on the educational performance of 15-year olds in 31 OECD member and 43 non-member economies, including Jordan. The PISA survey tests show how well students can apply the knowledge and skills they have learned at school to real-life challenges and produces a comparative list of countries' educational systems.
Featured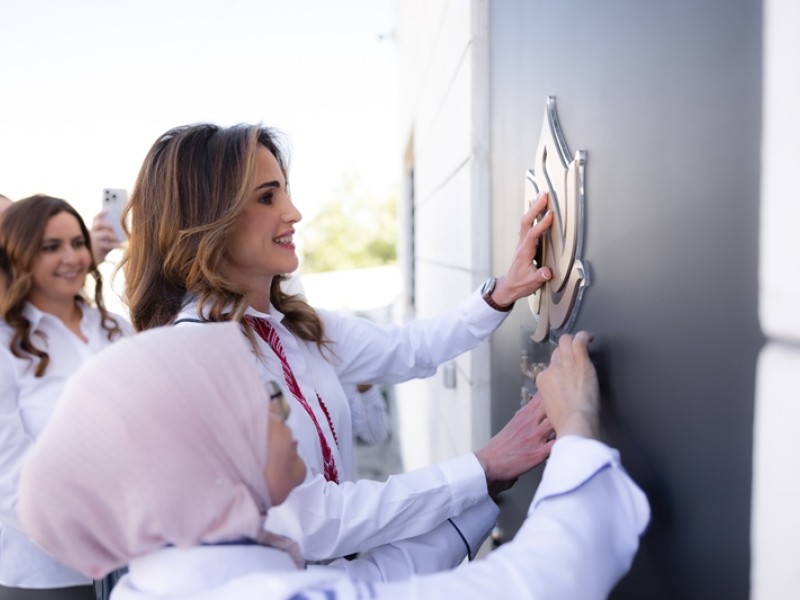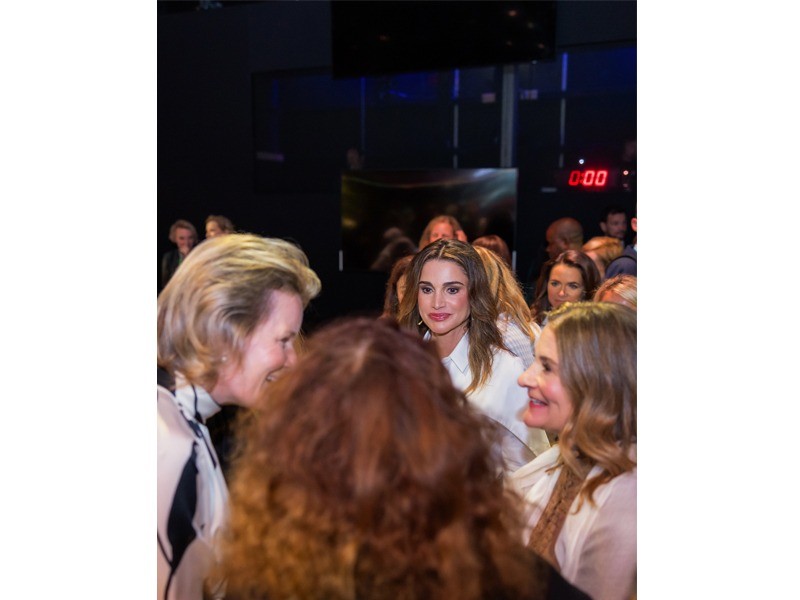 Queen Rania's official website
This website does not support old browsers. To view this website, Please upgrade your browser to IE 9 or greater
Your browser is out of date. It has known security flaws and may not display all features of this and other websites. Learn how to update your browser