Queen Rania Tells WEF's Education Panel: Education Is Balm to Help Soothe Social Ailments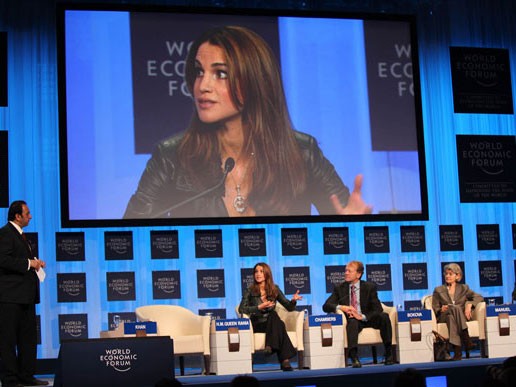 (Office of Her Majesty, Press Department- Davos) Her Majesty Queen Rania Al Abdullah's core message, delivered during a panel discussion held at the World Economic Forum in Davos, resonated clearly in the halls of the Congress Centre on Saturday: "There is no better equalizer in this world than education; it's the greatest justice you can give people."

Discussing the state of global education, the progress achieved so far in achieving Education for All and the challenges still remaining, Her Majesty Queen Rania, addressed over 800 delegates at a plenary session entitled: "Rebuilding Education for the 21st Century."

With 72 million children out of primary school, the majority of which are in sub-Saharan Africa, $16 billion is needed annually to finance basic education in low income countries. So far, only $3 million have been raised.

Starting off the discussion, Her Majesty firmly asserted that "we need to work harder to save millions of children from ignorance and poverty."
Queen Rania went on to say that education can provide the solution to some of the world's toughest social and economic challenges, noting that 7 million cases of HIV/AIDS could be prevented in the next decade if every child received an education. Her Majesty also said that a child born to a literate mother is 50% more likely to make it past the age of five.

Sitting alongside, John Chambers, CEO and Chairman of the Board of CISCO, Harold McGraw III, Chairman and CEO of McGraw Hill Companies, Irina Bokova Director General of UNESCO, and Trevor Manuel, South Africa's Minister of the National Planning Commission (NPC), the panel stressed that the four challenges we face now are: finding innovative solutions to push the education agenda forward, getting more girls into school, restoring prestige to the teaching profession, and ensuring quality is not comprised by quantity.

Although some progress has been made and developing countries are getting more children into school, Queen Rania asserted that at current rates the 2015 MDG deadline will not be met partly because we've been tackling the education challenge through a "business as usual" approach.

Rather, Her Majesty went on to say, a new approach is required, one which presupposes bold, entrepreneurial and creative strategies. In a nutshell, Her Majesty suggested a innovative of thinking which defies conventional methods, breaks the mould of traditional financing, and redefines success by focusing on what we get out of education systems, not just what we put in.

This new approach, Her Majesty pointed out, also includes the possibility of unifying the education sector under a single umbrella, much like the global health sector did ten years ago when it created the Global Alliance for Vaccines and Immunizations (GAVI).

In other words, the Queen noted, today the education sector is a fragmented architecture made up of bilateral donors, multilateral agencies, NGOs, foundations, corporations and individual and national governments which explains why "there is an urgent need to put our global education house in order."
For example, continued Her Majesty, we should stop thinking of China and India as recipients of development aid and start thinking of them as partners in development.
"There's also enormous potential for cross-fertilization of knowledge in the developing world; South-South learning, not just North-South," added Queen Rania.
The session, moderated by Al Jazeera's Riz Khan, also focused on the need to prioritize and channel education funds, while finding innovative solutions, such as ICT and the digitization of learning, to better equip teachers and bridge the gap with the labor market.
"We need to focus on delivering quality education which also means ensuring teachers are certified to teach," said UNESCO's new Director General, Irina Bukova.
"Digitization is the opportunity of the century," Harold McGraw III told the audience as it can help teachers "navigate a classroom."
However, Queen Rania added, as much as technology is pivotal, it cannot substitute for a good teacher, who needs to be able to show children how to use the technology effectively.
Her Majesty also underscored the importance of bringing prestige back to the teaching profession as means to ensure quality education in the classroom, and create the foundation for economic prosperity and social equity.
Before concluding the session, Her Majesty reminded the audience of the importance of educating children in the Middle East, suggesting that frustration and disillusionment brought about by a lack of education breed extremist behavior.
"Education is a balm that can help soothe many social ailments," continued Her Majesty.
With 108,000 children denied access to education in Palestine and 2 million more out of school in Iraq, there is an urgent need to prioritize the education needs of the region.
"Our hope for peace and reconciliation rest with the younger generation," concluded Queen Rania, who co-founded 1GOAL last year, an international education campaign in partnership with FIFA and the Global Campaign for Education (GCE) which calls on football fans around the world to sign their names for those who have never even held a pencil on www.join1goal.org
Riding the wave of this year's soccer World Cup, 1GOAL is a chance to petition global leaders to prioritize global education.
Over the past few years, the promotion of education has been at the centre of Queen Rania's international agenda. In partnership with the United Nations Children Fund (UNICEF), the Global Campaign for Education (GCE) and the United Nations Girls' Education Initiative (UNGEI), Her Majesty has focused her energies on promoting the right to education for millions of children across the globe, especially girls.

Along with the 1GOAL campaign, Her Majesty Queen Rania also launched "Madrasati" ("My School"), a public-private initiative aimed at refurbishing 500 of Jordan's public schools over a five year period. Since its inception in 2008, Madrasati has attracted 70 partners and already completed renovation work in 200 dilapidated schools, as well as upgrading the learning environment, and inspiring creativity and motivation among students.
www.queenrania.jo
www.madrasati.jo
www.join1goal.org

http://www.YouTube.com/QueenRania
http://twitter.com/QueenRania
Featured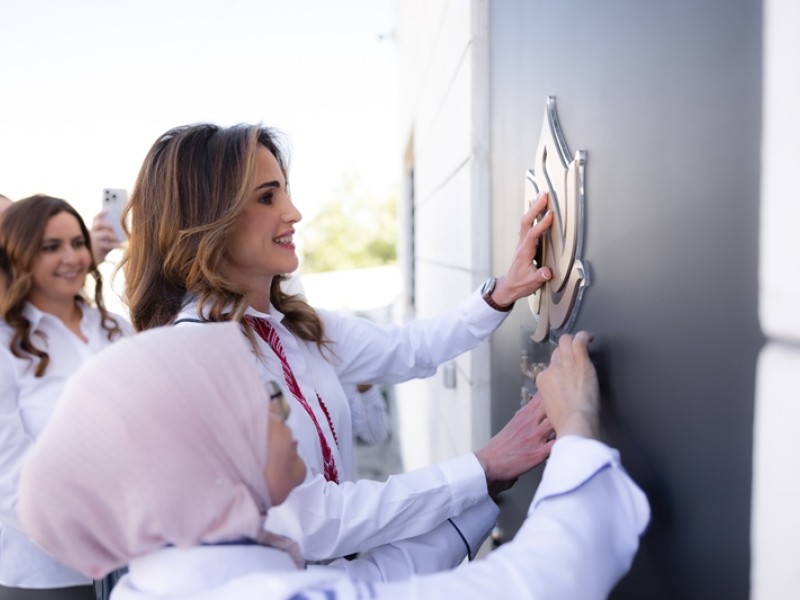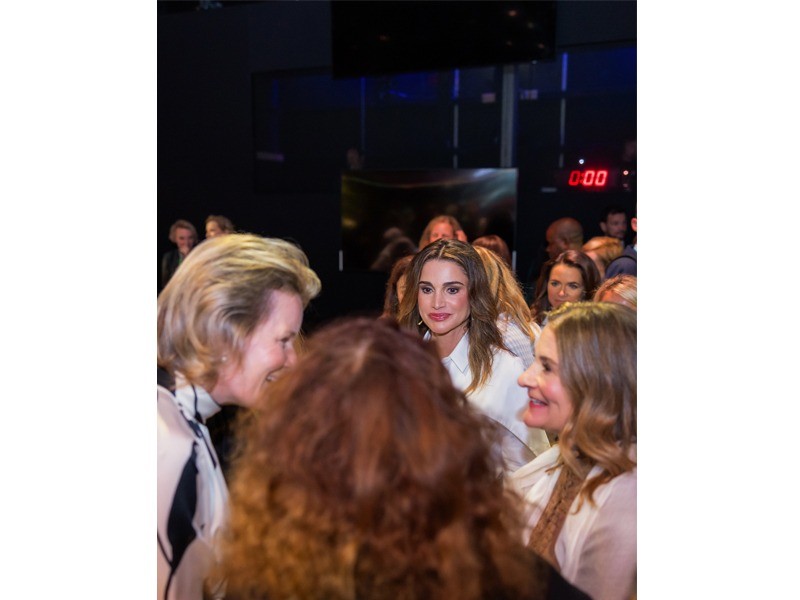 Queen Rania's official website
This website does not support old browsers. To view this website, Please upgrade your browser to IE 9 or greater
Your browser is out of date. It has known security flaws and may not display all features of this and other websites. Learn how to update your browser