Queen Rania's Interview with People Magazine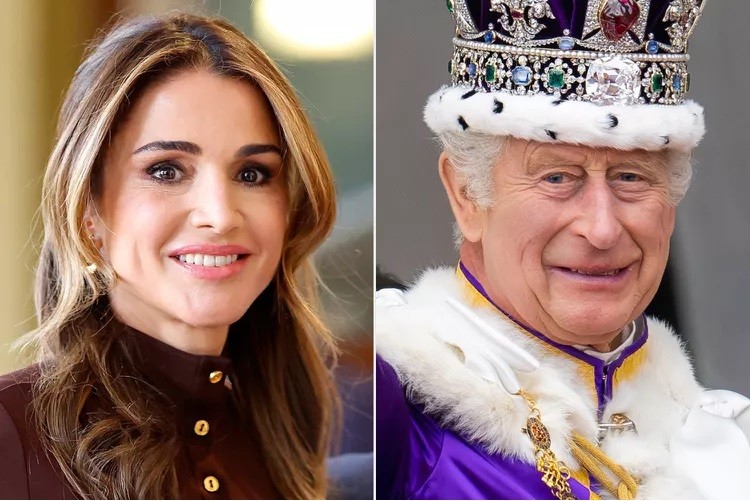 Queen Rania of Jordan says the coronation of King Charles and Queen Camilla was a truly special occasion.
The Queen of Jordan attended the historic crowning ceremony at Westminster Abbey in London on Saturday with her husband King Abdullah II of Jordan and exclusively shares her reflections with PEOPLE in this week's cover story. Queen Rania and King Abdullah have known King Charles and Queen Camilla for years, giving the royal a unique vantage point as history was made on the world's stage.
How would you describe the atmosphere in Westminster Abbey for the coronation?
Queen Rania: The ceremony was beautiful and unforgettable. It struck the perfect balance of solemnity, spectacle, and spirituality. The many different traditions and rituals we saw were a reminder of Britain's deep respect for its history, and the link between King Charles III and British sovereigns of centuries past. It is admirable to see how the British monarchy has evolved through the years and remained a steadying presence for the country and its people.
Despite the grandeur of the occasion, how did it remain relatable and relevant for people today?
Queen Rania: The coronation was, of course, steeped in tradition, but I was very impressed with how King Charles put his own stamp on the events. For example, it felt very natural to see representatives of different religions play a role in the service. This was unprecedented in Britain's history, but it showed how focused His Majesty is on inclusivity.
The ceremony was also shorter — perhaps in line with modern attention spans — and slimmed down to suit the nation's current financial circumstances. Beyond the ceremony itself, the entire weekend served as a lovely celebration of all things British. Opening the gates of Windsor Castle to the public for the first-ever Coronation Concert and encouraging communities to come together over food and community service — these events paid tribute to the British people and their values.
Can you reflect on what it was like at the key moment when the Archbishop of Canterbury placed the St. Edward's Crown on King Charles?
Queen Rania: Sitting in Westminster Abbey, watching history unfold before our very eyes, it was impossible not to be moved by the significance of the moment and the sense that we were bearing witness to the beginning of a new era for the United Kingdom. It was a very touching, memorable moment.
You know the King and Queen Camilla well. What kind of monarch do you think King Charles is and will be looking ahead?
Queen Rania: In our every meeting, King Charles has always shown himself to be insightful, genuine, and empathetic — indispensable qualities to a monarch. He is at his best when he in his element, speaking to the public and engaging with the initiatives he cares about, and I have much respect for his work ethic.
For example, in a visit to the Jordanian chapter of his foundation, Turquoise Mountain, over a year ago, he spoke with refugees and members of the community without any pretention. He is an excellent listener because he truly cares about people and their aspirations. And he has long been ahead of the times when it comes to his dedication to preserving the environment — he has been concerned with climate change for decades before it was a hot topic!
As Prince of Wales, His Majesty was a seasoned and dedicated servant of the crown, and there is no doubt that he will perform his part as King with utmost care and respect. I am sure that he will be a progressive monarch, putting the well being and prosperity of his people first.
Queen Camilla holds a similar consort role to you. Can you reflect on how she conducts that role and are there areas of interest that resonate with yourself?
Queen Rania: Queen Camilla has clearly been a constant source of support to His Majesty, and, over the years, she has proven herself to be an incredible asset to her family and her country. She has taken the time to build her relationship with the British public and gain their trust — at the start of Their Majesties' reign, nothing could be more valuable.
As long as I have known her, Queen Camilla has used her platform to draw attention to causes close to her and King Charles' hearts, and I particularly admire her efforts to empower women and promote literacy. During her last visit to Jordan, she joined me for a meeting with a group of female survivors of domestic abuse, and her kindness, passion, and warmth shone through.
To view on People Magazine, click here.
Featured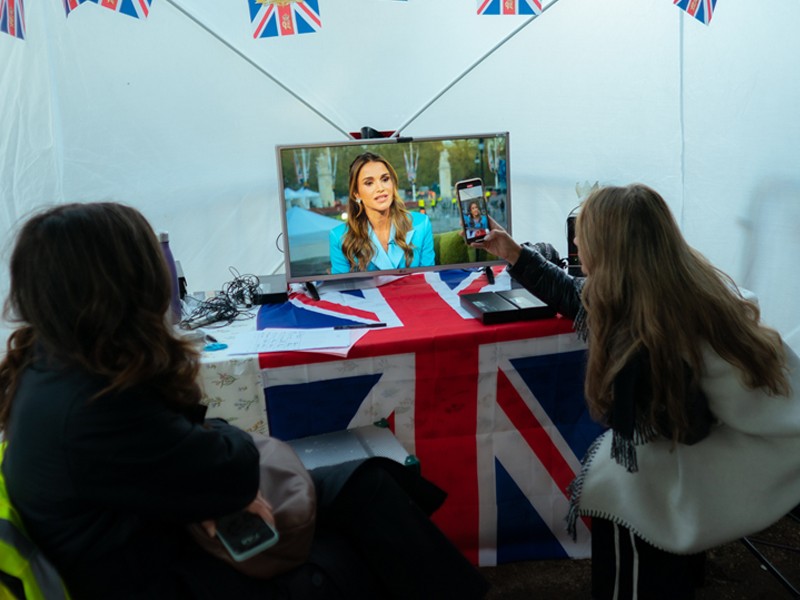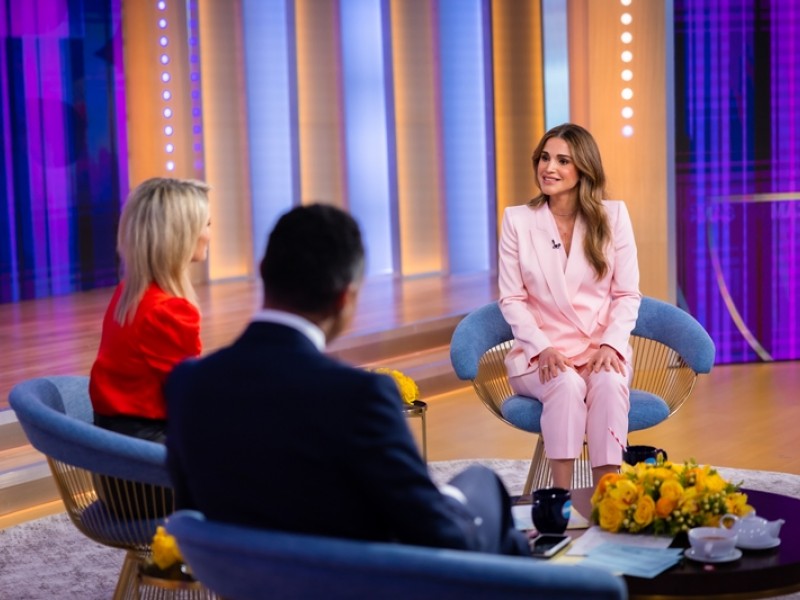 Queen Rania's official website
This website does not support old browsers. To view this website, Please upgrade your browser to IE 9 or greater
Your browser is out of date. It has known security flaws and may not display all features of this and other websites. Learn how to update your browser