Queen Rania Tells Conde Nast Traveler: "Jordan Has a Lot to Offer the World Traveler"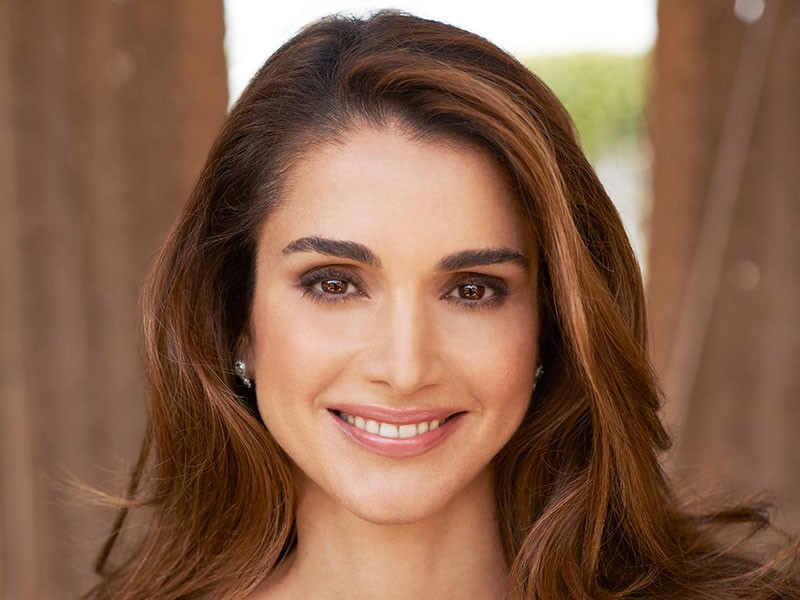 1) Are you working on eco-tourism projects in Jordan, and if so, what are your favorites and what makes them special?
I don't work specifically on eco tourism, although I support the excellent work of the Royal Society for the Conservation of Nature (RSCN), the NGO mandated by the government to oversee the development of Jordan's nature reserves. They've been given a great boost recently because the jewel in their conservation crown, Dana Nature Reserve, has won 4 international awards for sustainable ecotourism.
The NGO I chair, the Jordan River Foundation, works very closely with local communities near the RSCN's reserves, to explore mutually beneficial ways in which tourism can create sustainable economic growth. That might be through reviving local craft industries, e.g. rug weaving; selling local produce like olive oil or herbs; or using locally sourced materials to make products, like soap.
Although Jordan is small country, we're blessed with a bountiful array of geographical and geological features which support diverse and beautiful ecosystems. From the lush carob and pistachio woodland cabins of Ajloun in the north of Jordan, and the calm, oxygen rich shores of the Dead Sea campsite; to Dana, in the south, where dramatic canyons harbor a wealth of plants, birds, and animals; and the serene, starry skies of Wadi Rum –the desertscape made famous by Lawrence of Arabia. You see, choosing a favorite is impossible! They all have unique qualities which make them memorable in their own way. As a family, we remember, very fondly, our outings and picnics to these special little havens. They're so close to our home, and don't take long to get to, but they seem like a world away once you're there. We're very lucky.
2) What does Jordan have to offer the world traveler looking for a unique holiday destination?
Without wanting to sound like a holiday brochure, I think Jordan has a lot to offer the world traveler. If I didn't live here, it's the type of place I'd love to visit because no matter what age you are, or what interests you have, you can do something different every day.
Kids can enjoy waterparks, watersports in the Red Sea, and a fabulous, new interactive children's museum where they can learn by playing, touching, thinking, digging, climbing, pulling, pushing, driving, smelling, flying, racing, building, sorting and solving …all at their own pace… among the colorful and interactive exhibits. It's only takes us 5 minutes to get there, and my youngest, Hashem, is quite a regular!
Ladies can relax in the region's biggest spa by the rejuvenating, oxygen-rich shores of the Dead Sea. Intertwined with nature, the state-of-the-art spa is a tranquil and serene sanctuary guaranteed to restore spirits and relax tired muscles.
Adventurers can abseil down waterfalls in towering canyons, paraglide off sandstone desert crags, or hike through timeless valleys and camp under the stars with new Bedouin friends.
History buffs are spoilt for choice! They can soak up well-preserved Roman ruins, explore desert castles from the Ummyad times, and wander around our famous Nabatean city of Petra – a UNESCO World Heritage site, and one of the New 7 Wonders of the World;
Scuba diving enthusiasts can navigate the Red Sea reefs, play with the tropical fish, discover the secrets of old wrecks, and then have a sunset barbeque on the beach. I've just described one of my husband's favorite days!
Nature lovers can track animal life, and marvel at the wealth of flora; and in Azraq, especially in the winter, the landscape is transformed into ponds which cradle large numbers of migratory birds en route to the plains of Africa.
Jordan is also home to many of the sites sacred to the three monotheistic religions of Judaism, Christianity, and Islam; and for everyone's inner chef…there's a feast around every corner – from mensaf and makloubeh, to kanafe and kebabs, to baklaweh and beyond.
But, perhaps, what makes visiting Jordan such a unique and unforgettable experience is our people, and the wonderful hospitality locals everywhere extend to our visitors. As Bedouins, Jordanians are famed for their friendliness and generosity. Friends have told me tales of Bedouins offering them hot, sweet, herb tea while walking to Feynan lodge in the Dana reserve; or of being lost in Wadi Rum, showing up at a stranger's home to ask for directions, and being invited in to share a meal before being driven to where they want to go. None of that is unusual. Jordan is a safe, warm, and welcoming country.
And increasingly, together with the RSCN, and several other NGOs, we're investing in sustainable, symbiotic tourism projects that benefit local people and tourists. In all the nature reserves, for example, walks are guided by locals who have grown up in the area and have expert knowledge of the surroundings; meals are cooked by local people often with local products; and wherever possible, household items, like curtains or chairs, are made by local craftspeople. It's symbiosis at its best: visitors receive an authentic and unique experience; the local people make a living and preserve their environment and traditions. Like many of your readers, I'm sure, it always makes me feel better knowing that something I do on holiday is helping someone in the local community: enabling them to cover school fees, or buy a goat or some chickens.
3) Does tourism help promote cross cultural understanding across the Middle East, with more people traveling from one country to another?
Without a doubt, yes! As a Muslim, and as an Arab, I'm deeply concerned about the tension and misunderstanding between the East and West today. It's alarming how much misinformation is out there – which often spreads at internet speed and causes tensions to escalate suddenly and explosively. Travel and tourism are powerful antidotes to that because when people meet, sit down, share a coffee or a meal, and talk about their country, their family, or their experiences of life, cultural, ethnic, and religious differences often melt away.
In my experience, tourists are the best ambassadors for understanding and tolerance. Every tale of adventure, every holiday snap, every email back home turns ordinary tourists into digital diplomats. There is no doubt in my mind that travel fosters greater tolerance, promotes knowledge, and encourages harmony between people of different cultures and religions.
4) You are a great world traveler. What are your favorite places to travel in the Middle East, and why?
Forgive me for being biased, but Aqaba, Jordan's southern port city, has been a regular and much loved holiday destination of ours for over fifteen years. It's one of Jordan's treasures. I find that water brings such serenity and peace; and I love the sunsets-- the way the light reflects off the rusty red mountains is very dramatic. No two days in Aqaba are ever the same. My favorite times are early in the morning and in the late afternoon when the warm glow of the sun bathes the city in a smoldering flush.
Aqaba is a very special place for our family because it's our weekend and school holiday escape from the hustle and bustle of Amman. It's where we get to wind down, relax and hang out as a family.
But it's just one of three jewels in southern Jordan. Just up the road is the awe-inspiring desertscape of Wadi Rum- a wonderful playground for adventurers! You can camp out under the stars and enjoy a true Jordanian barbeque where the lamb is roasted underground; or take a 4x4 trip over the sand-dunes; or ride camels at sunset…it's such a beautiful and memorable experience.
And further on over the mountains, there's Petra. Carved into towering rose red rock, this Nabatean city is spectacular by day but especially breathtaking by night. The magic and mystery of the Siq is simply unforgettable; the shadows cast by candles and moonlight on the ancient walls magnify the awesome and natural wonders of geology through the ages… something which many movie makers have already captured and made famous.
5) Can you tell us about your efforts to preserve and encourage Jordan's cultural heritage?
Nurturing and preserving our cultural and artistic heritage is one of our most important national responsibilities. We have an obligation to protect our historical legacy and to leave our children their birthright of a strong and vibrant culture.
Our arts and culture, our crafts and colors- what makes ours, and every, culture unique and precious-must be preserved for future generations. In the same way, we want to preserve our natural resources and are proud of our highly successful ecotourism reserves such as Wadi Dana and Wadi Mujib.
And, understandably, in the short term, we are anxious to encourage tourism for practical reasons as well. Responsible tourism, devoted to preserving and protecting our pristine natural areas, creates jobs and opportunities while at the same time introducing welcome guests to the beauties of our land. This is the kind of win-win economic development which I support wholeheartedly.
Your readers might be surprised to know about the potential for ecotourism vacations in Jordan. We are working hard to save and nurture our natural environment. The Royal Society for the Conservation of Nature (RSCN) develops and promotes nature reserves, guided wilderness treks, and sustainable development projects which encourage an enlightened approach to conservation. In the Ajloun area, for example, visitors can visit Roman ruins and a crusader-era castle and then relax in a spectacular forested area where many plant and animal species, once threatened with extinction, are now flourishing.
And that is just the beginning of our commitment to nature, because we have established almost a thousand nature conservation clubs for young people in schools throughout Jordan. We are looking towards the future and fostering an awareness and love of nature in our young people.
6) How would you describe Jordan's role in the world? What is Jordan's message to the world?
I believe that Jordan has a unique role to play in our troubled world. We have always enjoyed good relationships with a variety of nations with diverse viewpoints. This is part of our historical heritage and is also an example of the legacy of statesmanship which King Hussein left to us.
My husband and I are doing our best to continue that tradition and ensure that Jordan remains a bridge and conduit for international and inter-religious dialogue. Jordan has a long and proud tradition of promoting tolerance and co-existence between different cultures, religions and nations.
Jordan has its roots and its future in the Arab and Islamic World. These are our antecedents and this is our culture. Our traditions give us stability; our faith gives us models for behaving with respect and integrity. But this is not a limiting vision. On the contrary, this stability gives us the strength to reach out, with respect, to all other nations.
It is so important that we learn not to categorize or stereotype regions, religions or nations. I believe that, more than ever, dialogue and mutual respect are the key elements in our shared global future. Deep down we all share the same values. We all strive for a better life for ourselves and, especially, for our children. I believe that after traveling around our country, speaking with and listening to the locals, visitors to Jordan will appreciate just how similar Arab and Islamic people are to the rest of the world.
7) The Jordan River Foundation, founded by you, places emphasis on small business development through its Community Empowerment Program (CEP). Has it been successful, and why?
Yes; I'm pleased to say it's been very successful – and is going from strength to strength.
The basic premise of JRF's work is to create opportunity and empower communities through sustainable income generating projects.
Today, JRF is providing thousands of people with the tools to make the most of their own potential - from women reviving traditional weaving skills, to young men learning management and administration skills at bee-keeping projects and ostrich farms, and more. One of JRF's oldest projects is the Bani Hamida scheme, which revived traditional weaving in rural parts of Jordan and today employs over 500 women. These women produce unique rugs that travel the world labeled "Handmade with Pride by Bedouin Jordanian Women."
It is so inspiring to see how a simple project… a training course… or a job… cascades confidence and prosperity from the individual and the family to the community at large.
We were also aware of the many families with small businesses struggling to be anything more than subsistence producers. With CEP, we've given them training and skills and, in some cases, finances and equipment, so that they can scale up their efforts and enjoy greater profits. In many cases, co-operatives have been formed, employing many more people in the community …so it's a case of virtuous cycles… success begetting success.
One of the best aspects of the CEP is that it gives talented and skilled women who want to stay at home and be there for their children and husbands, but who have the time and energy to give to a part-time job, the chance to work from home, and contribute to the family income. This, in turn, gives them a greater say in household decisions, and earns them respect in the community.
8) In May, in Amsterdam, you spoke about the importance of sustainability, and launched the Arab Sustainability Leadership Group. Tell us more about your motivation for doing that.
Until recently, corporate sustainability was, to a large extent, synonymous with environmental protection. And there is no doubt that shielding our environment is critical, integral to social equity, and must remain high on the agenda …but in the Arab world, we desperately need to focus our energies on creating equal opportunity – jobs- for all, particularly our young people. And, increasingly, companies in the region are making that an integral part of the way they do business.
Each one of us has the power to make a small difference. And there are countless ways to do well by doing good, especially in the tourist industry. In Jordan, we're employing people from local communities to be tourist guides, drivers, designers, cooks, administrators etc.; we're paying employees competitive wages; we're building fuel efficient hotels/guesthouses that use solar power; we're using materials from the local community to cut down on transportation costs and enhance authenticity; and we're educating people about the importance of nurturing their environment and the resources in their local community.
In our part of the world, sustainability is more than a concept, but it's not yet a culture. We still have a long way to go before embedding it in our companies' DNA and changing mindsets. But there are some encouraging signs that it's taking root in our region's business and social landscape.
The Arab Sustainability Leadership Group will scale up existing sustainability efforts throughout Jordan, and our region, and across all sectors by advocating for more sustainable practices, liaising with business and tourism leaders, and NGOs, offering support, sharing ideas, and showcasing successes.
9) You are such an inspiration and advocate for women and children. What role have women played traditionally in Jordanian society, and what are their challenges today?
Thank you; but, actually, it's Jordan's women and children that inspire me, and from whom I gain my strength.
Women are the bedrock of families and a crucial element in achieving progress in societies all over the world. This is certainly the case in Jordan, where the sanctity of the family unit is deeply cherished, and women's roles are venerated. The traditions of the mother as the main carer and the 'family glue' are deeply entrenched so, sometimes, women face pressure to stay at home rather than go out to work. Where I can, I encourage women to balance both a home life and a career. As someone who juggles these tricky balls, I can tell you it isn't easy, but it is possible, and it is very rewarding.
His Majesty King Abdullah and I believe that women represent a vital component in our country's growth and development. We know that Jordan's economy is more likely to flourish when all of its population actively contributes to the employment market.
I am proud that Jordan frequently serves as a model for such positive change in the region. And change is happening not just in Jordan, but throughout the entire Arab world. Female education, for example, has improved faster in Arab countries than in any other region of the world. Currently, not only do we have gender parity in schools, but our girls actually outnumber boys at university. And according to a recent survey, female employees in Jordan surpass their male counterparts in terms of undergraduate and post-graduate degrees, and where distribution of employees by gender is measured within employment sectors, women flourish in professional fields. Our challenge is getting these talented young women into the labor force after university, and keeping them there.
Increasingly women's merits and skills are being recognized in work and business; they're assuming more and greater leadership positions; and they're pushing forward their role in national public affairs in Jordan, and all Arab countries. For example, Jordan currently has 4 female Cabinet ministers handling portfolios in social affairs, tourism, culture, and planning and international cooperation.
That is not to say that we don't have many challenges to overcome – from female illiteracy and unemployment, to gender discrimination, cultural constraints and restrictions of personal liberties. But women in our region are making remarkable strides. In many countries throughout the region, national dialogues are underway to bring women more into the political and economic mainstream. More and more, people are realizing that this is not just the right thing to do, but it will be the economically wise thing to do as well.
10) Was it difficult to get Jordan River Designs, Wadi Al-Rayan, and the Bani Hamida weaving program started? Were there cultural hurdles that needed to be overcome, relating to women working?
Yes; there were some challenges, but we approached it as a process, and we didn't expect results overnight. Experience has taught us that engaging the grassroots' communities was vital to our success. We spent a lot of time researching the traditional skills we wanted to revive, and evaluating the areas in which we wanted to work. A lot of that was done by, and with, the local community, so that their experience, thoughts, and needs guided us in the initial stages, and continues to today.
Ours is quite a traditional society; it is one in which the family unit is revered, and where the role of the mother is very much central to family life. Some families were concerned about women working outside the home; some women were chaperoned to the training centers by male family members…but, gradually, trust was built up, and the projects were accepted. Now many of those same men benefit from the added income in their families, so they're some of our biggest supporters!
Many of Jordan's women are well-educated, energetic, skilled, and entrepreneurial; they have much to prove to themselves, and their families, and much to offer their communities. The beauty of many of the projects centered around activities like embroidery and weaving, like Jordan River Designs and Bani Hamida weaving program, is that they can be completed in the home, so that mothers can be with their children, and still provide the love, care, and attention their family needs.
One of the things that I love most about these initiatives is that there's no mass production with JRF's products. Because many of them are made in women's homes, no two are ever the same, so they're unique - which I think is a great selling point.
And I also think the personal story behind each piece is special. With every rug, basket, or wall hanging you buy, you know you're helping a Jordanian woman who is juggling the demands of motherhood and marriage with her desire to carve a niche out for herself, feel more empowered, and provide for her children's future.
11) Children in so many places across the Middle East are in crisis today as a result of conflict. What can be done to protect them? What role can education play in promoting peace?
You're right; and as a mother of four, it's something that worries me a lot. Throughout Palestine and Iraq, humanitarian conditions are being pushed to the brink of collapse. Children's rights are being violated on an unprecedented scale and in a multitude of ways-whether it is their right to proper health care, quality education, safe water and sanitation, and opportunities to play, and just be children.
In this climate of indiscriminate violence, children are being hurt and killed, they are losing family members and essential social services, being uprooted from their homes and exposed to damaging levels of anxiety and stress. They have little to hope for, and much to fear. Too many of these children are suffering from post traumatic stress disorder—a common affliction for those who grow up in conflict. For many, their childhood is simply on hold.
What can be done to protect them? The fighting, the conflict must stop. These children need peace, stability, and security. The international community must commit to assistance and action before it's too late…before social decay sets in.
Within this context, education is pivotal not only for returning routine and normality back to the lives of these young innocents, but for establishing a future for that country or region. War only teaches war. Children need the therapeutic medicine of learning but also - as they emerge from the carnage - they need to be given the skills and capacity to realize their hopes and dreams, and maximise opportunities.
In the long term, education can lay the foundations for lasting peace and development by providing a whole generation with the skills to build their country. After conflict, an educated population offers people the skills to rebuild their lives. If that education is missing for years and generations during conflict, then there is no educated population to establish peace, civic society, and the economic prosperity needed to create a future. That's why the situation in Palestine is particularly bleak – there are generations who have never known peace. That's why we need the international community to rally together, once and for all, and broker peace for our region. Our children's futures are at stake.
12) What do you like about travel – and when you are free to travel on holiday, where do you like to go? Are there special places you like to go with your children?
When I was younger I loved the freedom and excitement of exploring new places with my brother and sister…not knowing what was around the next corner. I remember spending a summer in California with my brother which was so different and exciting.
Nowadays, I love anywhere I can blend in and be anonymous! The UK, London in particular, is great for that, and that's why it is so special for me, and my family. We can just be ourselves: meander through parks eating ice-cream, browse through galleries and museums, ride bikes and feed ducks, see shows…we're truly non-stop when we're there. I come back needing a holiday!
I'm very fortunate because this job has brought me to many places I might not ordinarily have visited –something for which I'm deeply grateful.
I loved India when I visited it for the first time a few years ago. The cacophony of sights, smells, and sounds; teeming markets; cows meandering through busy roads; the fusion of old and new cultures; and the mouth-watering cuisine. I remember the serenity of Ghandi's grave; the pride I felt when a poverty-stricken community in Old Delhi came together to ensure their children went to school; and the quiet dignity of hundreds of women in a very basic hospital waiting patiently for their babies to be vaccinated. It was a trip that arrested my senses and showed me the power of humanity.
13) Has travel affected the way you see the world, and if so, how?
Undoubtedly – as it does for most people, I think. The more you travel to far flung places and experience different cultures, learn about different traditions, and listen to people's experiences…the more you realize what a small place the world really is, and how much we have in common.
For me, travel has underlined the futility of fighting over religions and cultural disparities. Children in Norway want to do well in school like children in Nicargua; mothers in Sierra Leone want to deliver healthy babies safely like mothers in Sweden; graduation day is as big in America as it is in Abu Dhabi; and fathers in China want to earn money to give their families opportunities just like fathers in Tunisia. I think if people realized that we were all motivated by similar impulses, then there would be less arguments, unkindness, and conflict in the world.
14) What was the first place you traveled to?
It may not have been the first place I traveled to, but my first memories are of Jerusalem – the cobbled streets, the vaulted ceilings, the stone houses, and the sheer sacredness and sanctity of the city. It's a small place, yet so large in its symbolism.
15) What was your last trip?
It was to London. I have a long-standing love-affair with London. It has a way of embracing all, yet remaining reserved. It somehow manages to contain everything cosmopolitan, and more, while at the same time exhibiting elegant constraint.
16) Your next trip?
I'm heading to the West coast of America with my family. I'm really looking forward to doing it at a more leisurely pace this time. Usually the US is work, work, work for me! This trip, we're heading north and west to see Carmel, Napa Valley, Aspen, and Sun Valley. I think we'll be soaking up the great outdoors –my eldest son is keen to get me whitewater rafting- we'll see about that?! And all my daughters want to do is horse ride from dawn to dusk. It'll just be great to be amidst such stunning scenery, in the fresh air with our children, and sitting down to those big portions of pancakes for breakfast.
17) Your dream trip?
Geographic location is irrelevant as long as there's a beautiful beach, plenty of friends, great food, and a bolt hole so I can enjoy some peace and quiet and 'me time'. I guess I'm describing Italy. The Italians are so vivacious, so warm, so outgoing, and so passionate about life. They draw me back, like a magnet, time and time again, and each trip is better than the last.
© Copyright, Condé Nast Traveler
Featured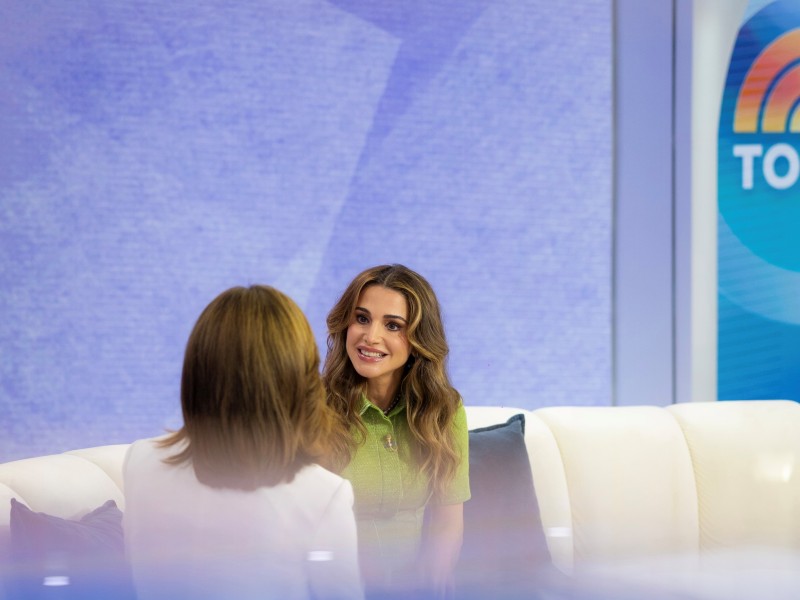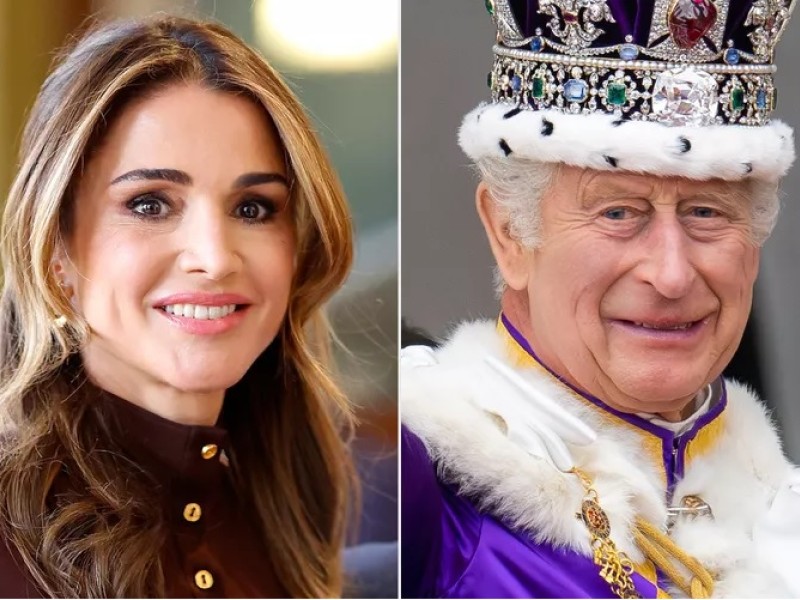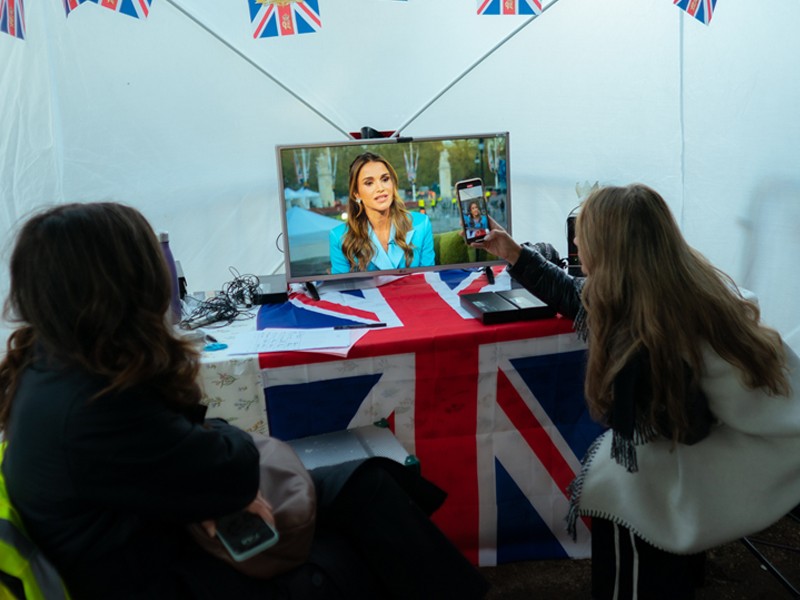 Queen Rania's official website
This website does not support old browsers. To view this website, Please upgrade your browser to IE 9 or greater
Your browser is out of date. It has known security flaws and may not display all features of this and other websites. Learn how to update your browser