Queen Rania Says Women Are Bedrock of Families and Crucial in Efforts to Achieve Progress
What do you see your role, as Queen, to be? What motivates you in your work?
Queen Rania: I just see this title as a job, and my job is to serve the people of Jordan in the best way that I can. I am energized by the realization that there is so much to be done and that there is a chance to make a positive difference in the world. Nothing can be more challenging and, at the same time, more rewarding. My main goal is to pass along to the children and youth of Jordan a better situation for their future. I want them to grow up with a sense of security and the knowledge that they have all the necessary tools to reach their full potential.
How do you combine your official activities with your duties regarding the needs of your own children?
Queen Rania: Well, in Islam, the sanctity of the family is highly cherished so balancing my work with my own children's needs is a constant challenge and, with our new baby, that challenge has become even greater. I am, by nature, an organized person and I find that setting priorities helps. The process of reorganizing and reprioritizing is continuous but I am fortunate to have a very good team in place to help me in that respect.
Like all parents though, I worry if I am getting the balance right. As much as I can, I try to organize official activities around the children's school day and their plans and programs; and I try to limit extensive periods of time on overseas engagements. The mere fact that I can spend a couple of hours every night with them doing homework or putting them to sleep or playing with them at the weekends gives them- and me- a sense of security.
The Jordan River Foundation, of which you are the Chairperson, channels much energy into business development training and income-generating schemes for women. Why do you consider this to be so important?
Queen Rania: By empowering women and giving them skills, money and confidence, their self-respect increases as does the respect they receive from their family and community. It is also a well-documented fact that when women's participation in the labor market increases, the entire society enjoys an increase in productivity. The inclusion of women at all levels of economies is a powerful engine for national development. Slowly but steadily, some of the world's poorest regions are realizing this and reaping the rewards of an empowered female workforce.
Jordan has been credited with pioneering a successful child-protection program. Can you tell us more about this?
Queen Rania: When we originally addressed the matter of child abuse, there was initial resistance, as is the case with many countries in the world. People were ashamed to admit that such a problem existed because it is a personal issue and one that is very close to the family. Unfortunately, it is a problem that exists everywhere but by tackling the issue head-on we broke the taboo, and now people understand the need to act and they support the program fully. Whereas five or ten years ago you would not have heard frank discussion about child abuse, now we, as a nation, are actively combating the problem.
Notable progress is being made. For example, in 2003 on Human Rights Day, Jordan's Family Protection Unit was honored with a UN Prize for Human Rights for its achievements in combating child abuse. As a nation, we have committed ourselves to prevention of and intervention against any form of child abuse.
If we can keep our children out of harm's way and, at the same time, keep families together by teaching new ways of interaction, then I feel like we have truly made a difference.
You have been a strong advocate for Arab women becoming more socially and politically active. To what extent are women's roles changing in your country?
Queen Rania: In all societies, women are the bedrock of families and a crucial element in achieving progress. His Majesty King Abdullah and I believe that women represent a vital component in our country's growth and development. We know that Jordan's economy is more likely to flourish when all of its population actively contributes to the employment market.
Women in Jordan are participating more and more in all aspects of civic life. Revisions to the election laws are encouraging women to take a more active role in the political affairs of Jordan. The new cabinet, which was formed in April 2005, has four female ministers whose portfolios cover the very important issues of planning and international cooperation, tourism, culture, and information technology. We also have several female judges and representatives in both the upper and lower houses of Parliament. Additionally, Jordanian women have, for a long time, been prominent in the private sector, and are now taking more advantage of enhanced business opportunities and public sector initiatives designed to encourage female entrepreneurs. All of these developments show Jordan's confidence in the ability of women to achieve positive change.
In fact, across the whole Arab world perceptions of women are changing. This is partly due to a substantive regional campaign and institution we, in Jordan, launched to encourage socio-economic and political participation of women. By using the media, in various forms, the campaign aims to raise awareness, affect policies and change mindsets and misconceptions about women.
The readers of Cosas in Chile, Bolivia, Peru and Ecuador live in a very different and distant continent. How would you describe Jordan to them?
Queen Rania: Like many countries in South America, Jordan is a diverse and multi-faceted country. On the one hand we are a young, dynamic and forward-looking nation with bold dreams for the future, and on the other we are a land steeped in rich history boasting cultural treasures and gracious, hospitable people.
Jordan has its roots and its future in the Arab and Islamic World. We are an Arab nation and a predominantly Islamic one. These are our antecedents and this is our culture, of which we are very proud. We do not see our traditions as putting any limitations on our progress. On the contrary, our traditions give us stability in an ever-changing world and our faith gives us the enduring model for mutual respect and personal integrity.
Thanks to the legacy of His Late Majesty King Hussein and the continuing efforts of His Majesty King Abdullah, Jordan is a peaceful and stable country with a reputation, in the region and the world, for moderation, mediation and tolerance. We are, and always will be, a connecting link between different nations, faiths and cultures, uniting all people of good will. It is something of which we are very proud.
Spurred on by the fact that three quarters of our population are under the age of thirty, we are also engaged in an ambitious reform program in the social, economic and political arenas. It is vital for us to lay solid foundations for economic growth, create opportunities for all and harness the potential of this powerful workforce. Our youth are talented, dynamic and innovative. By equipping them with the right tools to mastermind positive change, we will capitalize on the opportunities facing us and, ultimately, we all stand to benefit.
We know Jordan has many areas of natural beauty. Can you share some of your favorite places with us?
Queen Rania: Oh, I have so many favorite places here in Jordan; but I would have to admit that I have a special fondness for the natural beauty and peaceful surroundings of Aqaba. The dramatic mountains are spectacular and the Red Sea is a wonderful natural treasure.
But that's just the beginning; there is something for everyone. Petra, our famous UNESCO World Heritage site, is truly one of the wonders of the world – as many movie makers will testify. History buffs can visit deserted Crusader sites; environmentalists can explore our spectacular nature reserves with eco-tourism projects in operation; scuba divers can discover the riches of the Red Sea reefs and the adventurous can even float over the serene plains of Wadi Rum in a hot air balloon!
I wish that everyone could visit our friendly, hospitable country. I really think that visitors would have the opportunity to see what I like to call the "other side of the Middle East." They would not see a region full of the negative images which too often fill the television screens. Rather, they would see in Jordan an open, tolerant society, a stable, secure country and a land rich in culture, full of potential and populated by peace-loving, resourceful, and innovative citizens. This is the Arab and Islamic world which I know and cherish.
© Copyright, Cosas Magazine
Featured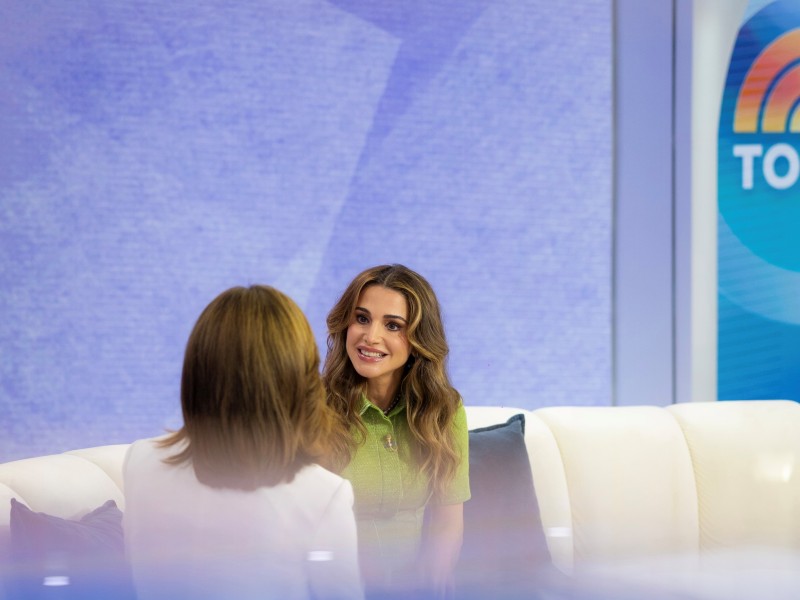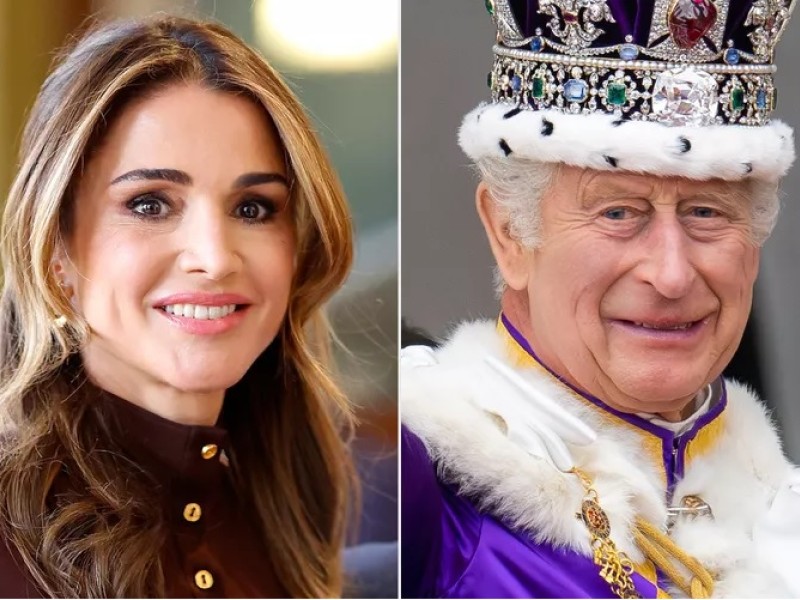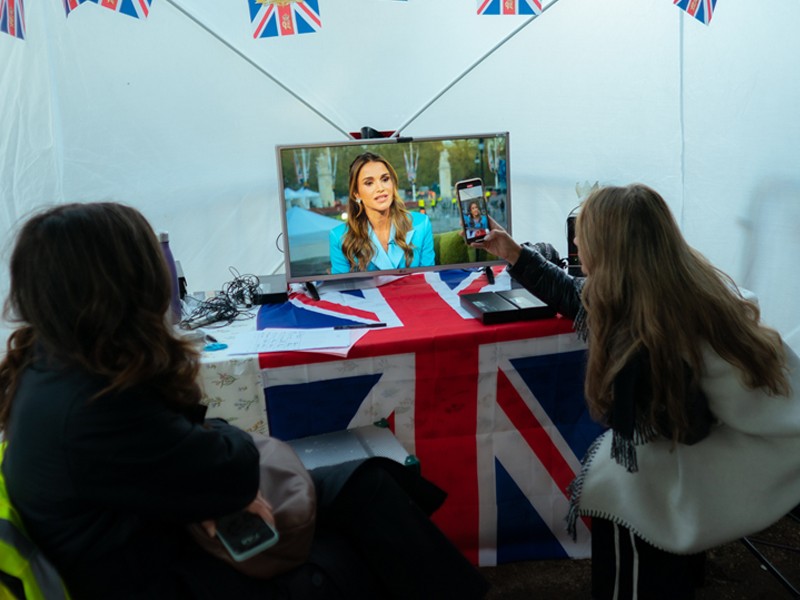 Queen Rania's official website
This website does not support old browsers. To view this website, Please upgrade your browser to IE 9 or greater
Your browser is out of date. It has known security flaws and may not display all features of this and other websites. Learn how to update your browser