Queen Rania Visits Mulberry School for Girls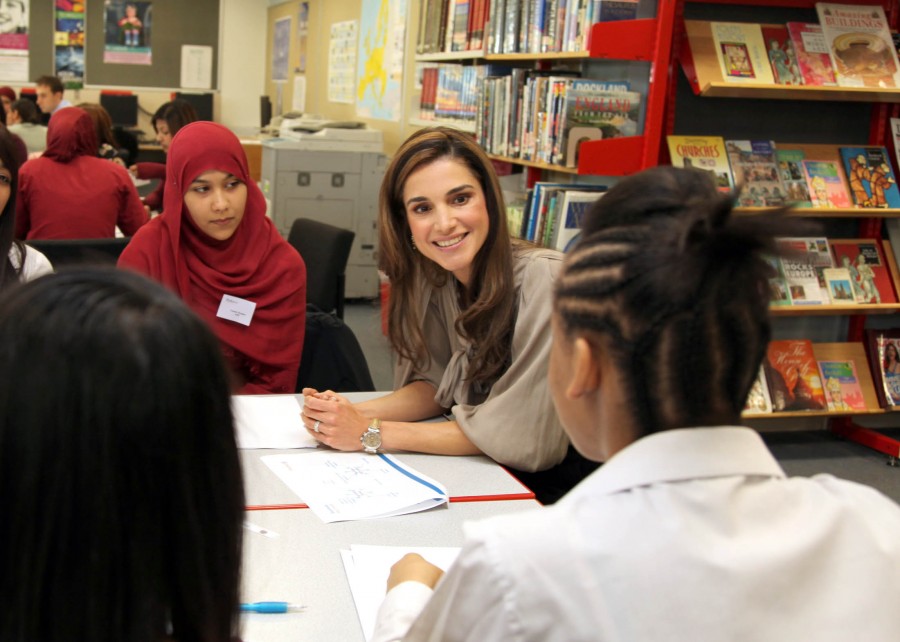 (Office of Her Majesty, Press Department- London) Her Majesty Queen Rania Al Abdullah, on Friday, visited the Mulberry School for Girls in London to discuss education-focused programs supported by Mosaic; a Muslim Mentoring Network launched in 2007 by HRH the Prince of Wales.
Accompanying His Majesty King Abdullah II on a working visit to the UK, Queen Rania arrived at the school to meet with HRH Princess Badiya bint El Hassan, Chairman of Mosaic, Vanessa Ogden, Head teacher at the Mulberry School, John O'Brien, Managing Director of Mosaic and Khawar Mann, Mosaic Board Member. In a brief overview of the programme, Princess Badiya explained that the Mosaic program, which was launched in November 2007, was designed to support young Muslims and their peers growing up in disadvantaged areas in the UK. In particular, the Mosaic Mentoring Program matches volunteer mentors with young Muslims and others at schools and via community groups based areas. While most mentors are Muslim and operate in areas of high Muslim population, all young people can participate in benefiting from the programme. The programme aims to raise the aspirations of all young people who are growing up in deprived areas through mentoring and enterprise and leadership development, and provide access to opportunities otherwise not available to them. During the visit to the school, Her Majesty also attended a formal mentoring session with a group of tenth grade students and was briefed by Lipena Begum, Mosaic London Regional Manager, on the main aspects and functions of the mentoring scheme. Students also shared with Her Majesty how the mentoring program has positively impacted their life and their outlook on the future. In addition, Queen Rania witnessed a demonstration of the Mosaic Enterprise Challenge in which teams of students are challenged to develop and market new products. The game is an engaging way of introducing enterprise to teens and creates a realistic business scenario through a unique computer software interface which the children can easily interact with. Other initiatives launched by Mosaic, which targets both primary and secondary school Muslim and non-Muslim children, include employability support schemes for young offenders, "World of Work" visits to major private sector companies and community media workshops. The Mulberry School, located in the heart of Tower Hamlet's multicultural community, enrolls approximately 1400 students between the ages of 11 and 19 out of 98% are Muslim. Since 2008, Mosaic provided a total of 5,376 mentoring experiences in local communities through the work of 500 active volunteers engaged throughout the UK. In addition, the Mosaic International Summer School brings together 90 young Muslim leaders hailing from 14 different countries.
Featured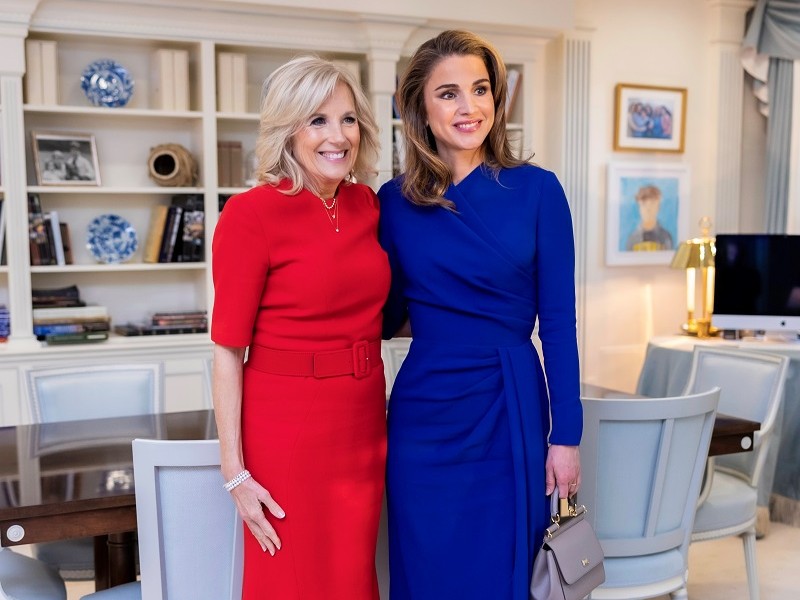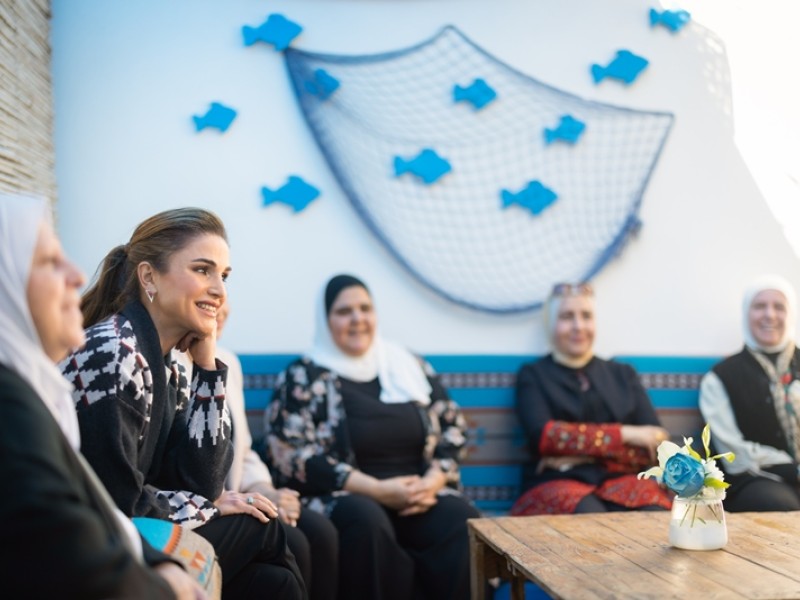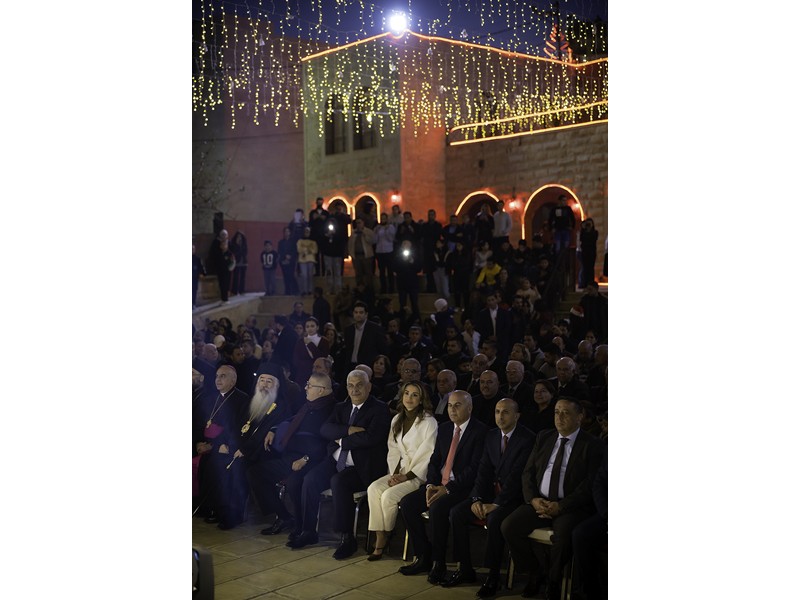 Queen Rania's official website
This website does not support old browsers. To view this website, Please upgrade your browser to IE 9 or greater
Your browser is out of date. It has known security flaws and may not display all features of this and other websites. Learn how to update your browser