Queen Rania Promotes Middle East Travel Destination at High Profile Travel Forum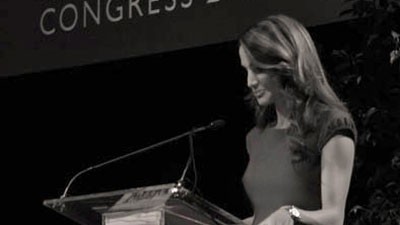 (Office of Her Majesty, Press Department – New York) In an effort to promote the Middle East as an attractive travel option to prospective tourists, Her Majesty Queen Rania Al Abdullah delivered the keynote address at the second annual Condé Nast World Savers Congress in New York, Tuesday. The Queen also announced the establishment of several new parks in Jordan.
Speaking to an audience of hundreds of CEOs and travel industry leaders, Queen Rania emphasized many of the unique experiences that travelers can explore in the region. From the "Desert Islands" eco-project in Abu Dhabi, to the sea life attraction in Oman, and the environmentally friendly accommodations throughout Egypt, Queen Rania also promoted her home country of Jordan as an über-tourist friendly destination.
"With our Bedouin roots, Jordanians are famed for friendliness and generosity; in fact, hospitality is the highest Bedouin virtue there is," she said.
"If you're looking for a place to relax, the Dead Sea will make you feel more alive than ever," she said, "It's the lowest point on earth, with the highest oxygen content in the world…. and is home to the region's biggest spa."
"If you want adventure, you can abseil down waterfalls, paraglide off sandstone crags, navigate Red Sea reefs, then cook supper deep in the desert sands of Wadi Rum," she continued, "If you're a history buff, we've got Roman ruins and desert castles from the Ummyad times to explore, and our famous Nabatean city of Petra, carved out of red stone cliffs – where Indiana Jones' escapades ended when he found the Holy Grail."
Queen Rania also spoke with much pride of "the award-winning sustainable tourism and eco-tourism projects, which are helping us to both protect and promote the things that are most precious to us" before announcing the establishment of nine more unique park and woodland areas across Jordan.
"From Yarmouk in the North to the southern mountains of Aqaba, these parks will create wildlife corridors and sanctuaries for endangered plants. They'll be looked after by local communities, who know the landscape better than anyone, and will offer visitors unique cultural experiences," she said.
Tourism is one of the largest sectors in Jordan's economy, and apparently the world. Condé Nast Travel estimates that this year worldwide travel will generate $8 trillion in revenue. While the Middle East recorded the largest percentage increase in visitors in the world last year, the Queen did her most to promote the region even further, saying "as we develop our tourism sector, we want to transform Jordan from 'a place to visit' into 'a place to experience' where tourists stay longer, discover the out-of-the-way places that locals know and love, eat in the cafes where Jordanian families spend a Saturday afternoon, chat to the village shopkeepers over some sweet mint tea, and discover our greatest natural asset of all: the warmth and hospitality of our people."
Citing country branding expert Rina Papler who suggested that "an overarching travel trend this year is the idea of 'paradox and distinction'", the Queen said the qualities of "contrast, contradictions, surprises, unique experiences, and adventures… are qualities that the Middle East can offer in abundance."
The congress aims to inspire business leaders from the tourism industry to step-up their efforts in working with communities, fighting poverty, improving global employment practices, solving environmental issues, and engaging consumers to make a difference. Condé Nast's 2008 World Savers Awards honors travel companies from around the world for their leadership in social responsibility in these key areas.
Recognizing the effect such practices have on travelers, the Queen cited a recent Trip Advisor survey which found that 40 percent of respondents consider environmentally friendly tourism when making travel plans; 34 percent said they would pay more to stay in an environmentally-friendly hotel; and 38 percent said they stayed in one.
Jordanian Minister of Tourism and Antiquities Maha Al Khatib also attended the congress, participating in a panel discussion on sustainable tourism in the Middle East.
Featured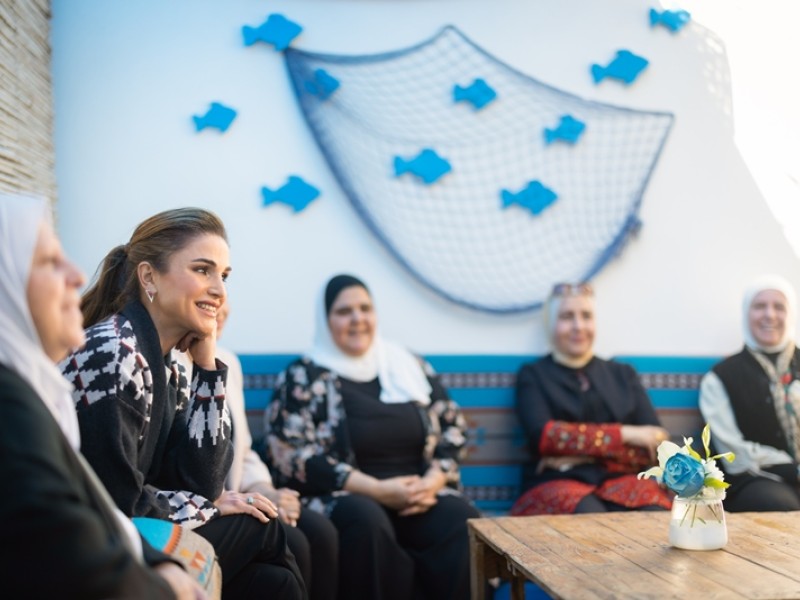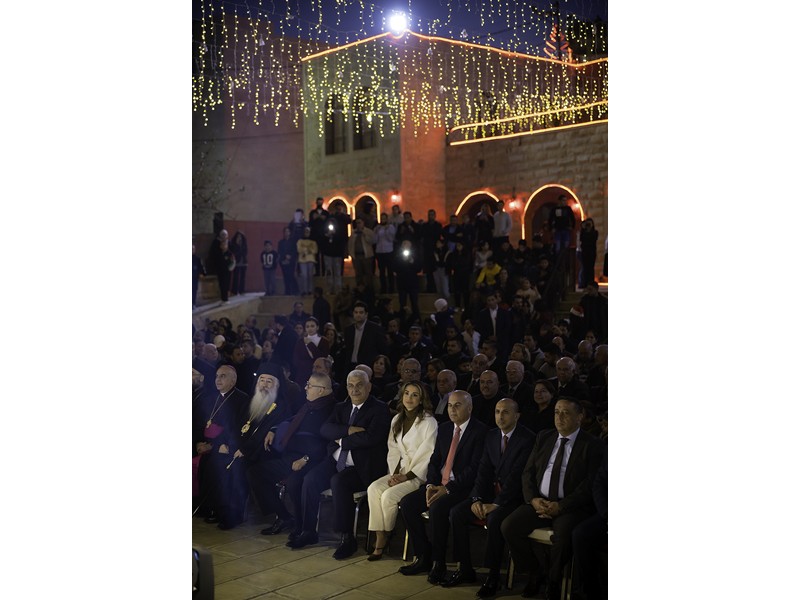 Queen Rania's official website
This website does not support old browsers. To view this website, Please upgrade your browser to IE 9 or greater
Your browser is out of date. It has known security flaws and may not display all features of this and other websites. Learn how to update your browser