Queen Rania Drops In on Underprivileged Family to Offer Comfort and Relief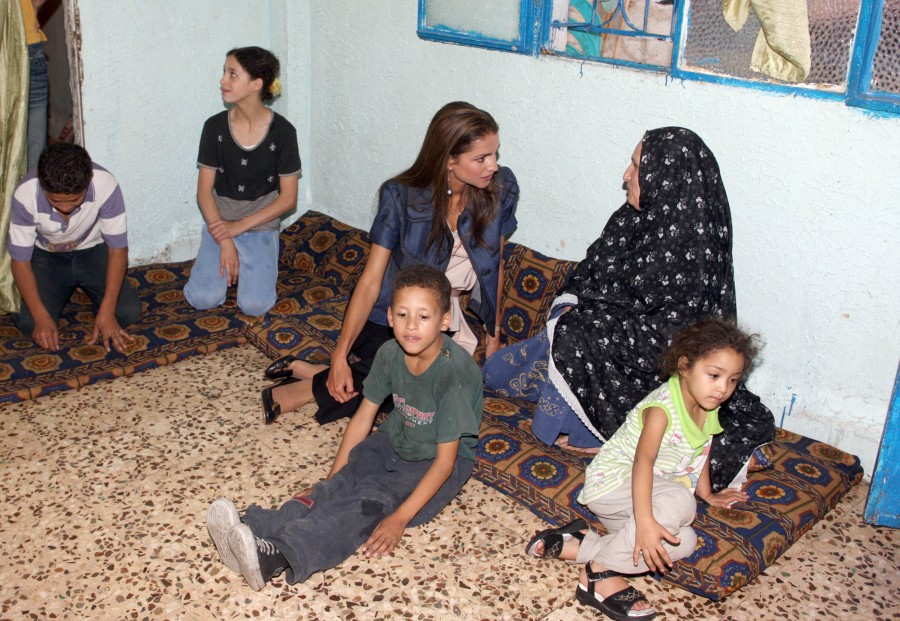 (Office of Her Majesty – Press Department – Amman) - As the heartbreaking news of Um Abdullah, a recently widowed mother of 11 children, and her struggles reached Jordanian readers, Her Majesty Queen Rania Al Abdullah was quick to respond to the widow's pleas for help.
On Thursday, Queen Rania, who read the human interest piece in a local newspaper earlier this week, paid a surprise visit to the widow, who lost her husband to a sudden heart attack two months ago, to offer her solace, comfort and relief.
Listening firsthand to Um Abdullah's grief-stricken story, the Queen also toured the meager living quarters where the family lives. From shattered ceilings and a dysfunctional kitchen, to the smell of mold and mildew around the house, Um Abdullah said she was in desperate need of help.
"Only two of my children go to school because we can't afford sending the others," she told the Queen.
The financial burden of living off of only her husband's social security money has strained the family. With barely any of her children having a shot at a decent education, she is worried that they will never be able to lift themselves out of this downward cycle.
Visibly moved by the story, Queen Rania offered to help the family by ordering the maintenance of the small two-bedroom home in Jabal Al Nasser, ensuring that her children all have the chance to go to school, and covering the medical costs for one of her boys who earlier that day was suffering from so much pain he couldn't move.
Featured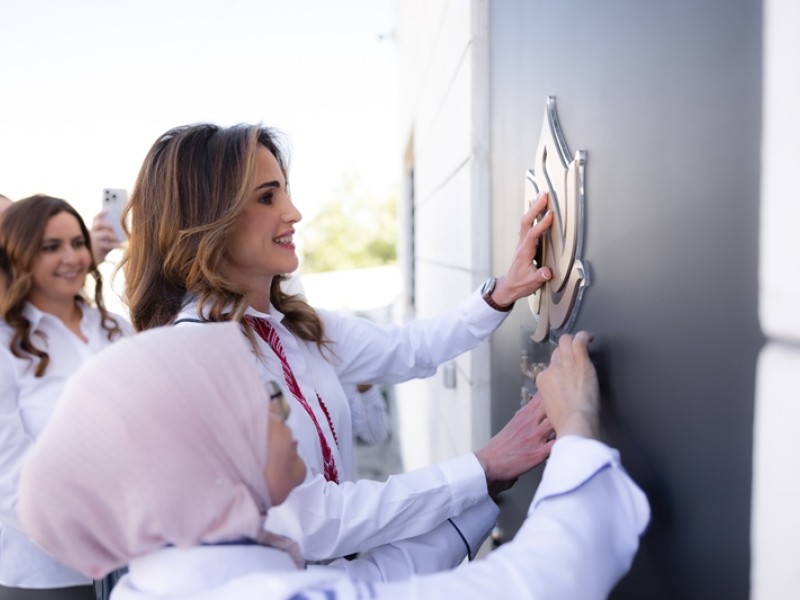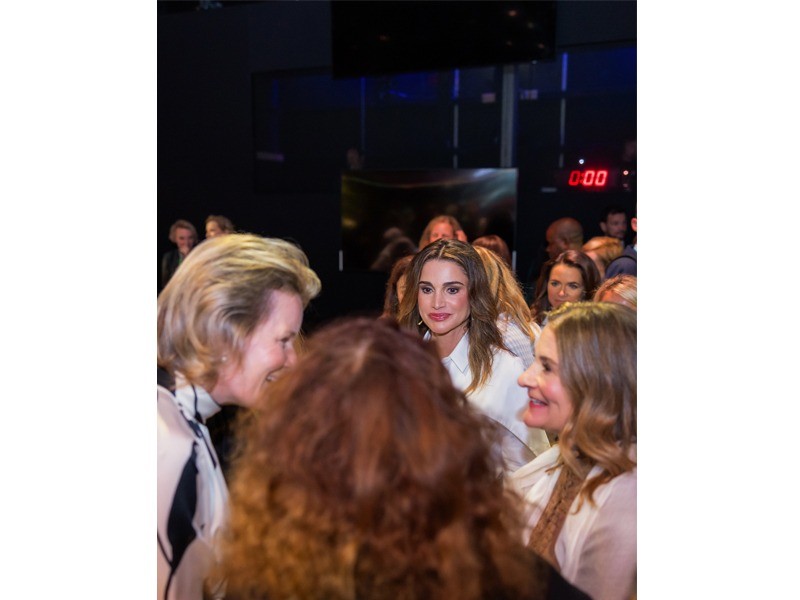 Queen Rania's official website
This website does not support old browsers. To view this website, Please upgrade your browser to IE 9 or greater
Your browser is out of date. It has known security flaws and may not display all features of this and other websites. Learn how to update your browser