Queen Rania Calls for Support of Palestinians in Gaza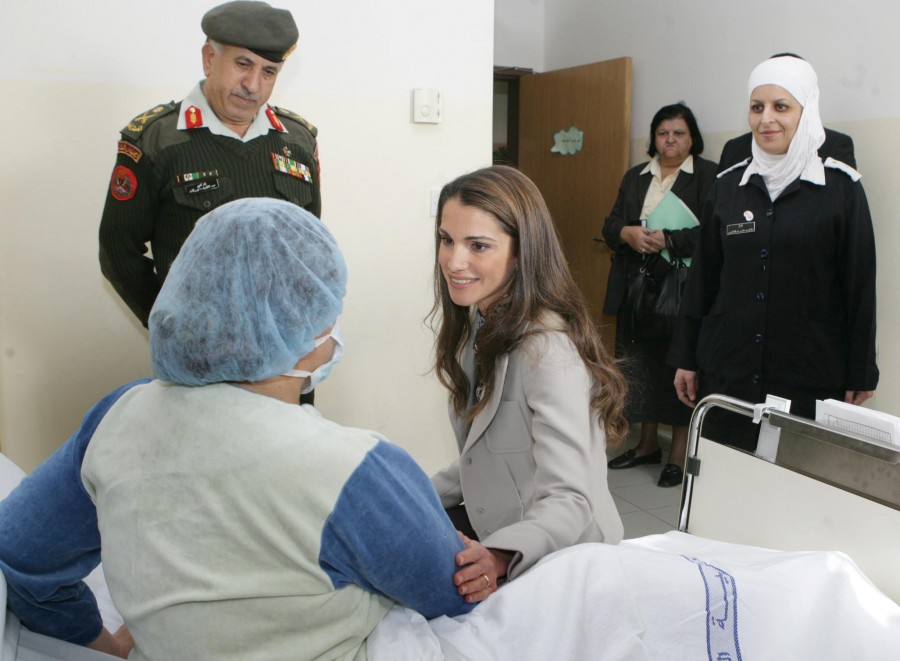 (Office of Her Majesty, Press Department – Amman) Her Majesty Queen Rania Al Abdullah visited Palestinian patients receiving medical attention at the King Hussein Medical Center, Monday, to offer her support as they undergo treatment in Jordan.
Earlier this month, His Majesty King Abdullah issued a Royal 'makruma' inviting the patients to receive treatment in Jordan amid reports of deteriorating health services in Gaza. During her visit, the Queen spoke about the deteriorating humanitarian crisis there and urged Jordanians and Arabs to come together to offer their support and solidarity. "We all sympathize with our people in Gaza, and we need to use our sadness as an impetus for change," she said. "The humanitarian crisis in the Gaza strip is heartbreaking," she said, "People there are being deprived of so many of the necessities that we take for granted… and I fear that this situation can get worse. We need to mobilize, and coordinate our efforts to collect aid to send to Gaza." Her Majesty also called on the international community to play a leading role in enforcing human rights declarations international law and "to stop the collective punishment of innocent civilians, who have no political affiliations." There are over 1.5 million Palestinians living in Gaza, most of who do not have access to electricity, medical attention, and basic needs.

Queen Rania's official website
This website does not support old browsers. To view this website, Please upgrade your browser to IE 9 or greater
Your browser is out of date. It has known security flaws and may not display all features of this and other websites. Learn how to update your browser