Queen Rania Urges Businesspeople, Citizens to Take Active Role in Developing Their Societies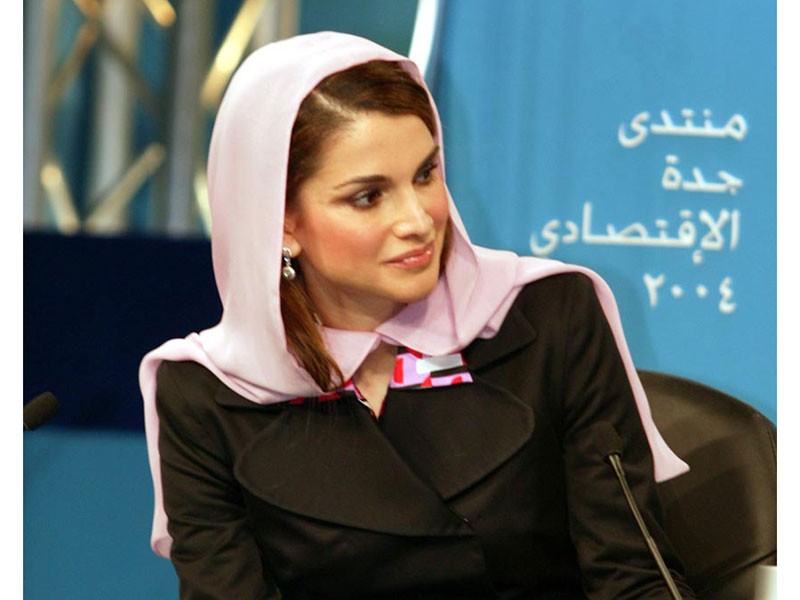 (Office of Her Majesty, Press Department - Jeddah) Her Majesty Queen Rania Al-Abdullah said despite human and natural resources, the region's progress was too often constrained in outmoded barriers, and called on society to take a participatory approach to ensure a better life for all.
Addressing the second day of the Jeddah Economic Forum (JEF) – widely recognized as the premier business gathering of the Middle East, Queen Rania underlined: "If we want to overcome our difficulties, we must accept our responsibilities….. I believe our people can shape our fate… but first, we all must participate."
Queen Rania said "for whatever reason, instead of a culture of participation, we have bred a culture of expectation. We've forgotten that the helping hand we need is at the end of our own arm. Instead, too often, we wait for leaders, governments, or even outsiders to set the agenda."
She said this passive approach is inconsistent with the proud history of our people and faith as the golden age of Muslim civilization was marked by a vibrant spirit of inquiry and an empowering expansion of knowledge. "If we can recapture those values, the Arab World can reclaim its destiny – tearing down the walls of apathy that keep advancement out of reach," she added.
In its fourth year, JEF reflects the challenges facing businesses in the Middle East and the impact of global events on the region. For the first time, the forum included sessions dedicated to issues of special interest to businesswomen.
High profile regional and global personalities attending and addressing the sessions include former US President Bill Clinton, Lebanese Prime Minister Rafik Hariri, Turkish Prime Minister Recep Tayyip Erdogan, former Malaysian Prime Minister Mahathir Mohammed, and former Mexican President Ernesto Zedillo.
Queen Rania, a member of the board of the World Economic Forum, addressed the business gathering saying the self-motivation and can-do spirit that characterizes business leaders can be a source of inspiration for society as a whole, so our region can reach beyond the limits of what is to what could be.
"As you talk about change, you must extend your conversation – beyond yourselves, beyond government officials -- to include the public throughout the Middle East. Our fellow citizens are the shareholders in the future we hope to build… and we need their informed engagement, constructive criticism and strong support," she said.
Underlining the importance of well functioning democracy that listens to people's concerns, empowers them with information to see problems and solutions clearly, Queen Rania stressed the real work is in convincing the wider public of the merits of change, adding if business leaders can help deliver some sort of grassroots consensus on market reforms, it will heighten the chance that such measures can be sustained long enough to bear fruit.
The Queen urged the gathering to measure their business strength and success not only by their profit margin, but by the power of persuasion… and to channel that power not only upwards, but throughout society.
"I believe there are grounds for optimism and hope in all our countries. Currents of change and civic involvement are flowing through our region, illuminating the path to hope and prosperity," Queen Rania said.
Following her speech, Queen Rania underlined to participants at the session the importance of enabling civil society institutions to have an active role in sustainable development. Participants discussed success stories from the Middle East and Asia where economic growth had helped solve chronic economic problems.
Queen Rania said the media campaign, undertaken by the Arab Women's Summit which Her Majesty heads, will be launched soon with the aim of changing stereotypes surrounding Arab women, thus allowing for more freedom to develop and prosper. She added the close-knit family unit, one of the characteristics of Arab societies, was a cornerstone that needed to be further supported and strengthened.
The three-day JEF, held under the theme "Achieving Accelarated Growth" had three different sessions with business people, decision-makers and academics tapping the local, regional and international scenes.
Previous JEF forums have hosted German Chancellor Helmut Kohl, former French President Valery Giscard D'Estang, former British Prime Minister John Major, and former US President George Bush senior.
Featured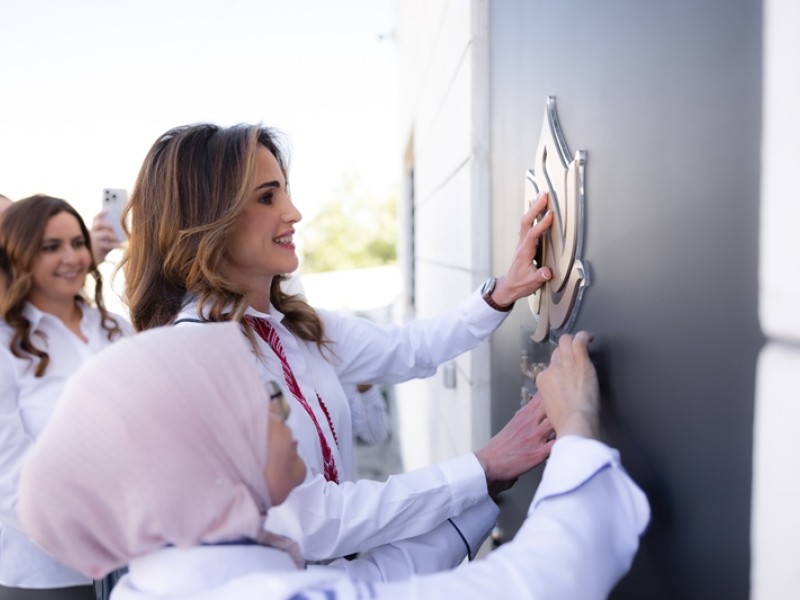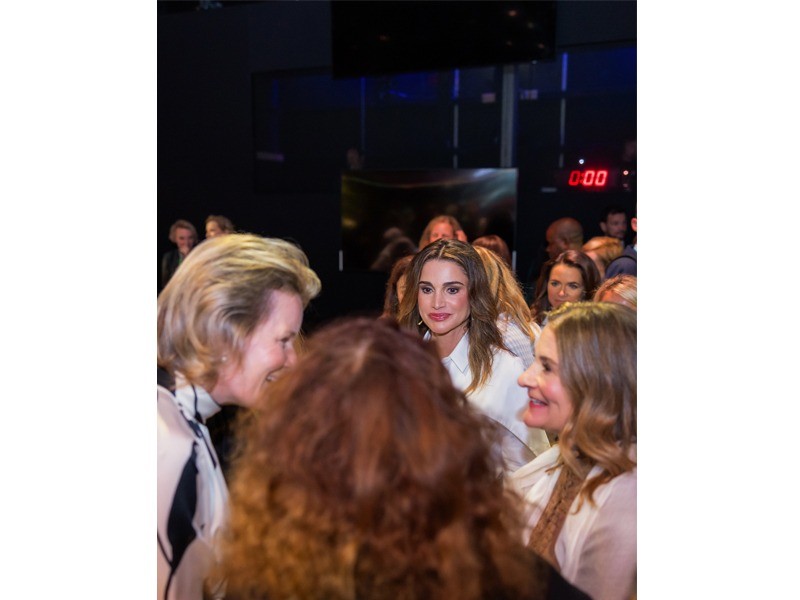 Queen Rania's official website
This website does not support old browsers. To view this website, Please upgrade your browser to IE 9 or greater
Your browser is out of date. It has known security flaws and may not display all features of this and other websites. Learn how to update your browser