Queen Rania Delivers Fifth Jordanian Planeload of Humanitarian Aid to Bam and Calls for Providing Long-term Assistance to Survivors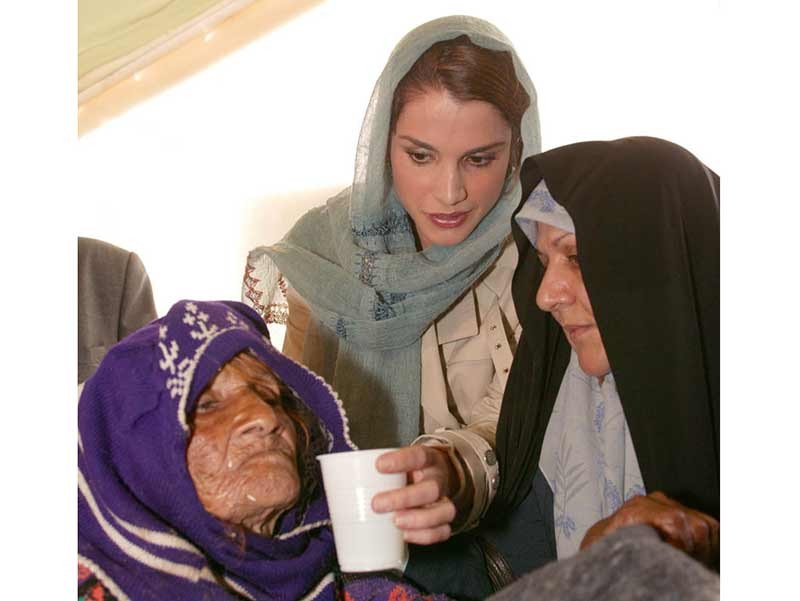 (Office of Her Majesty, Press Department - Bam) Her Majesty Queen Rania Al-Abdullah visited the Iranian city of Bam taking a first hand look at the devastation of the ancient city which was nearly flattened as a result of the December 26 earthquake, claiming the lives of at least 30,000 people and leaving over 35,000 injured.
A C-130 Jordanian military plane, accompanied Queen Rania, carrying further relief including medical supplies, tents, blankets and heaters for thousands of people left homeless in the freezing temperatures.
Queen Rania, who was accompanied by Prince Rashed bin Al-Hassan, President of the Jordan Hashemite Charity Organization, told reporters as she was touring the Jordanian army field hospital in Bam "this human crisis does not recognize politics or boundaries. There has been great devastation, and when I talk to people I hear of how they have lost a great number of their relatives."
Queen Rania inspected services of the Jordanian army field hospital deployed under the directives of His Majesty King Abdullah, to provide round-the-clock medical care to the injured with two operation rooms, anesthesiologists, a laboratory, a blood bank, an X-ray section, an intensive care unit, a generator and water distillation units.
Hospital Director Mohammad Tarawneh said that in the past week hospital conducted all kinds of surgeries, and provided orthopedic and pediatric services to over 4,000 residents, and treated 800 cases daily.
It was the fifth planeload of relief supplies from Jordan, which was among the first group of countries that rushed to aid the quake-stricken area, setting up a military hospital in the devastated ancient city.
"We try to help our brothers in Iran as much as we can", said Queen Rania. But, she added, "there should be a long-term presence to rebuild the lives and homes of these people," she said. "Inshallah (God willing), there should be a long-term presence of NGOs". Q
ueen Rania's visit comes amid Jordan's and the international community's efforts to help victims of the earthquake, measuring 6.3 on the Richter scale which devastated 75% of the ancient city including most of the ancient 2000 year-old-citadel of Arg-e-Bam – one of UNESCO's World Heritage Sites.
Queen Rania visited the camps of the Federation of the Red Cross and Red Crescent Hospital and spent time with survivors receiving treatment including the 97-year old Shahr-Banou Mazandarani who was rescued after eight days beneath the rubble.
The Queen also visited the ancient citadel and talked to survivors of the predawn earthquake, leveling houses of the mud-brick city that historically dates back to the Sassanian period (224-637 AD) and prospered as a commercial and trading center on the famous Silk Road.
Since the earthquake struck nearly 12 days ago, Jordan sent four planeloads of essential humanitarian supplies such as tents, blankets, medicine and basic food items dispatched by the Jordan Hashemite Charity Organization. A rescue team from the Civil Defense Department also joined thousands searching for survivors in the rubble of the Iranian town devastated by the earthquake, which killed at least 10,000 children.
The Iranian government and the Iranian Red Crescent Society (IRCS) have appealed to the international community for an immediate assistance to aid the thousands of families affected by the natural disaster.
A barrage of emergency responses from global communities and humanitarian organizations were made following the disaster, including a $12 million appeal by the International Federation of the Red Cross and Red Crescent Societies (IFRC). IFRC have already dispatched 20,000 family tents, 200,000 blankets, 40,000 kitchen sets, 400,000 water purification tablets, 30 generators, 20,000 heaters and 100,000 liters of kerosene.
Additional supplies are to be determined by the needs-assessment coordinating mission in Tehran and the Iranian Red Crescent Society. The ICRC also dispatched a plane with 38 tons of aid from Amman as well as over 30 truckloads of heaters, blankets, tents and food parcels.

Featured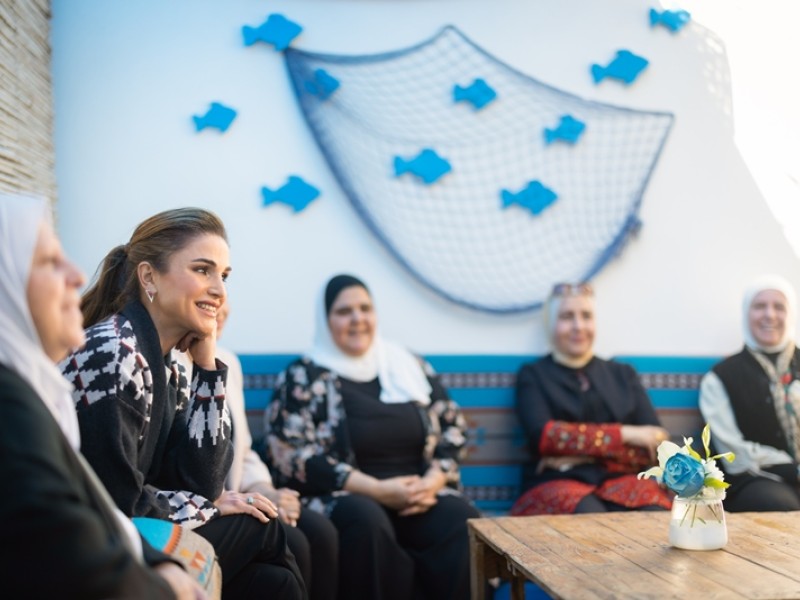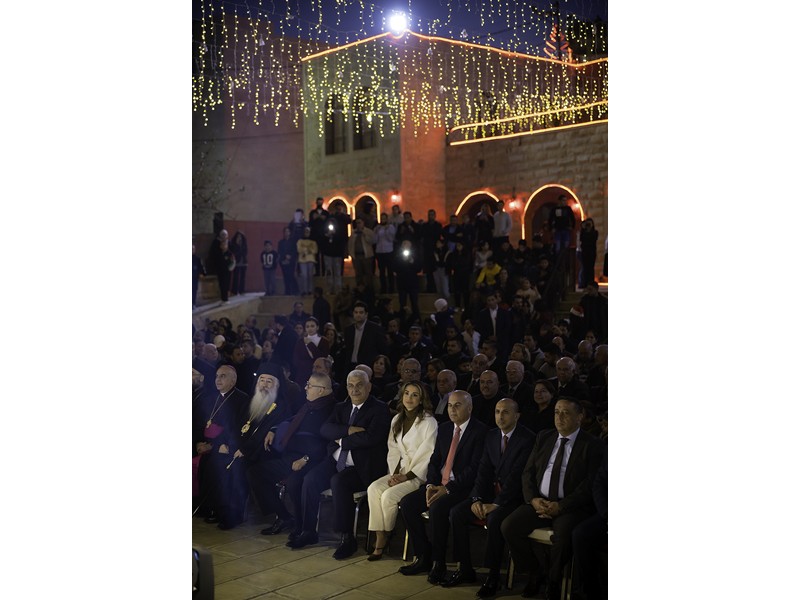 Queen Rania's official website
This website does not support old browsers. To view this website, Please upgrade your browser to IE 9 or greater
Your browser is out of date. It has known security flaws and may not display all features of this and other websites. Learn how to update your browser