Queen Rania, Gordon Brown, Kevin Rudd Commit to Eradicate Illiteracy and Provide Universal Primary Schooling by 2015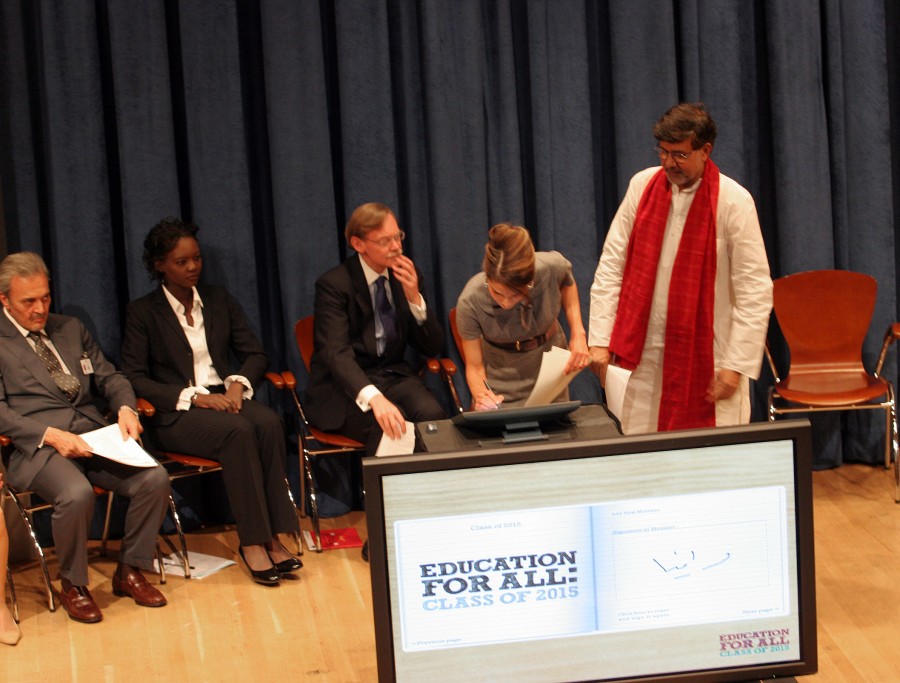 (Office of Her Majesty, Press Department - New York) Her Majesty Queen Rania Al Abdullah joined the Prime Ministers Gordon Brown, of the UK, and Kevin Rudd, of Australia, as well as other global leaders at the "Class of 2015: Education For All" pledging summit, in New York, Thursday to urge world leaders to refocus their commitments for universal access to primary education. At the event, a coalition of governments, charities and U.N. agencies pledged $4.5 billion to support efforts to get all the world's children in school by 2015.
"I am here to sign this statement on Education for All [because] education is a right, girls count, and schools don't just build lives, they save them," said Queen Rania in her remarks to the high profile audience who also included President of the Global Campaign for Education Kailash Satyarthi, World Bank chief Robert Zoellick, French Secretary of State for Human Rights Rama Yade, Saudi Arabia's Prince Saud, and rock stars and humanitarians Bono and Bob Geldof.
Queen Rania, who focused particularly on girls' access to education, spoke passionately about the effect an education can have in reversing the cycle of poverty and dependence around the world. "A girl who has been to school will become a woman who spends more on education and medicine for her children. A girl who has been to school will become a woman who works harder for better schools, cleaner hospitals and safer streets. A girl who has been to school will become a woman who improves her country and watches her children follow in her footsteps. A girl who has been to school grows up with self-confidence, and becomes a woman who gives back with self-respect," she said.
In 2000, the United Nations adopted eight goals to be met by all the world's countries by 2015. They include eradicating extreme poverty and hunger, achieving universal primary education, promoting gender equality, reducing child mortality, improving maternal health, combating diseases such as HIV/AIDS, ensuring environmental sustainability and creating global partnerships for development.
The goal of universal primary education was first promised as a fundamental right in 1948 in the Universal Declaration of Human Rights, one of the U.N.'s core documents, but Queen Rania noted that "millions of adults live this reality – 774 million, all illiterate, most of them women. Millions of children will join them – 75 million, none with a day's schooling, most of them girls."
"This needless tragedy casts a shadow over us all. Educating these young people would dispel the darkness; educating these girls would light up lives all around the world," she reminded them.
"Our deadline of 2015 is feasible… it is also indispensable and non-negotiable. It is a test we cannot afford to fail," said the Queen, who was in New York to highlight the importance of universal access to quality education during the opening week of the United Nations' General Assembly and the MDG summit launched by Ban ki-Moon to rally for MDG support.
To Review a part of Queen Rania's remarks please visit:
http://www.youtube.com/watch?v=SdLIqlK2Tls
Featured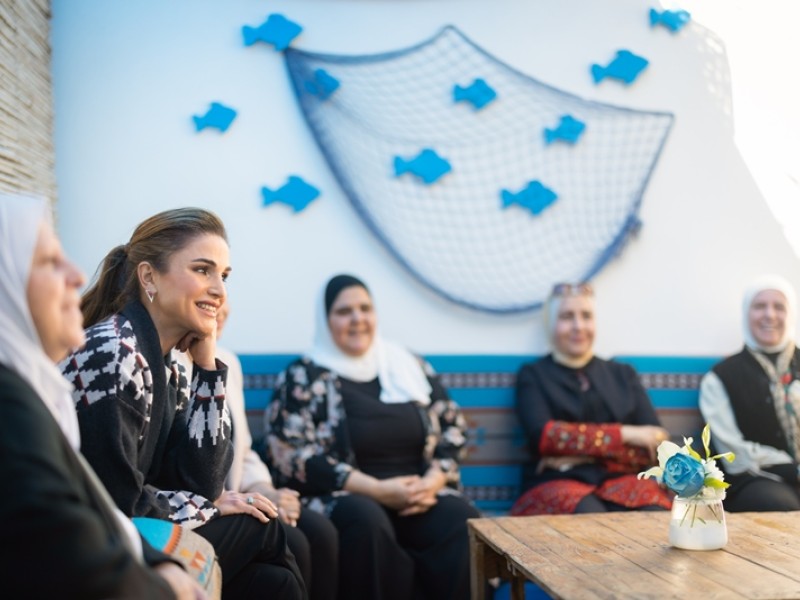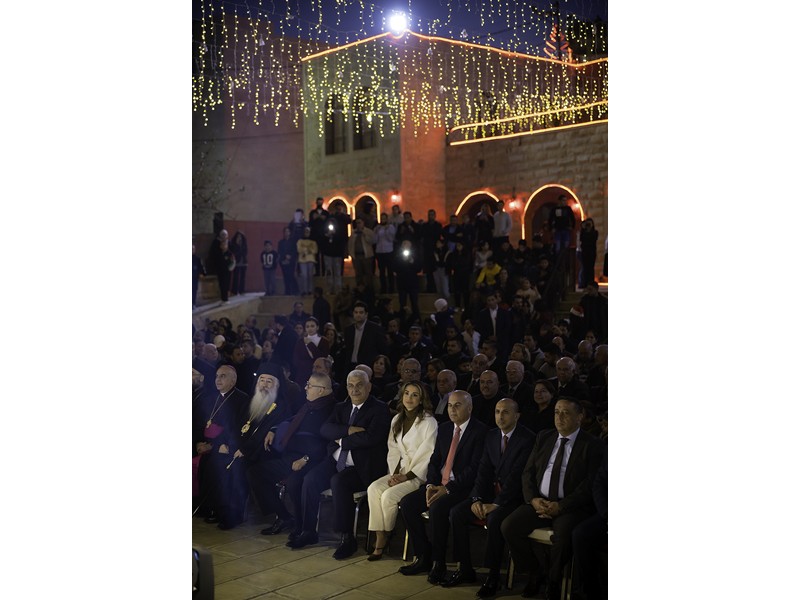 Queen Rania's official website
This website does not support old browsers. To view this website, Please upgrade your browser to IE 9 or greater
Your browser is out of date. It has known security flaws and may not display all features of this and other websites. Learn how to update your browser