Queen Rania Attends Arab Women's Organization (AWO) Conference in Abu Dhabi
(Jordan Times, Press Department - Abu Dhabi) Her Majesty Queen Rania on Tuesday emphasized that the resolve for change is the foundation of women's empowerment.
"Who is on the top is capable of combining vision and the will for change and we are on the top and it is our responsibility to extend our hands to every single woman to show her limitless horizons," the Queen said at the inaugural session of the Arab Women's Organization (AWO) conference in Abu Dhabi.
Arab first ladies as well as women ministers, parliamentarians and business leaders are attending the conference, held under the patronage of Her Highness Sheikha Fatima Bint Mubarak, chairperson of the UAE General Women's Union and president of the AWO.
The conference, which seeks to highlight the role of Arab women in political, social and economic fields and their impact on society, is held under the theme, "Women and Human Security: An Arab and International Perspective".
Stressing her continued support for efforts to enhance the role of Arab women in different fields, the Queen said: "I, like you, will not stop supporting and taking the initiative to realize that goal, not only in Jordan but in the Arab world.
"We do not live in isolation from each other as traditions, borders and identities make our challenges common, our fears similar and our needs interrelated… and our human security is a responsibility that we all should shoulder," the Queen told the attendees.
"Big changes usually start with a small step of educating and enlightening the mind, to change the way of thinking or alter concepts to clarify rights and duties and enhance solidarity and equality."
Queen Rania said the features of the Arab world have changed a lot over the past eight years, and especially since the establishment of the AWO in March 2003.
"As one Arab world, we have become more, educated, achieved more, and are more determined to advance and make strides towards having an active and interacting Arab community," she noted.
"Yes, this is a meeting for the Arab Women's Organization, but a woman's is an inseparable part of her community, a community that was accustomed in the past to women being the last to eat, the last to learn and the last to choose," the Queen pointed out.
"Since 2002 we have been working hard to give our women their civil, political, economic, social and cultural rights - most importantly, education and awareness. We want the next generation to be more aware of their rights and duties, and there is no more effective tool than education to raise awareness… and improve the situation of women."
Queen Rania also reviewed the Kingdom's achievements in the field of education.
"We realised at an early stage the importance of education in meeting all our goals and years ago we started to make education the foundation from which all aspects of developments grow… Recently, we started working to carry out maintenance work on public schools in cooperation with the private sector to upgrade the level of education and offer a safe and healthy education environment. That initiative is called Madrasati (My School)… it made education a social responsibility."
Noting that Jordan has achieved much in social development, Her Majesty said the illiteracy rate has dropped to almost 8 per cent and "we will eradicate it completely by the year 2020".
She also cited the increase in women's representation in the legislative and executive authorities. "Our women are in the private and public sectors, in courts and the army and they have the legal choice to choose their own profession," the Queen added.
She also said the number of women in Arab parliaments had doubled over the past eight months, but noted that at this rate, "we need another 20 years to reach 30 per cent, as stipulated by the Beijing Conference."
"The road is long but we are moving towards our goals," she added.
Meanwhile, in her inaugural speech Sheikha Fatima stressed that human security issues are global issues and tackling them requires international cooperation.
"The issues related to human security are basically universal and are generally shared by all people wherever they are. It is important, therefore, to tackle them in a highly coordinated manner and through openness and a positive dialogue that takes into consideration cultural peculiarities and seeks to bridge differences."
A documentary on AWO achievements was screened at the opening session which included speeches by several Arab first ladies and heads of delegations.
Also on Tuesday, Queen Rania was briefed on architectural designs for "Masdar" city in Abu Dhabi, slated to be the first zero-carbon, zero-waste and car-free city.
Her Majesty toured an exhibition displaying the designs of the city, which will be created over 17 square kilometers close to the Abu Dhabi airport, and spoke with several officials and students at the science and technology institute affiliated to the city.
Featured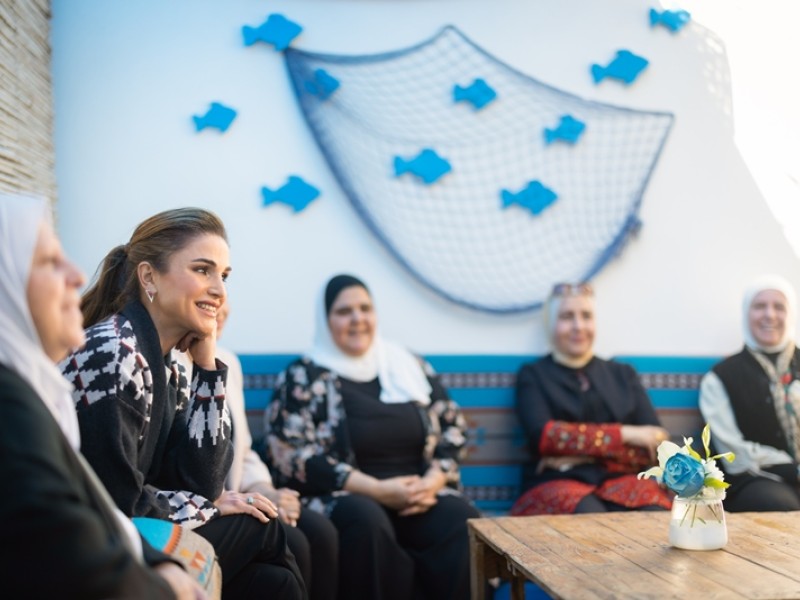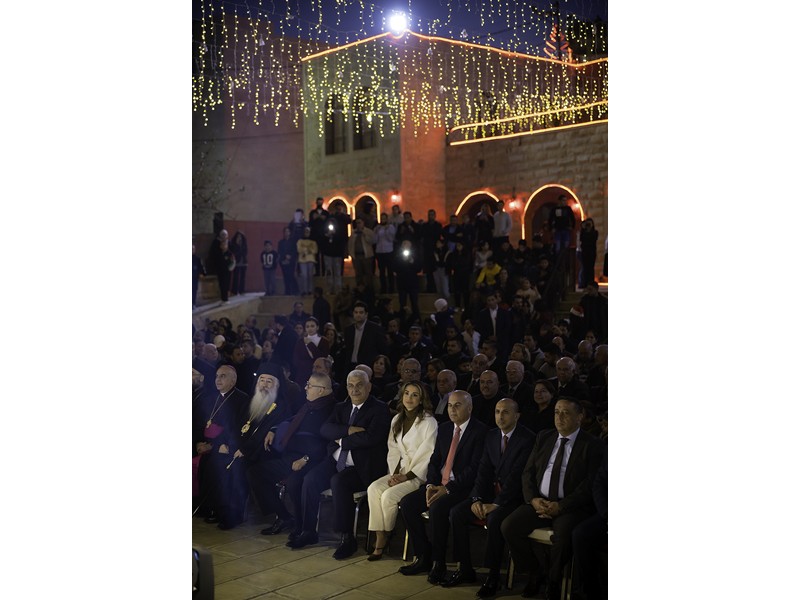 Queen Rania's official website
This website does not support old browsers. To view this website, Please upgrade your browser to IE 9 or greater
Your browser is out of date. It has known security flaws and may not display all features of this and other websites. Learn how to update your browser