Queen Rania hosts events of the Al-Hussein Environmental Campaign in Ruseifha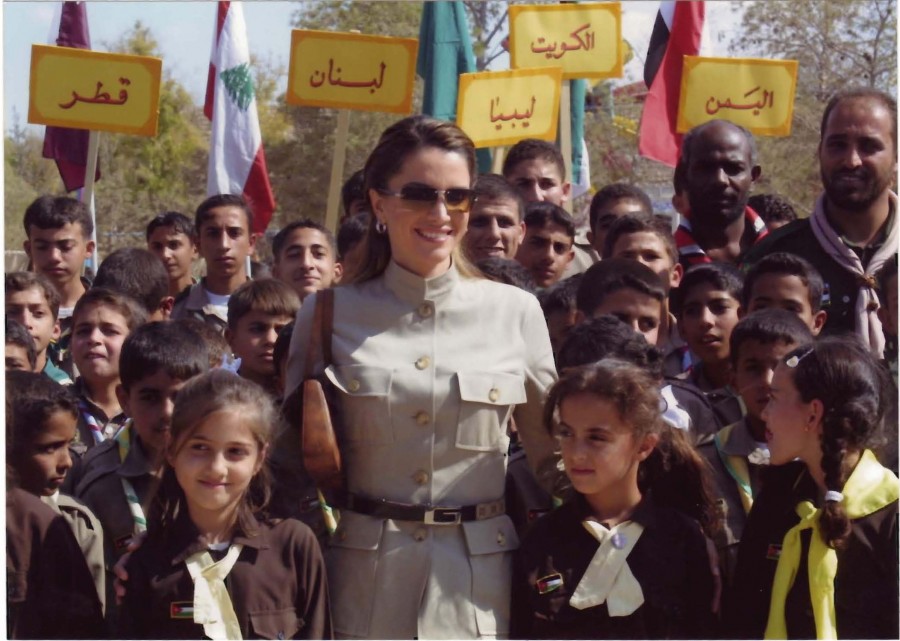 (Office of Her Majesty, Press Department - AMMAN) As part of her initiatives encouraging youth activities in Jordan, and in support of national efforts conserving the environment, Her Majesty Queen Rania Al-Abdullah participated in the second Arab 'Al-Hussein Environmental and Scouts Camp,' organized in Rusaifeh by the Jordanian Environment Society.
The 5-day camp, held in memory of His Majesty the late King Hussein, includes participants from 12 Arab countries: Syria, Lebanon, Qatar, the United Arab Emirates, Saudi Arabia, Libya, Bahrain, Palestine, Sudan, Kuwait, Yemen, and Jordan.
The camp aims to encourage the exchange of experiences and opinions regarding ways to conserve the environment, as well as to highlight the environmental challenges that affect health, the economy, the individual, and society.
The opening ceremony of the camp, which began with the reading of a verse from the Holy Qur'an in memory of the late King, included various cultural and awareness activities presented by the environmental clubs of schools in Rusaifeh, as well as the Jordanian Environment Society's Scouts Group.
During his remarks at the ceremony, the Governor of Zarqa, Abdullah Al-Sarhan, welcomed the Queen's participation in the event as part of the Hashemite leadership's overall efforts promoting the best interests of Jordan.
The Queen's participation, he added, highlights the importance of conserving the environment and ensures the active involvement of governmental institutions in protecting the earth, water, and air from pollution, desertification, deforestation, and soil erosion.
Also speaking Monday, and representing all the participating delegations, was the head of the Lebanese delegation Khalil Jaghar who expressed the participants' interest in forming a new Arab partnership based on the overall allegiance to one's nation and a sense of Arab belonging.
At the end of Monday's ceremony, which was attended by the Minister of Municipal, Rural, and Environmental Affairs as well as several high-ranking officials from the Gorvernorate, Queen Rania was presented with a report prepared by the Jordanian Environment Society, which details the environmental situation in the city of Rusaifeh.
Following the ceremony, the Queen spoke with the participating delegations, discussing the role of youth in building the future of their country and tackling the challenges of this century.

Featured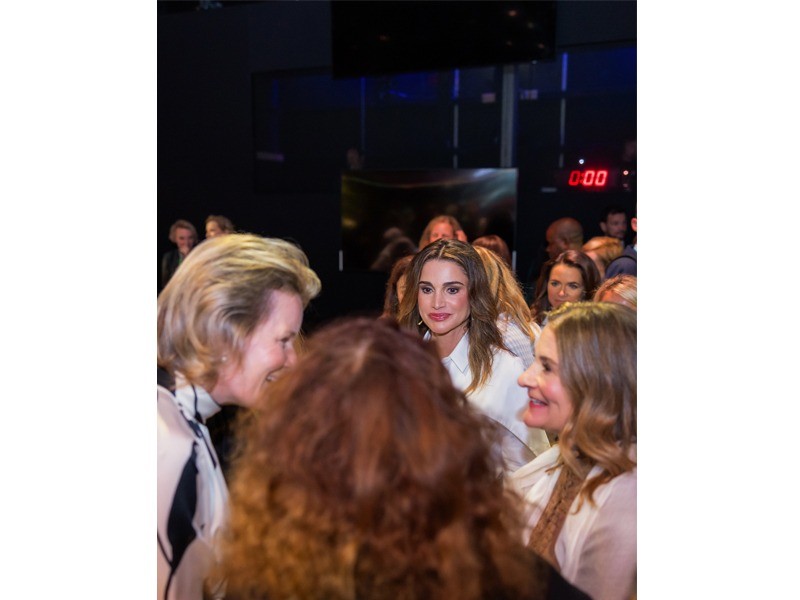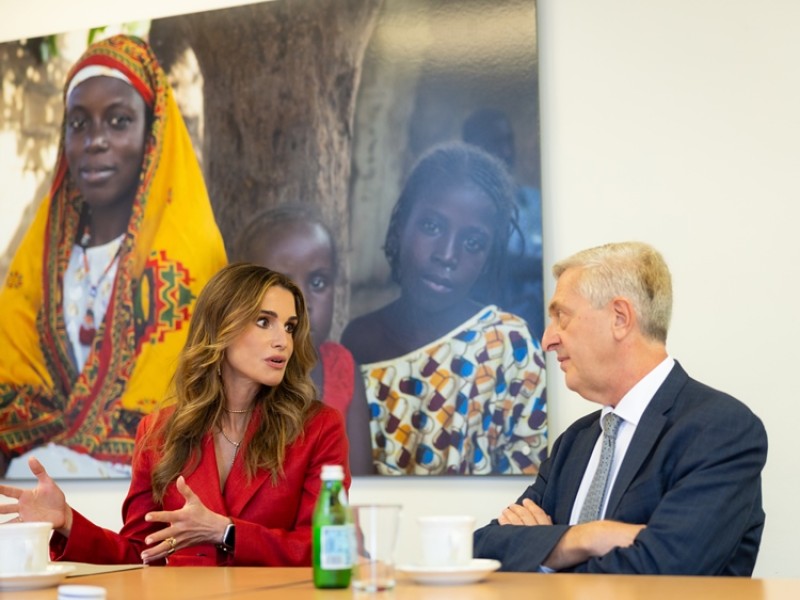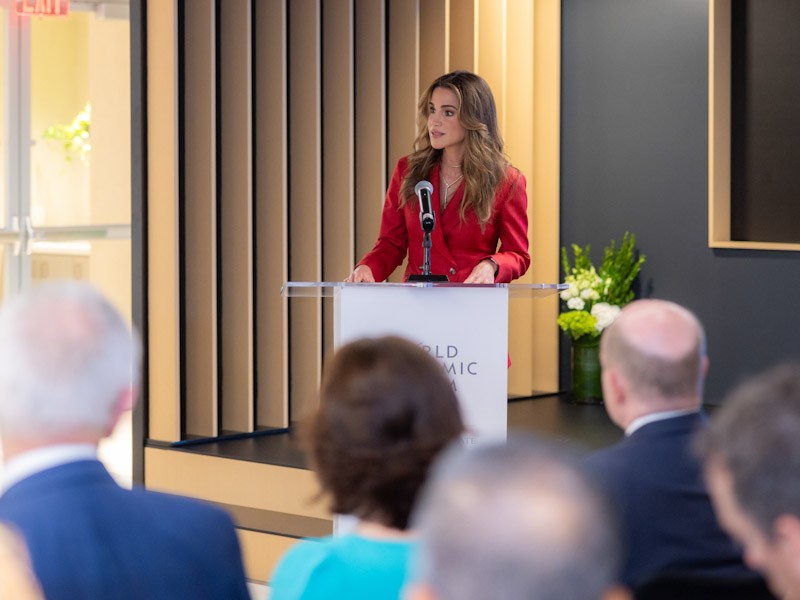 Queen Rania's official website
This website does not support old browsers. To view this website, Please upgrade your browser to IE 9 or greater
Your browser is out of date. It has known security flaws and may not display all features of this and other websites. Learn how to update your browser