Queen Rania urges officials to expedite Ajloun development plans
(Office of Her Majesty, Press Department - Amman) While Ajloun was snowed in after the blizzard that affected the Kingdom, Her Majesty Queen Rania called in at the Ministry of Tourism and Environment to discuss its future development plans.
Queen Rania was briefed by officials on the Urban Regeneration and Tourism Development Master Plan for Ajloun Governorate which seeks to make use of the landscape and agricultural resources of the area, capitalizing on its touristic, agricultural and environmental potential to achieve sustainable socio-economic development.
Describing Ajloun as an area which has unique qualities, Her Majesty stressed that the vision behind giving the area a special character required the concerted efforts of all parties involved, while making residents involved in the effort to be able to claim ownership of results in the future.
"We should move away from the traditional approach. The area has some spectacular qualities that give it a different flavor. But what it lacks is character. We need to enhance the fine qualities that define this area and project it locally as well as abroad," said Queen Rania.
Stressing the importance of promoting awareness of sustainable environmental practices, Queen Rania urged officials to expedite plans for zoning and branding the area, adding that "all stakeholders should be partners in the planning phase, so that all are accountable and own projects in the implementation phase and thereafter."
"Facilitating means to attract potential investors would be boosted especially if the area has a certain niche," Queen Rania said, adding that Ajloun can be the environmental capital of the Kingdom, providing specialty tourism, products and services, citing examples of creating health spas, organically grown produce, and even making it the regional destination for conferences on environment and eco-tourism.
Underlining that investments in enhancing Ajloun's tourism potential should be channelled toward making it appealing year-round, to the benefit of the local community, Queen Rania said the comprehensive approach to the development of the governorate should include all sectors -- tourism, agriculture, education and environment.
Minster of Tourism and Environment Dr. Alia Hatouq-Bouran briefed Queen Rania on the Ajloun Urban Regeneration and Tourism Development plan which is expected to be completed by year-end covering tourism-related investment opportunities, heritage conservation, urban improvement, protected zones and extending the zoning to protect the areas forestry.
The Ajloun Urban Regeneration and Tourism Development Master Plan, supported by the Ministry of Planning, the European Union and the World Bank, encompasses a broad strategy involving experts ranging from conservationists and architects, to socio-economists working in partnership with municipalities to ensure that investment and development projects are not unplanned, uncoordinated and uncontrolled.
Land use regulations, which include environmental protection measures, would ensure controlled urban development up to 2015. Similar plans were undertaken in Petra and Karak.
Bouran noted that while input from the tourism sector into the Kingdom's GDP had dropped from 11% to 8 % due to regional challenges, there are current positive indicators as the world picks up from the post-Sept. 11, 2001 slump in tourism and travel.
In July 2003, Queen Rania visited a number of projects in Ajloun including the Ajloun Nature Reserve where an eco-tourism project is under way and being carried out by the Jordan River Foundation and the Royal Society for the Conservation of Nature.
She also visited projects supported by the Ministry of Planning to help spur local farmers' productivity and market their goods, providing job opportunities for local residents within the scope of protecting the environment.
The Queen emphasized that investments in projects that target local community resources are essential to help improve citizens' livelihood while taking into account that various aspects of the process — particularly marketing — require the skill of specialized entities to ensure success at both national and, possibly, international level.
The Ministry of Tourism is looking into developing the area's potential with parks and other recreational facilities for visitors to landmark tourist spots, such as the Crusader era castle of Al Rabad, and Tel Mar Elias whose surrounding areas lacked services to visitors.
Featured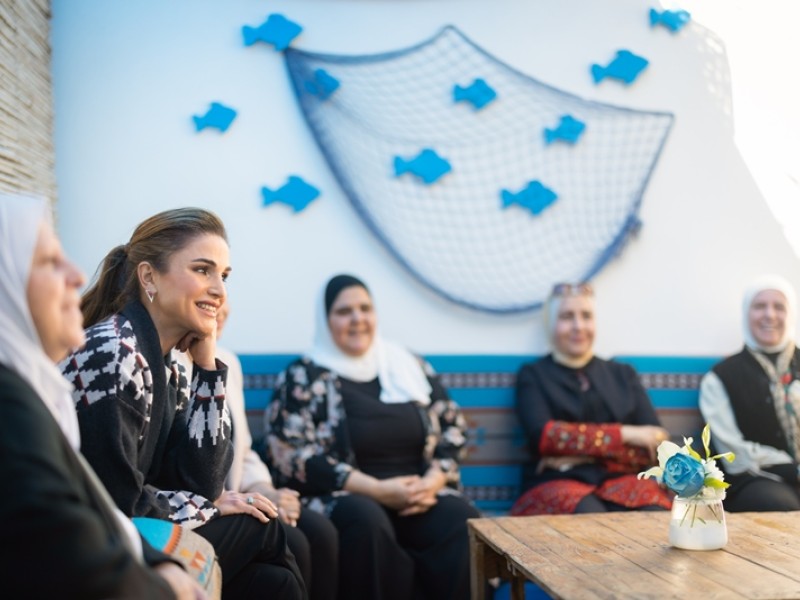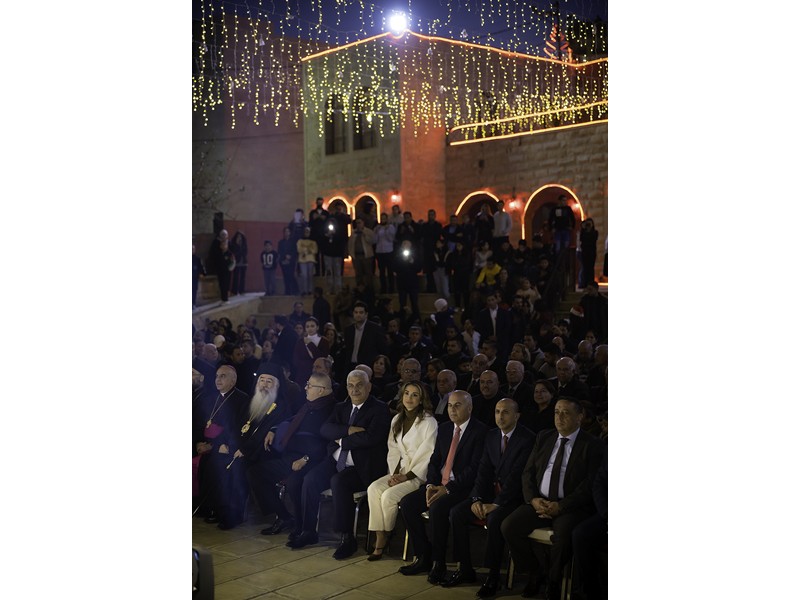 Queen Rania's official website
This website does not support old browsers. To view this website, Please upgrade your browser to IE 9 or greater
Your browser is out of date. It has known security flaws and may not display all features of this and other websites. Learn how to update your browser