Queen Rania Calls on Arab-Americans to Act as Active Agents of Cooperation Between Arab and Western Cultures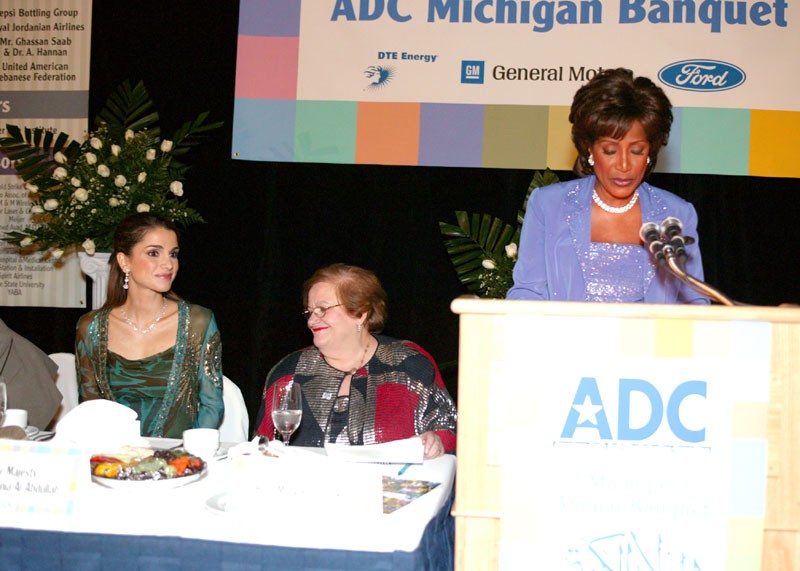 (Office of Her Majesty, Press Department - Dearborn) Her Majesty Queen Rania called on Arab-Americans to act "as active agents of cooperation" between Arab and Western cultures.
Queen Rania stressed that as the Arab world stands at a vital crossroads we need to find ways to channel emotions into constructive action "as the impetus for peace, democracy and human development has never been greater…and at the same time the price of failure has probably never been higher."
Queen Rania's remarks came in a keynote speech titled: "Partnership and Progress: Advancing Toward What Will Be" delivered in Dearborn, Michigan at the annual banquet of the American-Arab Anti-Discrimination Committee (ADC) - one of the largest grass-roots organizations advocating Arab-American rights.
Addressing over 1,500 guests from around the United States including Michigan Governor Jennifer Granholm and ADC National President and former Congresswoman Mary Rose Oakar, Queen Rania said: "We need to bring dignity and hope to the millions of people who lack both.
And we need to do so with the knowledge that we share a stake in one another's success." Praising the Arab-American community's spirit of solidarity and the bonds of common interest that have bridged historic divides, Queen Rania said "Just as you are transcending divisions to work as one community, imagine the potential if we all joined together to lift the hopes of humanity."
She stressed human connections are the threads that will stitch the fabric of peace and promise. "The more we can all reach out to one another – to advance common interests and address shared concerns -- the closer we will come to the future of hope we all seek for our children."
The Queen underlined that Jordan was firmly committed to close the hope gap forever noting "Just as Jordan has been at the crossroads of regional commerce for centuries, so today we are helping to point the way to regional peace." "What motivates us is not how far we've come, but how far we're determined to go.
We're investing in our people, teaching every child to speak English and use the Internet. This year, the UN praised Jordan as the Arab country that moved the farthest in educational reform."
Queen Rania said Jordan was working hard on deepening democracy, with elections last June, a growing family of NGOs that give voice to people's concerns, empowering women to reach their fullest potential and working hard to build a business culture based on excellence.
Describing Dearborn as a city unique which could be described as Midwestern and Middle Eastern, Queen Rania underlined it was a pioneer having the United States' first Center for Arab American Studies, at UM-Dearborn, the Arab American National Museum, and efforts to establish Detroit as the gateway to Middle East commerce and trade.
"From Iraq to the Palestinian-Israeli crisis… global terrorism to AIDS… sometimes it feels like each new day brings more challenges and fewer solutions.
While the past two years have brought new and difficult challenges, they have underscored your community's devotion to freedom and tolerance.
ADC has been at the vanguard in fighting discrimination and your educational outreach programs touch more people than ever before."
Queen Rania added: "You have merged the very best of your Arab heritage with the liberty, creativity and can-do spirit that shape America's soul. The result is a wonderful balance of tradition and innovation… of hearts that cherish family and faith, and minds that are open to change."
The Queen said there are so many ways we could widen the two-way bridge of collaboration citing the Free Trade Agreement between Jordan and the United States, working to establish an American University of Jordan, and ideas to create sister cities that can share the fruits of civic and cultural exchange, joint research linking scholars in worldwide webs of knowledge, academic exchanges and internship programs, professional women's networks and interfaith dialogues.
The ADC Michigan banquet paid special tribute to the late Professor Edward Said whom, Queen Rania called "a brilliant thinker, a champion of justice, and an eloquent and fearless voice for peace."
ADC, founded in 1980 by former U.S. Senator James Abourezk, is at the forefront in combating defamation and negative stereotyping of Arab Americans in the media and wherever else it is practiced by channeling efforts toward unified, and effective advocacy by promoting a more balanced U.S.
Middle East policy and serving as a reliable source for the news media and educators, promoting cultural events and participating in community activities.

Featured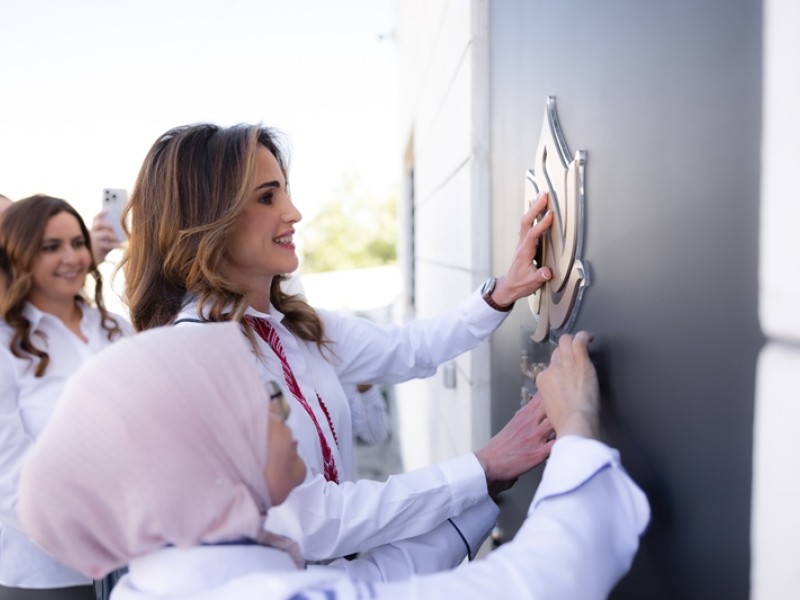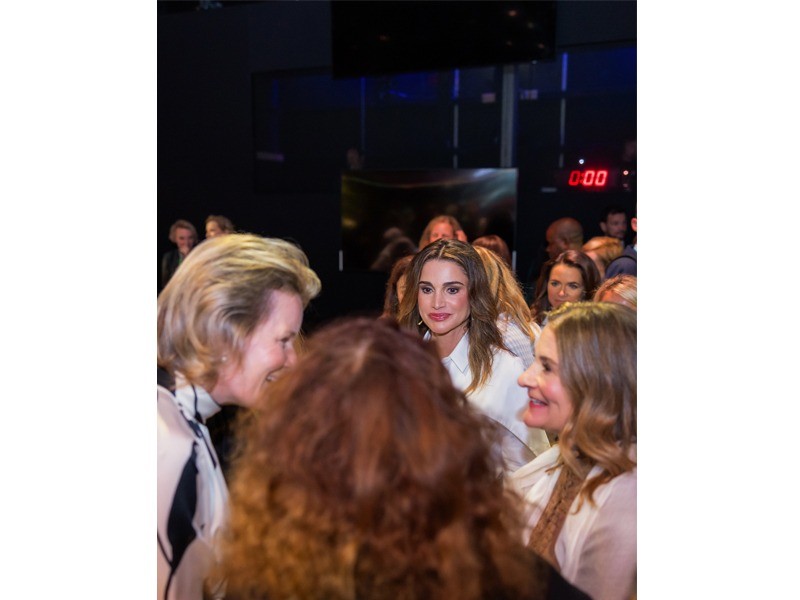 Queen Rania's official website
This website does not support old browsers. To view this website, Please upgrade your browser to IE 9 or greater
Your browser is out of date. It has known security flaws and may not display all features of this and other websites. Learn how to update your browser