Queen Rania Speaks at the Young Presidents' Organization (YPO) Global Leadership Conference in London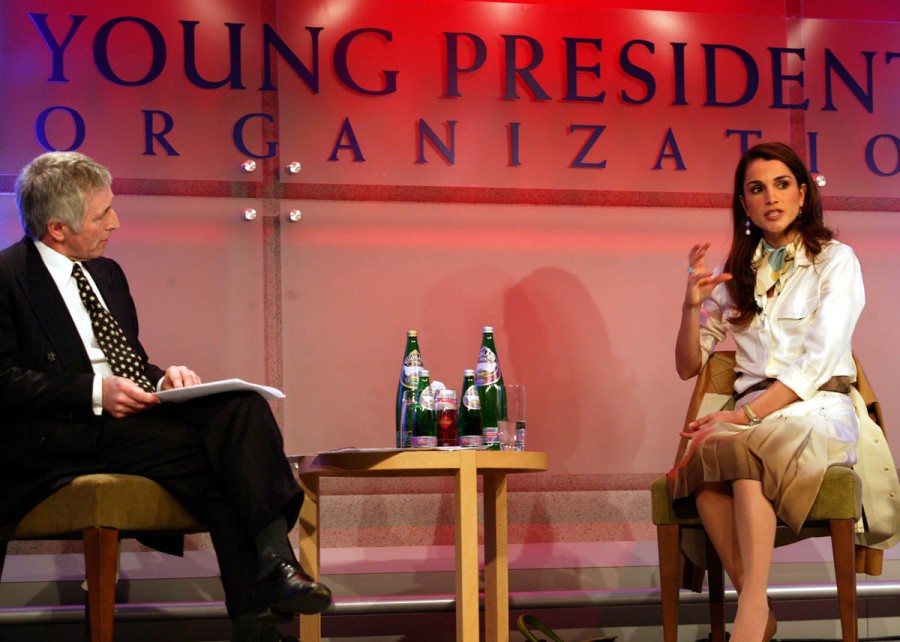 (Office of Her Majesty, Press Department - London) Her Majesty Queen Rania Al-Abdullah underlined that Jordan, as a dynamic country in the heart of a strategic region, is determined to achieve socio-economic development despite a difficult geopolitical situation that might slow, but not stop the process.
"In Jordan we measure our efforts not by how far we have come but by how far we're determined to go," Queen Rania told the Young Presidents' Organization (YPO) Global Leadership Conference in London, which brought together nearly 700 young business leaders and other invited guests.
With serious problems to address worldwide, Queen Rania said it would be easy to be discouraged, or fall prey to hopelessness, cynicism or apathy, but it was important to remember that each person can make a difference, adding "to the world, you may be just one person. But to one person, you may be the world."
Addressing the young business leaders, Queen Rania urged participants to be a force towards making a difference not only in their home communities but also as global citizens. "We must accept our responsibilities, but first, we all must participate," she said lauding the self-motivation and can-do spirit that characterizes business leaders.
Queen Rania described having access to a global platform to address issues as a privilege and responsibility which was "challenging and at the same time rewarding every day."
Held under the theme "Making a Difference", the conference brought together speakers talking about making a substantive contribution to the world from a variety of perspectives: business, politics, education, medicine, personal motivation, and leadership. S
peakers alongside Queen Rania included Former President of Ireland and UN High Commissioner for Human Rights Mary Robinson, CEO/Founder of CIDA City Campus in South Africa, Taddy Blecher, Children's human rights activist Craig Kielburger of Free the Children, Sir Ken Robinson and Nelson Mandela (by tape) who were interviewed individually by well known BBC personality Jonathan Dimbleby.
Queen Rania said Jordan's development efforts were based on the growth of a knowledge-based society noting "this is the wave of the 21st century - which Jordan must be ready to ride on its crest an not be left stranded on shore."
She noted that the Kingdom was undertaking an overall education reform program with computer literacy, English, critical thinking and leadership skills introduced in the curriculum.
Queen Rania said women were an untapped resource in the Arab World - a fact that should be reversed to achieve the growth levels we aspire through education, changing labor laws and encouraging and empowering women to participate in all walks of life and the development of society.
She said the political will towards furthering women's participation in Jordan was present as His Majesty King Abdullah believes that all sectors of society need to be involved to achieve the aspired development.
Queen Rania pointed out there were many misconceptions about Islam which is in fact a religion that grants women equal rights. "It's societal and cultural practices which reflect the conflicting perception," she added.
The Queen underlined the means to solving many issues would be made easier through convincing the wider public of the merits of change, adding that raising awareness, and changing mindsets about sensitive issues was needed to achieve grassroots consensus to meet the leadership's vision.
"When we launched a campaign to address the issue of child abuse, we were met by societal resistance because it was shameful to acknowledge that such a thing excised. By breaking the taboo, and moving ahead to address the problem honestly, I think we accomplished a lot," Queen Rania added.
Jordan's Family Protection Unit were winners of the 2003 UN Prize for Human Rights, for creating a model to address domestic violence issues in the region.
Asked about the issue of democracy, Queen Rania said that was a process the country was working on institionalizing through having active political parties, and civil society organizations which share global core values but create a Jordanian model.

Featured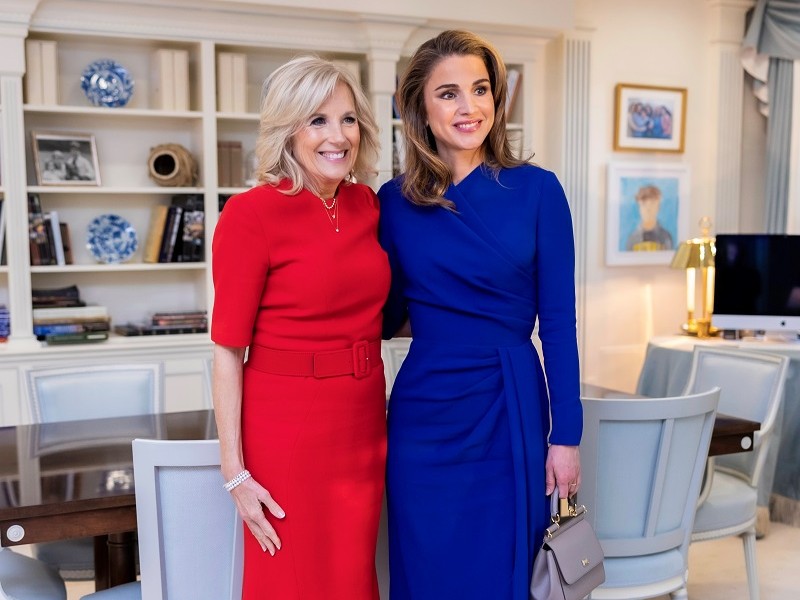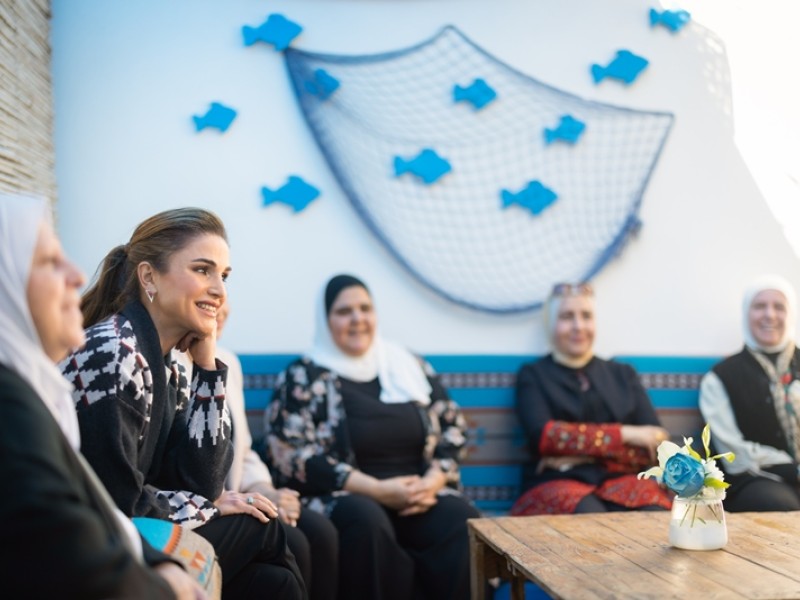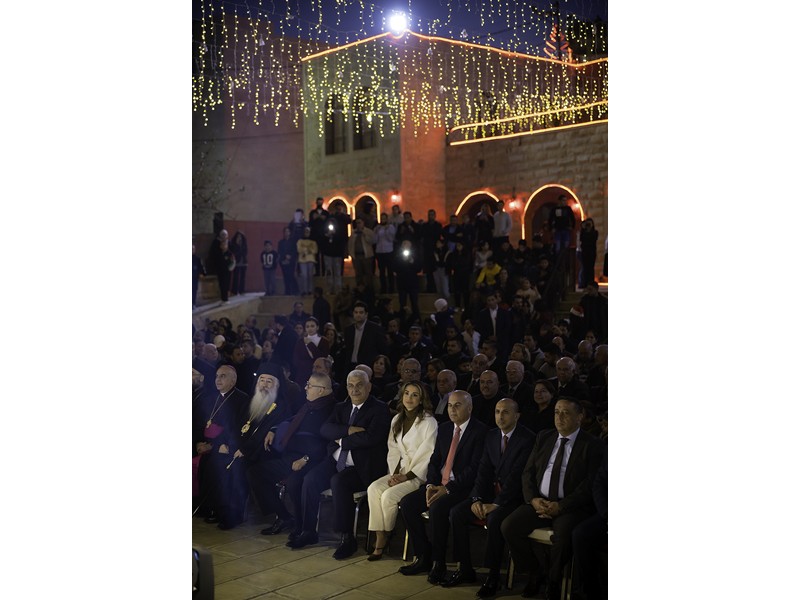 Queen Rania's official website
This website does not support old browsers. To view this website, Please upgrade your browser to IE 9 or greater
Your browser is out of date. It has known security flaws and may not display all features of this and other websites. Learn how to update your browser