Wednesday, October 13, 2010
Queen Rania launches logo design competition for new foundation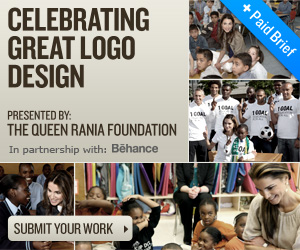 Queen Rania Launched today a crowd sourcing project for a logo design of Her Majesty's new Foundation, which will launch early next year.
The Queen Rania Foundation is a new organization launching early 2011 dedicated to making quality education for every child a global priority. The Queen Rania Foundation has joined the Behance network in searching for an inspiring and original logo that reflects the passions and ambitions of our work.
Through an online competition, we will celebrate you as some of the world's leading creative professionals while tapping into your talents and experience. Winners will be invited to take on Her Majesty Queen Rania as a client and produce the final design.
The design will become a universally recognized symbol, synonymous with the foundation's endeavours. The logo will be used on all official materials, such as letterhead, the website, and other forms of media.
If you are a designer and would like to participate please click here for more info