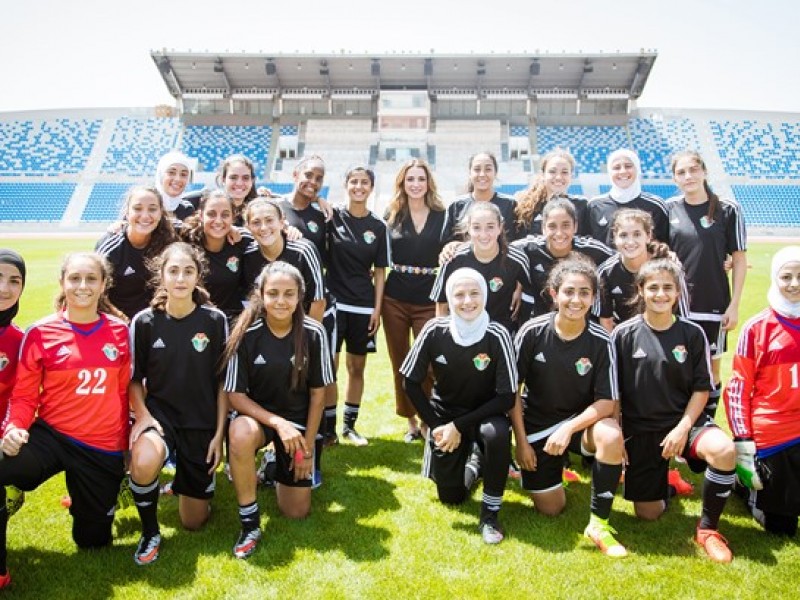 Her Majesty Queen Rania Al Abdullah met with female football players in the Under 17 Women's Natio...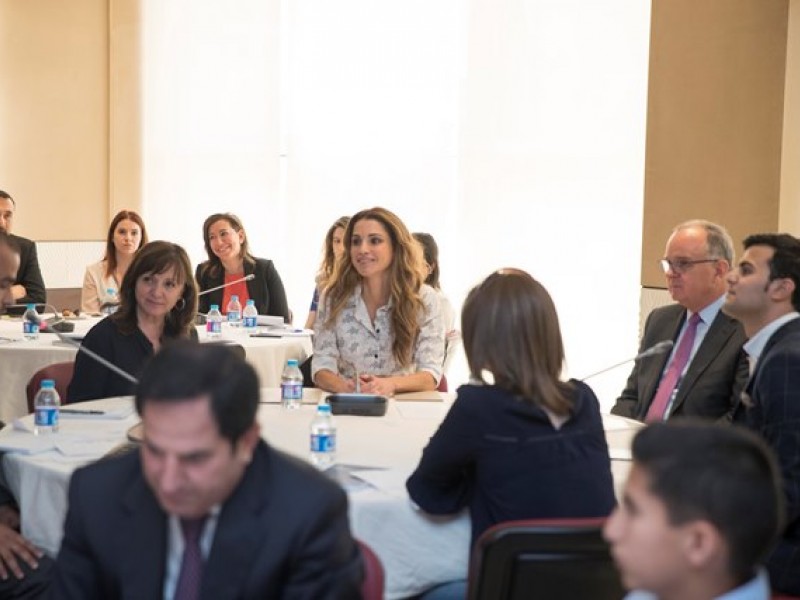 Her Majesty Queen Rania Al Abdullah on Wednesday, called for turning education reform into a natio...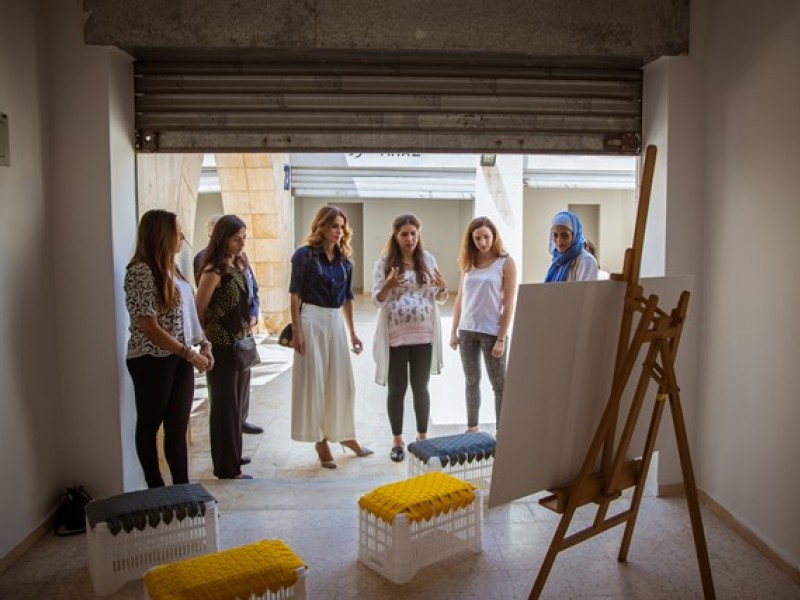 With only three weeks to go until the largest design event in Jordan's history kicks off, Her Majes...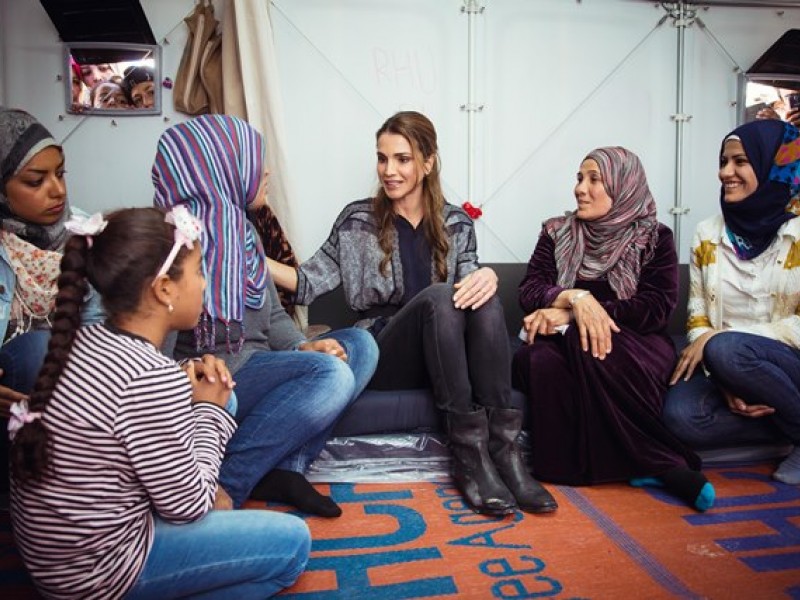 A father reduced to tears as he struggles to provide for his family that has been torn apart by war....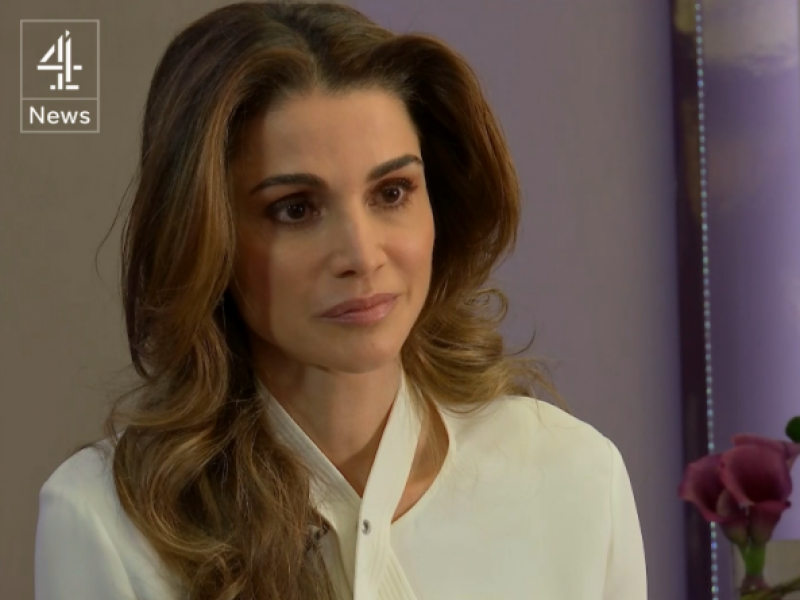 Queen Rania's Interview with Channel 4's Cathy Newman about the Syrain Refugee Crisis.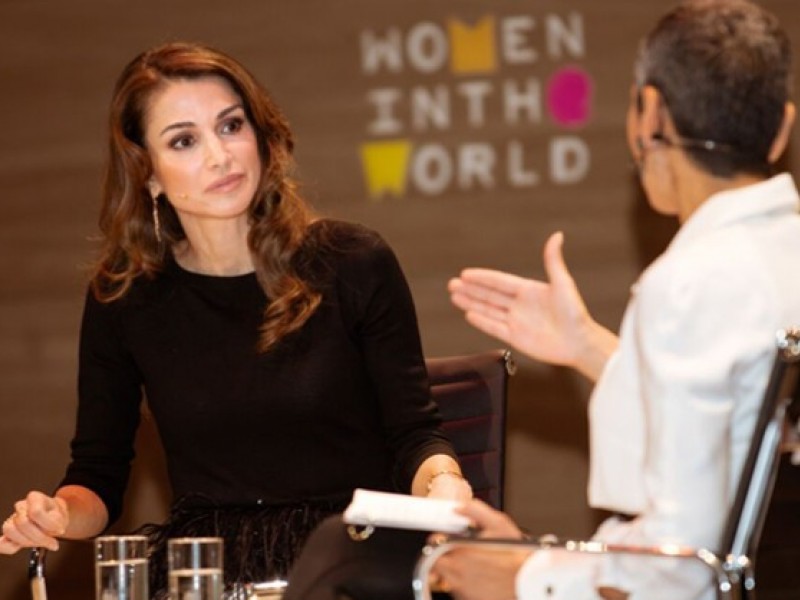 During her most recent visit to London, United Kingdom, Her Majesty Queen Rania Al Abdullah sat down...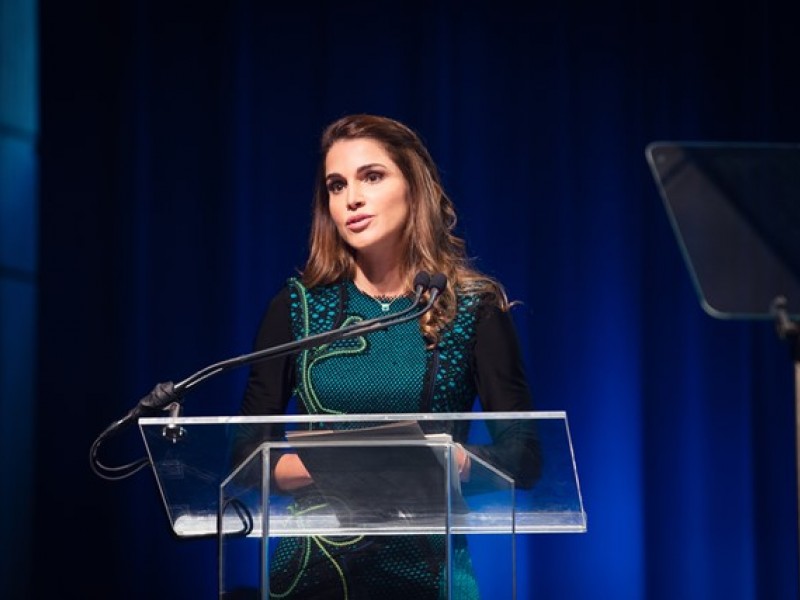 Thank you, Dr. Kim, for your warm words and for inviting me to join you, Secretary General Ban Ki Mo...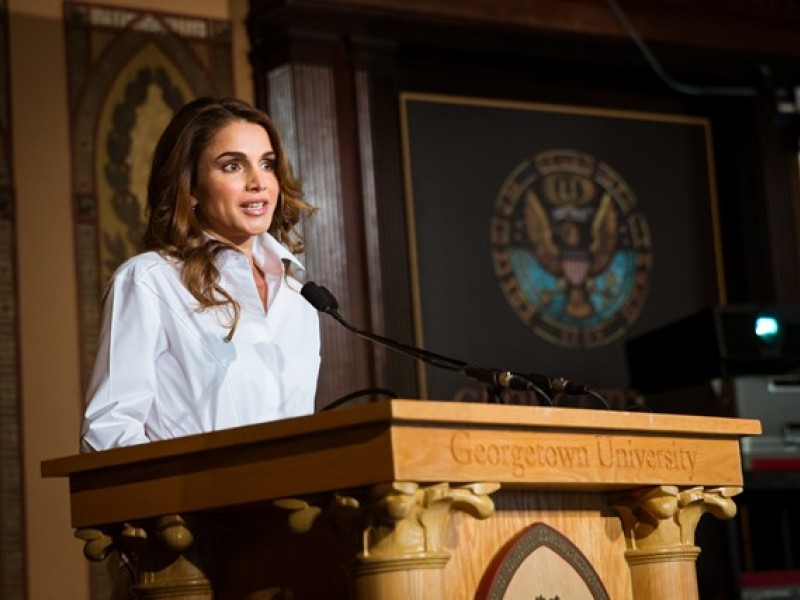 "Assalamu alaikum" Those words are how we greet one another in Arabic. They are words of acknowl...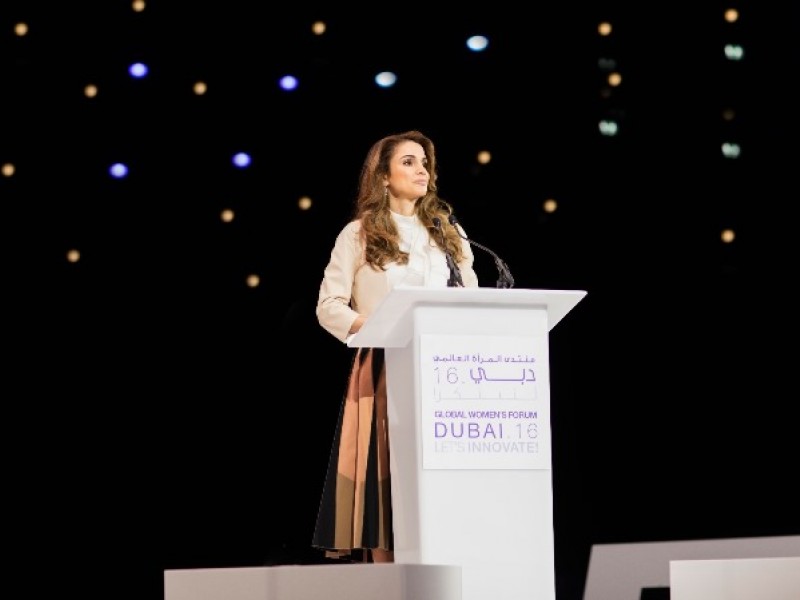 In the Name of God, the Almighty and Merciful Your Highnesses, distinguished guests, Peace, an...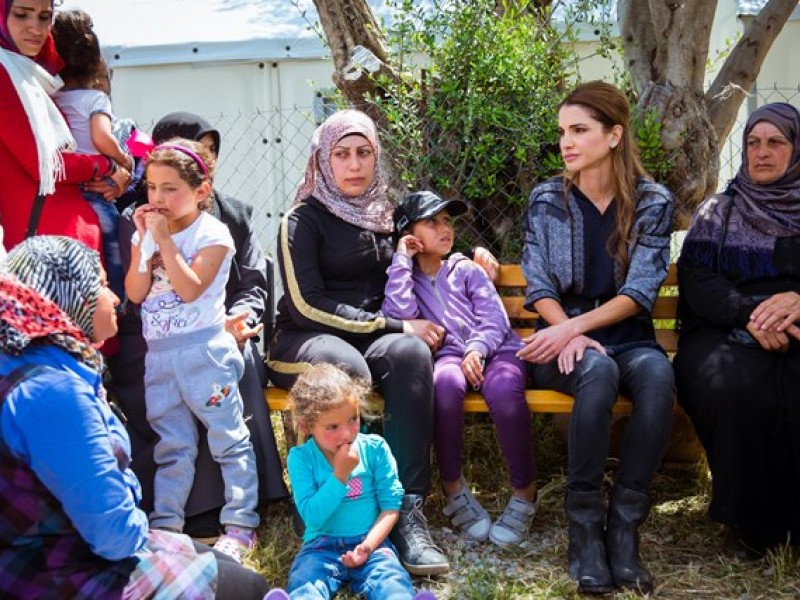 What's worse than being a refugee, forced to flee your home, your community, and your country; leave...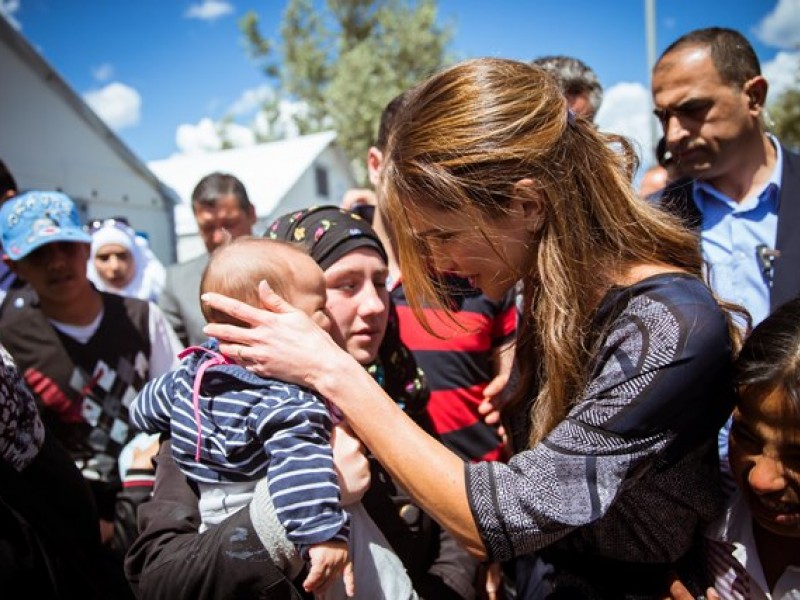 Imagine you are six years old, four feet tall and too young to truly know what's going on. Your chil...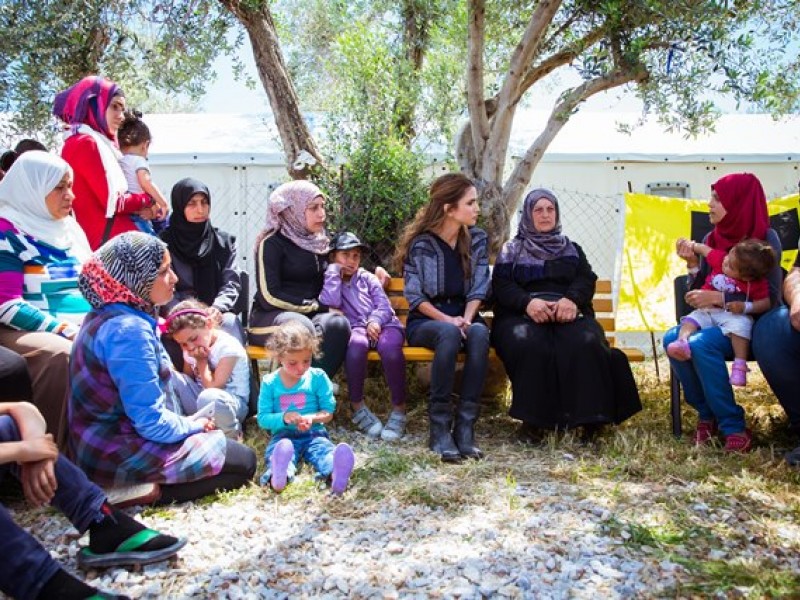 In his novel "Blindness," José Saramago asks us to imagine a world where one by one, people lose the...
Queen Rania of Jordan was moved to tears as she paid an emotional visit to the Kara Tepe refugee cam...
More than 300 migrants have been rescued from boats in the Mediterranean by the medical charity Méde...
Queen Rania of Jordan met refugees at a camp on the Greek island of Lesbos on Monday in a visit to h...

Queen Rania's official website
This website does not support old browsers. To view this website, Please upgrade your browser to IE 9 or greater
Your browser is out of date. It has known security flaws and may not display all features of this and other websites. Learn how to update your browser