Wednesday, August 18, 2010
His Majesty King Abdullah II and Queen Rania Al Abdullah attends the Royal Edinburgh Military Tattoo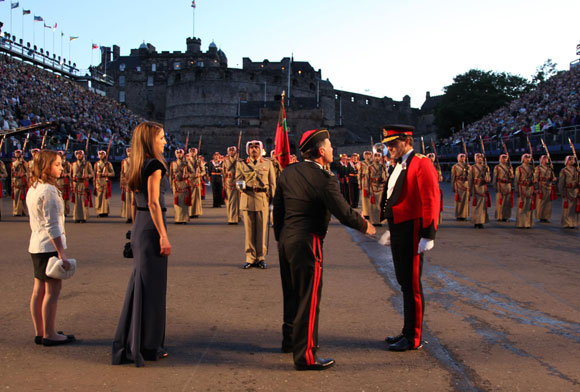 Edinburgh - His Majesty King Abdullah II and Queen Rania Al Abdullah attended the Royal Edinburgh Military Tattoo, on Wednesday the 18th of August, in Edinburgh Scotland.

King Abdullah is the guest of honour of the ceremony where a number of Jordanian army bands, and Circassian Royal Guards as well as a group of the Public Security Cavalry took part in the tattoo.
Jordanian military bands participated in the event for the first time in 1963.


The Tattoo, which runs for three weeks at the Edinburgh Castle's esplanade, is celebrating its diamond anniversary, having first been staged in 1950.