Queen Rania meets with the Microfinance Council board members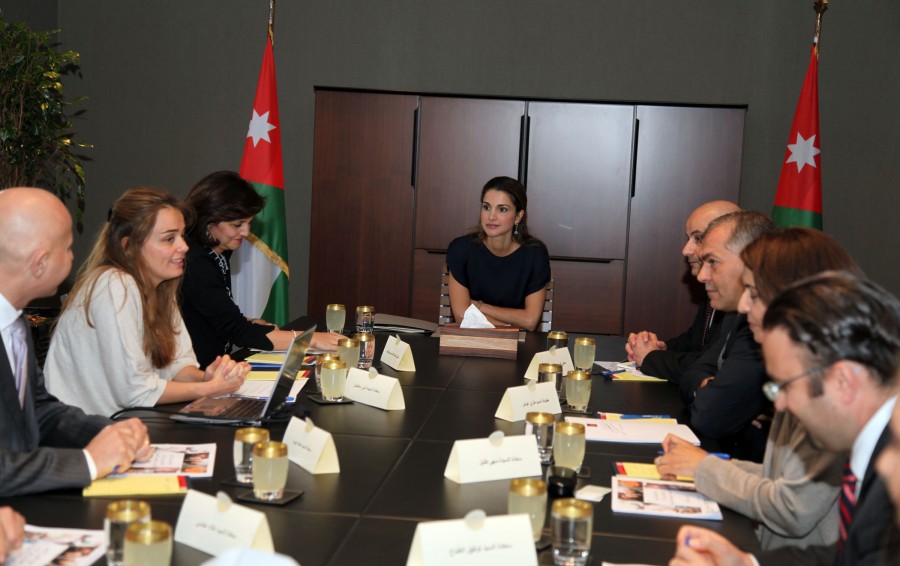 (Office of Her Majesty- Press Department- Amman) In line with Her Majesty's vision to support the Microfinance sector in Jordan, Queen Rania met, today, with board members of the Microfinance Council.
During the meeting, which was attended by HE Minister of Industry and Trade, Amer Al-Hadidi, and HE Minister of Social Development, Hala Latouf, Queen Rania emphasized the importance of drawing up new regulations to address different challenges faced by the microfinance institutions in Jordan, such as being registered under the Ministry of Social Development, rather than as non- profit organizations. The possibility of registering the institutions under the Central Bank was also discussed.
Members of the council also asserted the importance of exempting the microfinance institutions from the sales tax, as it prevents beneficiaries from making the most of their loans.
Her Majesty praised the council for its efforts to lift the lives of Jordanians, and support them financially. She also stressed the importance of preparing a media strategy that sheds light on success stories, so as to promote the services provided by the institutions.
Queen Rania also listened to a brief by the Minister of Industry and Trade, and the Minister of Social Development, about their cooperation with the microfinance institutions. They also explained that the Ministries plan to form a committee to address the challenges related to the microfinance sector.
Also during the meeting, Muna Sukhtian, Board Member of the Microfund for Women, gave a detailed presentation about the microfinance industry in Jordan, as well as a brief about the Microfinance Council, created in 2008, to spread awareness on microfinance and help resolve challenges related to the sector.
Members of the Microfinance Council include: Microfund for Women, the Cairo Amman Bank, National Microfinance Bank, FINCA, Tamweelcom, and MEMCo.
Muna Sukhtian also explained that Jordan is ranked fourth in microfinance in the Middle East, as it has given, up till 2009, more than 565,000 loans dispersed for a total amount of JD 280 million.
Also attending the event today were: Tarik Awad, Chairman of the National Microfinance Bank, Tawfiq Tabbaa, Board Member of the Microfund for Women, Gayath Sukhtian, Chairman of the Microfund for Women and the Microfinance Council, Suha Tleel, Board Member of MEMCo, Ala'a Abbassi, Legal Council of FINCA, and Imad Ayyoub, Chairman of Tamweelcom.

Featured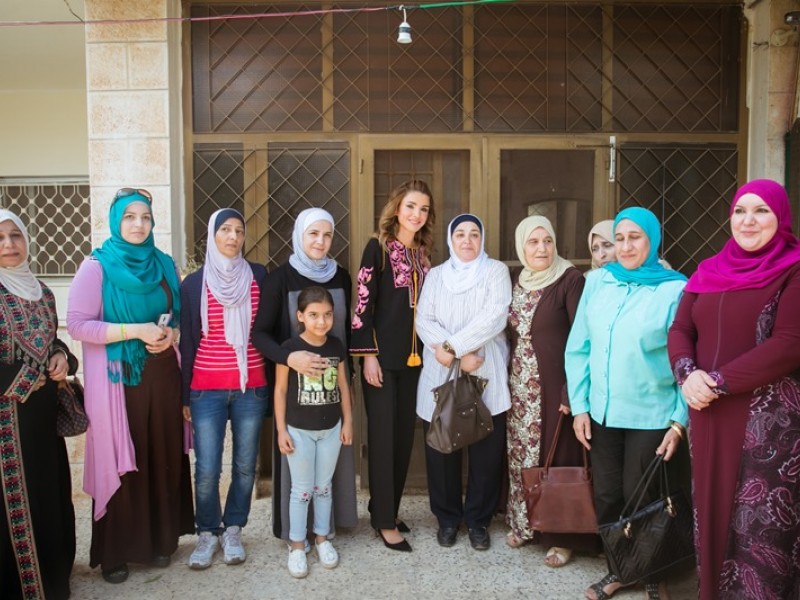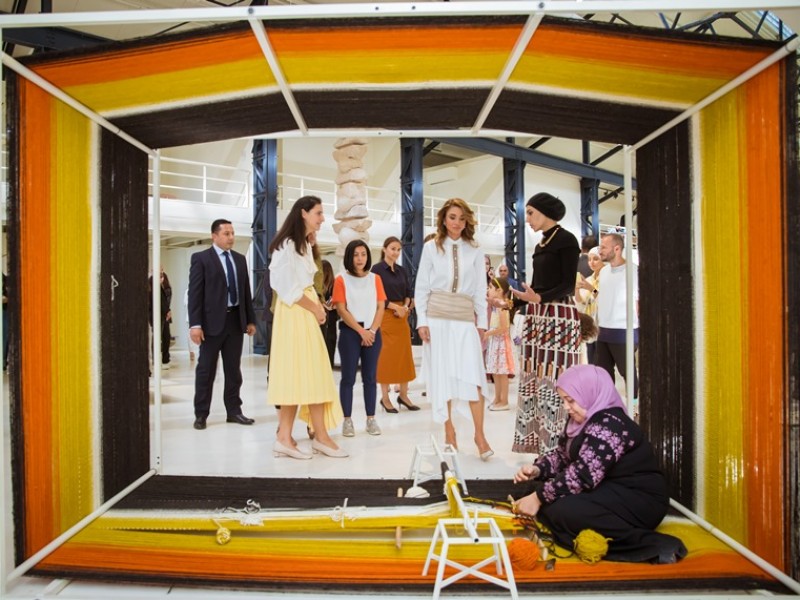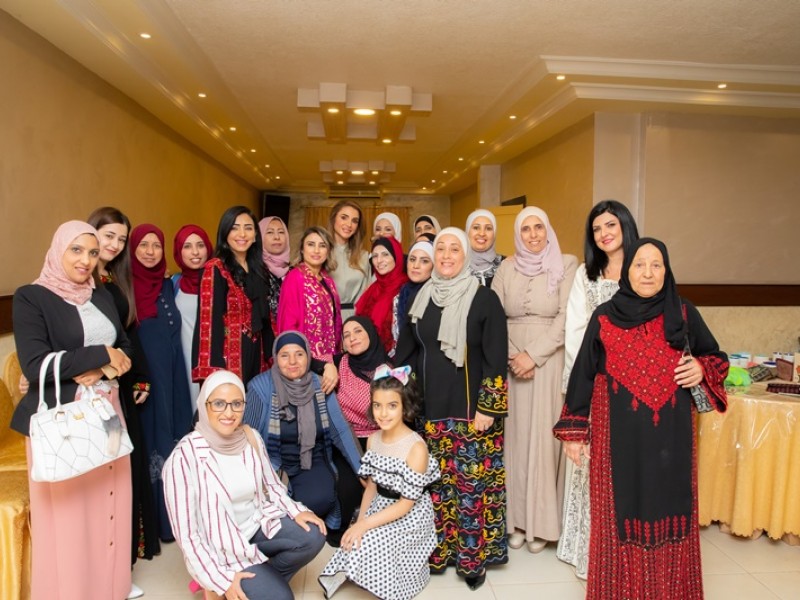 Queen Rania's official website
This website does not support old browsers. To view this website, Please upgrade your browser to IE 9 or greater
Your browser is out of date. It has known security flaws and may not display all features of this and other websites. Learn how to update your browser