Queen Rania checks on students in Jerash and drops in on JRF programs in the area
(Office of Her Majesty Queen Rania Al Abdullah- Press Department- Jerash) Residents of Jerash received Her Majesty Queen Rania Al Abdullah today and shared with her their accomplishments in the areas of education and local development projects.

At Al Mansoura Secondary School for Girls, students, along with their principal Basema Al Smadi, greeted Queen Rania as she visited them on their first week back to school. The teachers told Her Majesty about the influence Madrasati had on their school, after it was included in the second phase of the initiative. They also explained some of the challenges their school needs to overcome.

Her Majesty then met with 35 beneficiaries of Al Aman Fund from Jerash, and listened to the various success stories in the area. Attendees including Ms. Maha Saqqa, Al Aman Fund Director, were briefed by Mr. Ghaleb Al Qudah, Deputy Director of JRF, about the results of the partnership between the Jordan River Foundation (JRF) and Al Aman Fund.

Beneficiaries also expressed their gratitude for all the efforts being done to create new opportunities for them.

Checking on the development projects in the area, Queen Rania visited the Khshaibeh Cooperation Society for Women where she sat down with 40 society members from 15 different societies in Jerash.

The meeting was attended by Ms. Valentina Qassisieh, Director of JRF, and Mrs. Yasmeen Al Smadi, Head of the Khshaibeh Society, and focused on the partnership between those societies and JRF as part of the Poverty Pockets and the Qudorat programs. This partnership, established in 2007 in cooperation with the Ministry of Planning and International Cooperation (MoPIC), aims at improving the quality of life for Jordanian citizens by providing community based organizations with capacity building projects, training workshops, and small grants to help them establish sustainable businesses.

Queen Rania also toured parts of the Khshaibeh Society to check on some of the local projects being implemented.

Ending her visit to the governorate of Jerash, Queen Rania also dropped in on two family households, including the house of Abu Ahmad, who at 115 years old, is the oldest man in the area.

Featured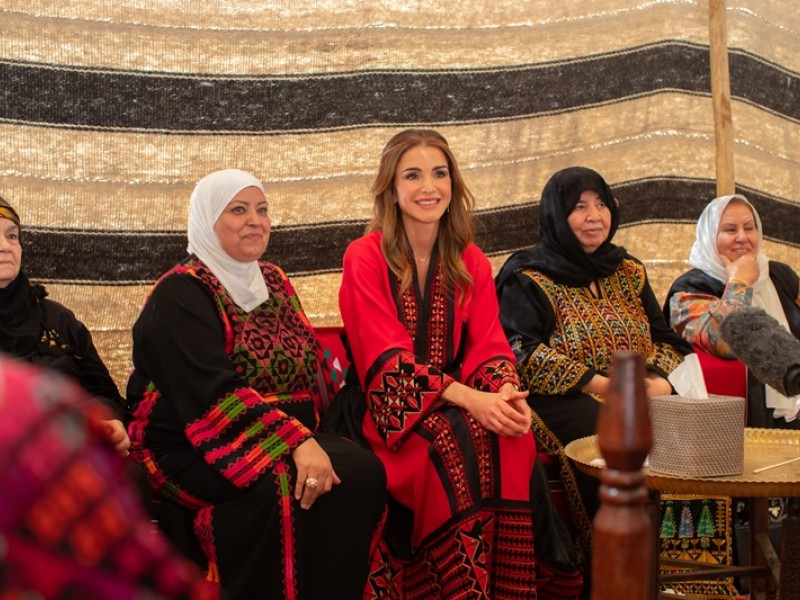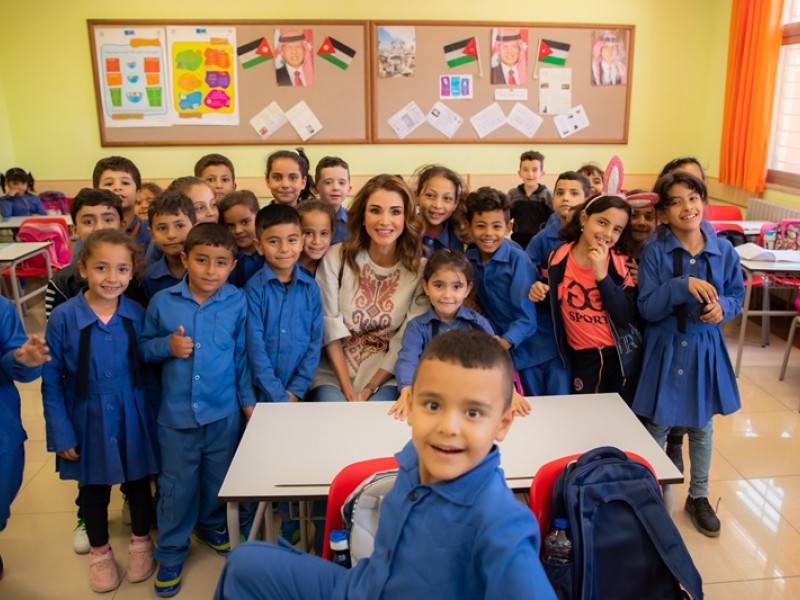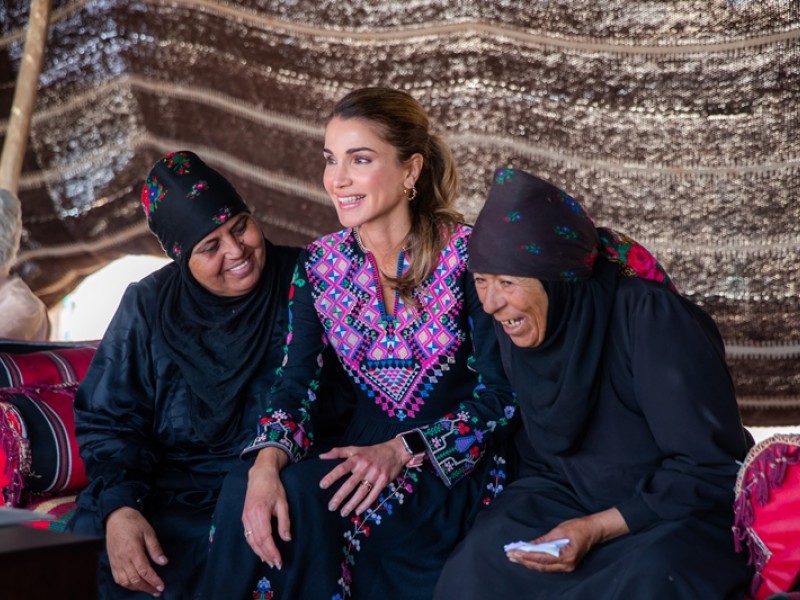 Queen Rania's official website
This website does not support old browsers. To view this website, Please upgrade your browser to IE 9 or greater
Your browser is out of date. It has known security flaws and may not display all features of this and other websites. Learn how to update your browser