Queen Rania visits Hashemite University
(Office of Her Majesty – Press Department – Zarqa) Her Majesty Queen Rania Al Abdullah launched the Hashemite University's nursery on Wednesday, and toured several other facilities on campus that reflect the university's commitment to social progress and innovation.
The Queen recognized the university's compliance with Article 72 of the Jordanian Labor Law, which requires organizations to establish daycare centers on their premises for children of their female employees. Through this provision, the law aims to increase opportunities and the economic participation of Jordanian women.
The Nursery, established in collaboration with The National Council for Family Affairs (NCFA) and the Arab Gulf Development Program (AGFUND), cares for children under the age of four.
The launch was also attended by President of the Hashemite University, Professor Kamal Bani Hani, NCFA Secretary General Mr. Fadel Al Homoud, Dean of Queen Rania Faculty for Childhood Dr. Umaya Al Hasan, and NCFA Deputy Secretary General Mohammad Miqdadi.
During the visit, Queen Rania stopped by Shoman Social Work Library and spoke with students involved in extracurricular activities. Her majesty said the Hashemite University is a role model to look up to, hoping other institutions would follow suit and adopt creative ways to advance their education programs.
Queen Rania recognized the university as a pioneer in creating an environment that supports innovation despite its lack of resources and the challenging times.
She commended the institution's strong management, faculty and student body on their commitment to education, and described it as one that will go down in history.
While on campus, Her Majesty also visited The Clinical Skills Education and Testing Center (CSETC). The center's manager, Dr. Ayman Al Sharaa, briefed Queen Rania in the presence of medical students on the High-Fidelity Manikin, which is an advanced human patient simulator.

The High-Fidelity Manikin, an innovative tool for medical students, is computerized to simulate real-life scenarios, which significantly enhances the learning process.
CSETC was established in 2012 and is a state-of-the-art realistic medical environment that includes both human and computer-simulated experiences. The Center also has 23 specialized training clinics, each equipped with different types of high-fidelity manikin parts. These allow students to get hands-on experience and train for integrated and comprehensive medical treatments.
Her Majesty also visited the Princess Iman Bint Abdullah II Family and Childhood Library, where she explored the Childhood Education and Special Education Divisions at the Queen Rania Faculty for Childhood.
At the end of her visit, Professor Kamal Bani Hani presented Her Majesty with a plaque honoring her support for education and innovation.
Featured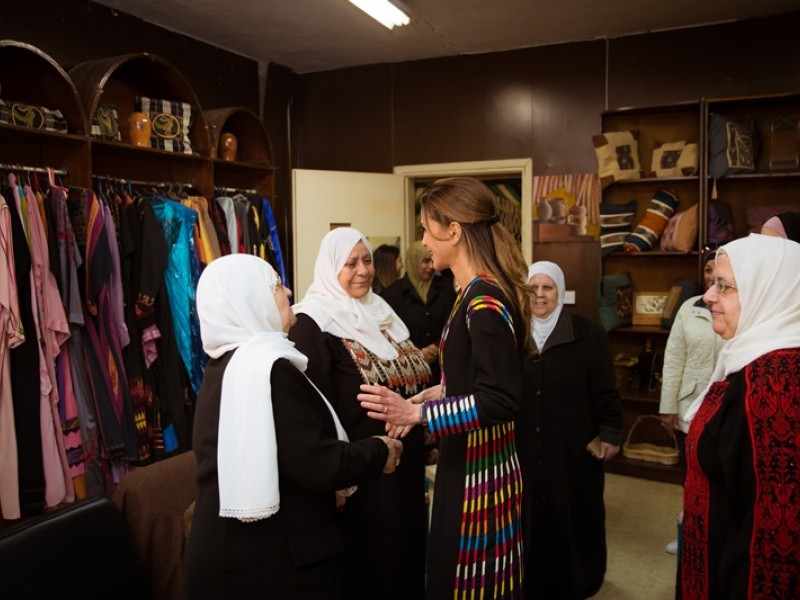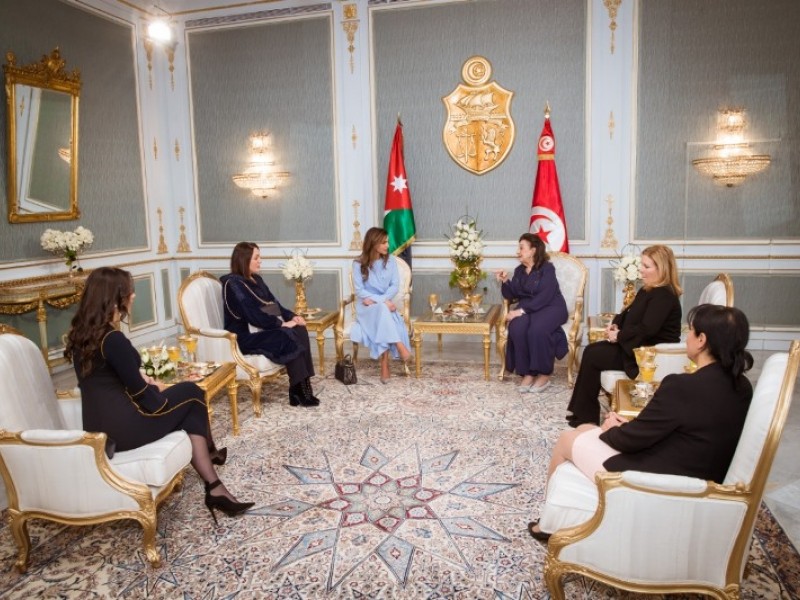 Queen Rania's official website
This website does not support old browsers. To view this website, Please upgrade your browser to IE 9 or greater
Your browser is out of date. It has known security flaws and may not display all features of this and other websites. Learn how to update your browser