Queen Rania's interview with CNBC
DYLAN RATIGAN, anchor:

If political stability were a commodity, the Kingdom of Jordan would be an economic powerhouse in the Middle East. While the country is not oil-rich, it enjoys free trade status with the United States and exports about $1 billion worth of products to the American market each year. King Abdullah and his wife, Queen Rania, a former investment banker, have been courting American investment in the Kingdom. Ron Insana recently spoke to Queen Rania to discuss the Kingdom's efforts to expand its economy.

RON INSANA reporting:

Your Majesty, there are probably a lot of American viewers who aren't intimately familiar with the Jordanian economy and probably assume that it's as leveraged to crude oil as any other country in the region, and that's not the case, so what's happening in Jordan's economy right now that people outside the region should know about?

Her Majesty Queen Rania Al-Abdullah (Hashemite Kingdom of Jordan): Since 1989, we've been working with the International Monetary Fund and other international organizations on economic adjustment programs. And in the past six years in particular, we've embarked on wide, far-reaching privatization programs. We're working on trade liberalization and streamlining trade procedures as well as reforms in fiscal policy and trying to promote foreign investment into Jordan.

INSANA: Are you seeing the educational efforts that you've undertaken begin to bear fruit?

Queen RANIA: We've placed a very high premium on education and one-fifth of our budget is spent on education because we see that this is the best investment in our future and the best way to create opportunity. Also education and economic prosperity and stability are very closely linked. So we are focusing on it very much. In terms of literacy, we have a 90 percent literacy rate and access to schools, primary and secondary, stands at 97.5 percent and that's equal between girls and boys. And it's not just about education. It's also about what happens after they've had their education, once they enter the workplace, so job creation is very high on our agenda as well.

At the end of the day, it's the private sector that has to create the jobs and we have to create an environment that allows businesses to do business, you know. And that's why we've embarked on these economic and political reforms as well, because you need an atmosphere where businesses are comfortable, where they feel secure in their investment, where there's transparency, where we have a tax package that's attractive to businesses. And so as well we have a very skilled labor force.

INSANA: Now you've been behind the efforts to provide micro credit for small businesses, for businesses run by women. Is there an opportunity for an American investor, for instance, to get involved in some of these programs and actually find that they can profit from whatever economic development's going on in your country?

Queen RANIA: I'm a huge advocate of micro finance, because I really believe it's an enabling tool. In Jordan now we're working on a national agenda for micro finance which aims to bring the micro finance into the commercial sector, so therefore, even private banking will be involved in this. We're also diverting direct government lending to the micro finance sector as well. So there's a lot of opportunity for private sector individuals as well as civil society to be involved.

INSANA: What do you think needs to be done elsewhere in the Middle East in order to make the economies of the region a little more balanced and a little less dependent on a single source of revenue?

Queen RANIA: I think there is an awareness that we do need to diversify and that there is a great imbalance at the moment. We've seen, because of the liquidity in the market now, a great deal of investment happening in Jordan, for example. A lot of investment has gone into the tourism sector and hospitality and to industry and so we're seeing that there's a great deal of movement. Our stock market has been doing very well. Our market cap went from four billion four years ago to hitting 24 billion this year, so it's doing quite well.

INSANA: Are you seeking a dialogue with American investors? Are you looking for capital when you make your frequent visits, not only here but around the world?

Queen RANIA: Despite a rough neighborhood, we have a lot of political stability inside Jordan. We have the strategic location. We have a very transparent and well-regulated investment climate for foreign investment as well as the skilled labor. So we're always trying to explain the opportunities that are available for investment in Jordan and there's been a great deal of interest.


© Copyright, CNBC
Featured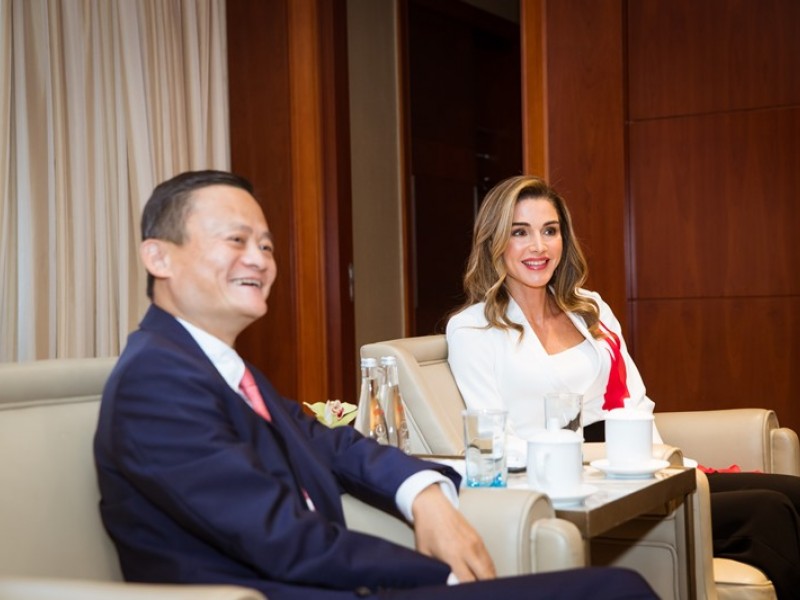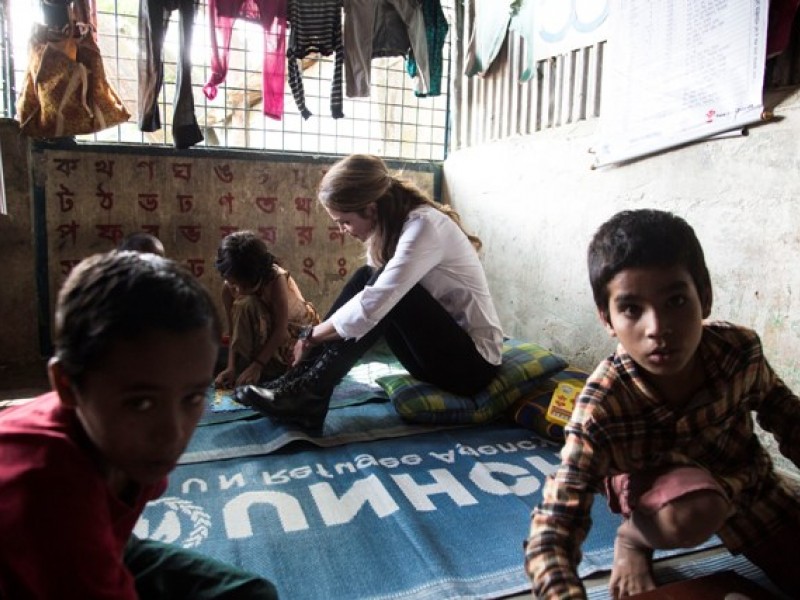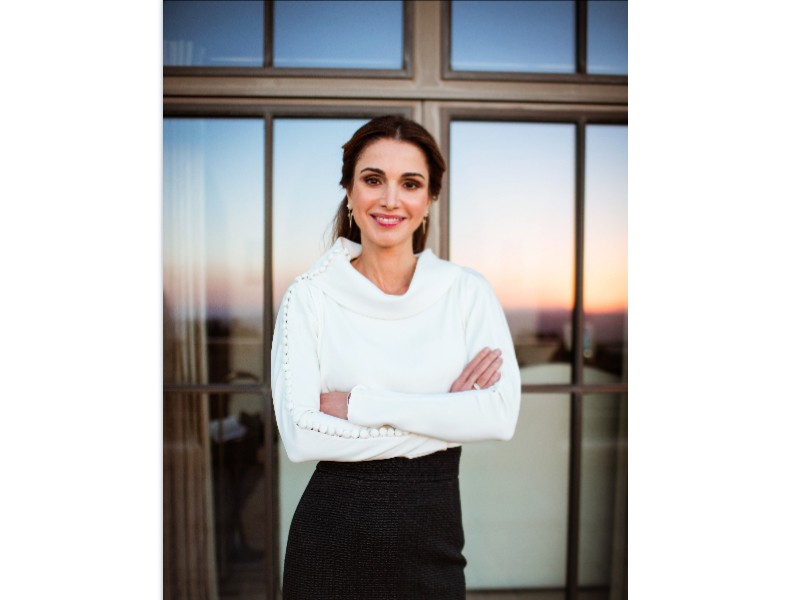 Queen Rania's official website
This website does not support old browsers. To view this website, Please upgrade your browser to IE 9 or greater
Your browser is out of date. It has known security flaws and may not display all features of this and other websites. Learn how to update your browser