Wednesday, March 16, 2011
Queen Rania commends women's accomplishments in Irbid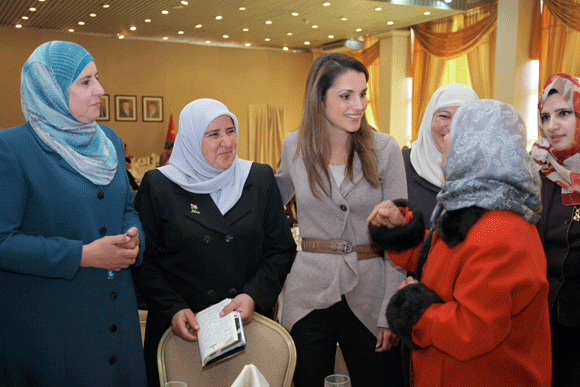 (Office of Her Majesty, Press Department- Irbid) – Her Majesty Queen Rania Al Abdullah met with a group of women leaders, activists and professionals in the Governorate of Irbid today.
During the meeting, which was held over lunch, Her Majesty commended the women's accomplishments and achievements in their respective fields and stressed the integral role they play in the development process. Her Majesty also thanked them for their continuous efforts in bringing about positive change in their communities.
Irbid Governor H.E. Khalid Abu Zeid, spoke about the importance of such meetings with Her Majesty, and thanked Her for Her efforts and outreach to the governorate's women.
The lunch was also attended by Senator H.E. Dr. Amal Farhan and Member of Parliament Nariman Rousan.