Wednesday, December 19, 2012
Her Majesty Queen Rania Al Abdullah joins Mar Mansour children's Christmas celebration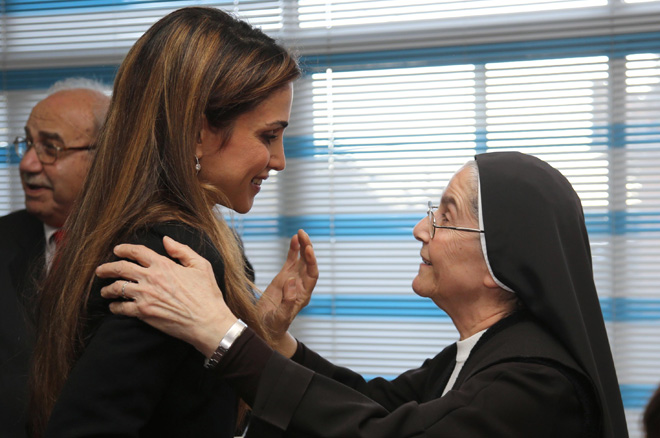 (Office of Her Majesty, Press Department-Amman) Her Majesty Queen Rania Al Abdullah joined a group of children at the Mar Mansour Charitable Society for their Christmas celebration today. Queen Rania joined the children at the orphanage around the Christmas tree and saw a short performance prepared by the kids.
Her Majesty also met with the Society's staff and some of its board members.
Mar Mansour Charitable Society (St. Vincent De Paul Society) was established in 1957. It provides services to children in need, including orphans, between the ages of 3-17.